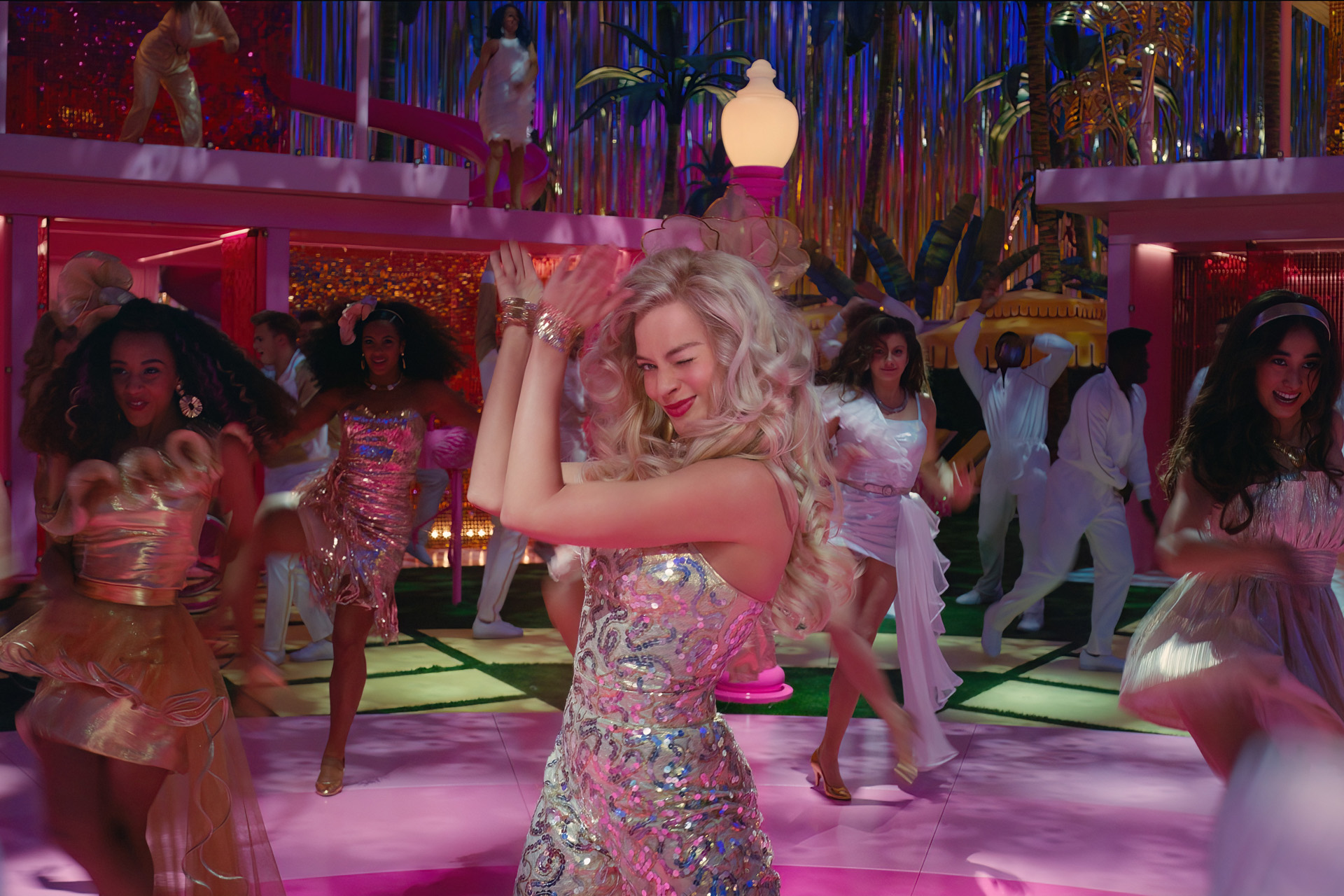 Barbiecore Is The Undisputed Trend Of The Summer
Hands up if you're ready to become a Barbie Girl
With the release of Greta Gerwig's live action Barbie film creeping closer and closer, the internet is looking back at the toy world's original style icon for fresh fashion inspiration. Fondly dubbed as Barbiecore, the trend was huge last summer, and is persisting throughout 2023. Become your own Barbie Girl with our style edit below.
Everything You Need To Know About the New Barbie Film
Why Are We All Obsessed With Barbiecore?
When a live action Barbie movie was announced back in 2019 – with Australian actress Margot Robbie set to play the titular role – we fell headfirst into excitement. The film, which promises a more modern take on our favourite plastic heroine, is set to be released this July (read about everything we know so far here).
But that won't stop us from getting ready a little early. Cue Barbiecore, the trend taking over interiors and wardrobes this summer.
What is Barbiecore?
As the name implies, Barbiecore is 'a girly aesthetic inspired by Mattel fashion doll Barbie'. Think back to the nineties and early noughties, when hot pink was the height of fashion, glittery butterflies were pasted on every surface and Barbie seemed to be starring in a new animated film every month.
And when it comes to style, we look to the doll in question. Barbie's character is known for her sleek sense of fashion, adapting to trends while putting her signature spin on them. Whether she's decked out in a glitzy ballgown, pulling on her favourite pair of rifing boots, fluttering her rainbow coloured wings or getting ready to hit the waves with surfboard in hand, there's a Barbie look for every occasion.
The underlying aesthetics of Barbiecore, naturally, are all things girly, cute, sometimes sexy and (of course) pink. Key staples of this trend take root in pieces like crop tops, tennis skirts, knee-high boots, slinky dresses, platform heels and even athletic gear. You can get an idea of what to expect with the hashtag #BarbieCore, which currently has over 352.2 million views on TikTok alone.
Ready to step into the world of Barbie? As always, keep the planet in mind when shopping. Re-wearing old clothes is the best way to be sustainable, but if you can't avoid it then shop consciously at responsible retailers, as well as rental and resale sites.
The Country & Town House Responsible Buyers' Guide
Get The Barbie Girl Look
Featured image: Margot Robbie as Barbie in Warner Bros. Pictures' "BARBIE," a Warner Bros. Pictures release. Courtesy Warner Bros. Pictures © 2022 Warner Bros. Entertainment Inc. All Rights Reserved (cropped).