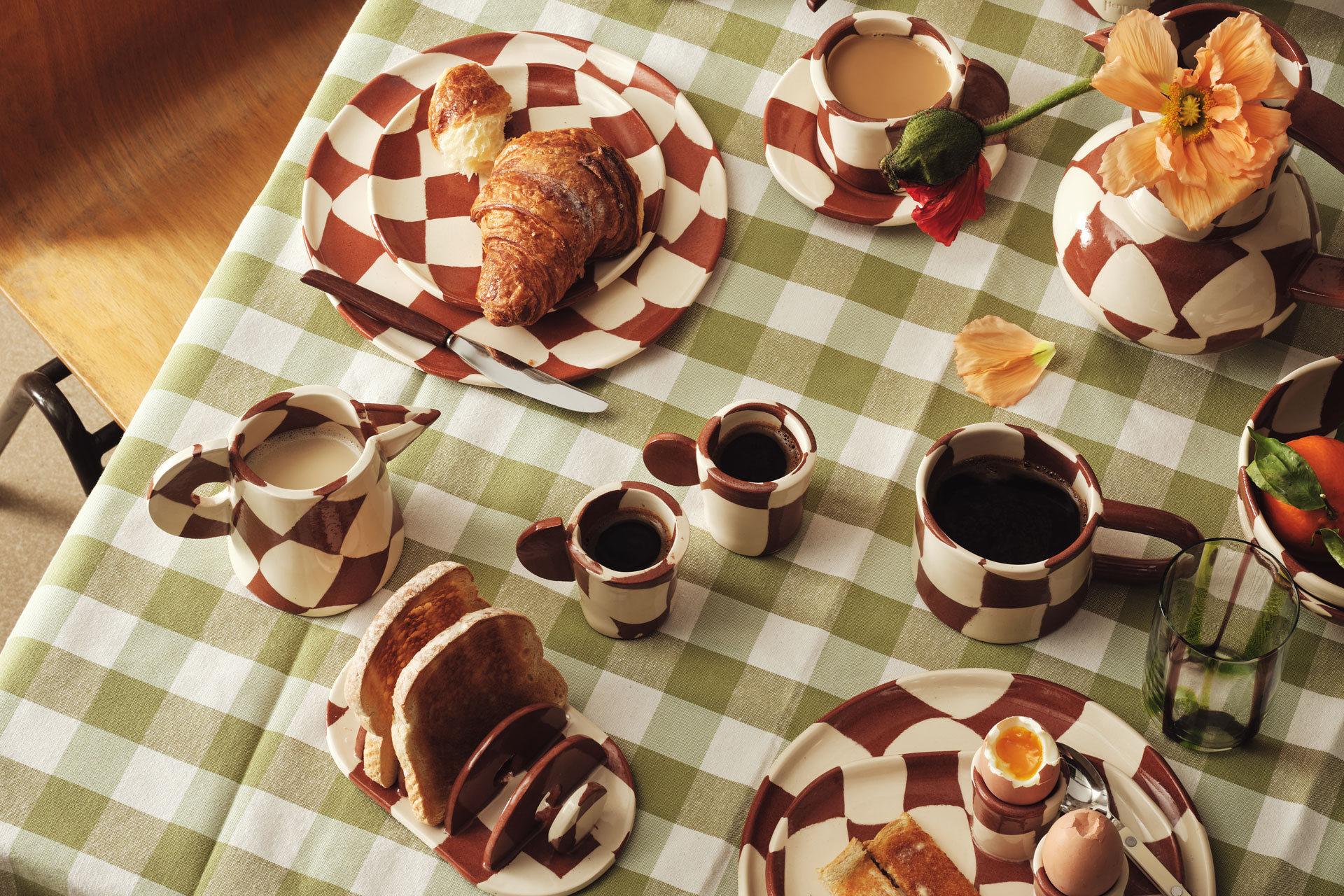 Chequered Interiors are Trending
---
Want to get ahead of the curve in 2022? Don't be a square, try out the latest trend in the world of home design: chequered interiors.  
Chequered Interiors are Trending
From rugs and curtains to chess boards and lampshades, chequered interiors are set to make waves in 2022. According to Pinterest's trend predictions, we'll be seeing a lot more of this classic pattern in all areas of life – think nails, fashion, food and home design. Millennials and boomers in particular will supposedly be driving the chequered renaissance.
View this post on Instagram
In the past year, online searches for chequerboard patterns have increased by 160%, with interest only growing. Search terms like 'chequered rug' and 'chequered tile floor' more than quadrupled, showing that the future of our interior spaces could very well be marked by alternating squares of different colours.
While a familiar funky pattern now, the origins of the chequerboard design aren't entirely clear. We can pinpoint rises in popularity during the sixteenth, seventeenth and eighteenth centuries in the likes of Scotland and India, although this was primarily in association with clothing. Chess boards have also long been known to showcase the classic design, and continue to remain a staple of modern games.
View this post on Instagram
We can expect to see chequered patterns dominating our homes very soon. Want to know how to master this upcoming trend? Find some inspiration with our picks below…
Check Out These Picks for 2022