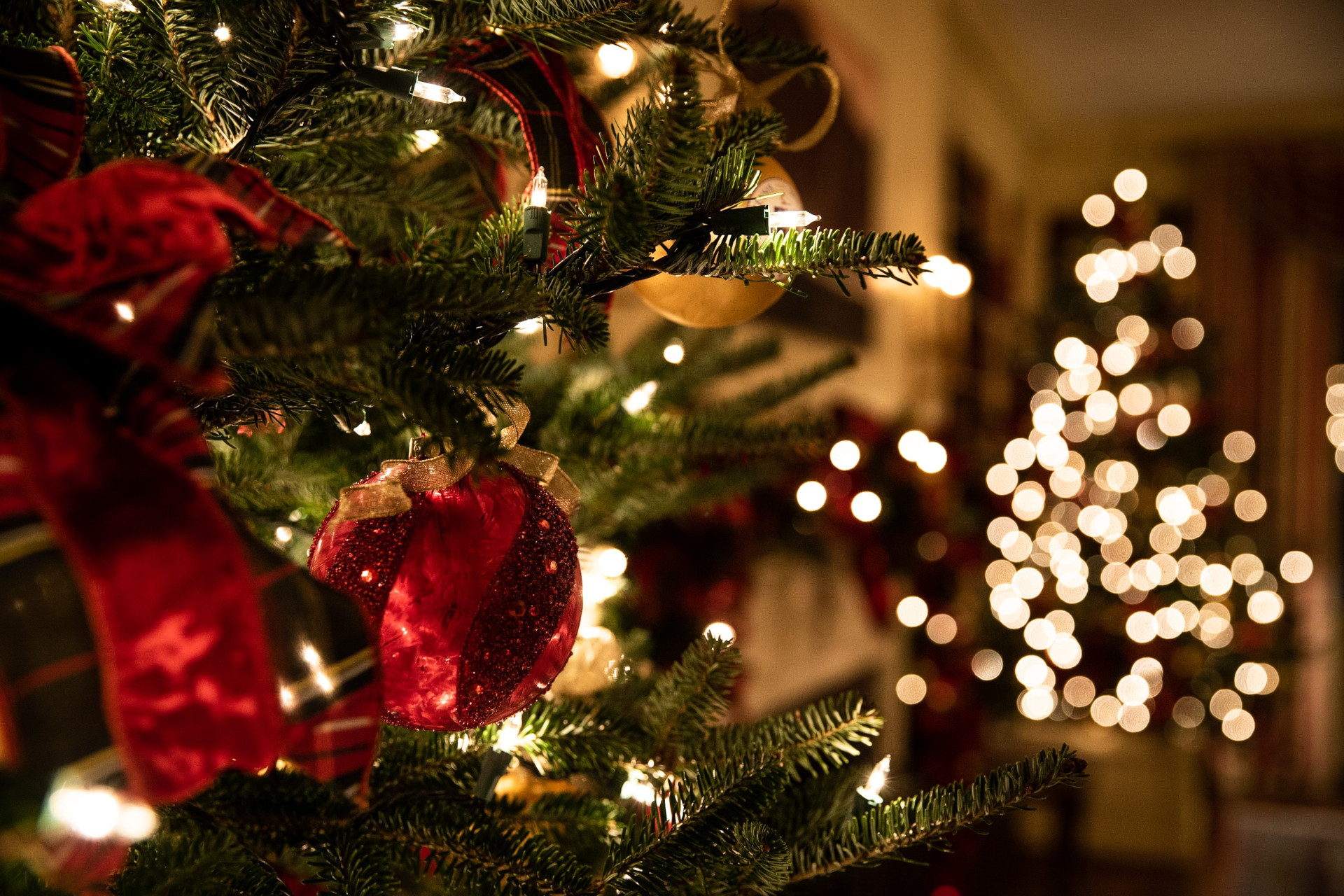 Festive Illuminations: Christmas Lights As Seen On Instagram
---
How to craft your signature Christmas glow
It's the most wonderful (and brightest) time of the year! Time to dust off those festive fairy lights from the attic, hang those wreaths up and transform your home into the perfect rest stop for Santa Clause. Looking for inspiration? We've rounded up our favourite Christmas lights on Instagram right now…
Festive Illuminations: Christmas Lights As Seen On Instagram
A Classic Glow
Take @jenn.wahlbrink's lead and go classic with your indoor light setup this year. This timeless scene is reminiscent of cosy nights in watching festive films with family, brought to life by the golden glimmer of the fireplace, candles and the multiple reels of fairy lights settled on the Christmas trees. The icing on the cake? The luminescent tree topper overseeing all the fun. An ideal way to feel warm and toasty this winter.
View this post on Instagram
Pretty in Pink
@the.pink.dream challenges herself each year to create a new Christmas tree to celebrate the season – all pink-themed, of course. This year, she took it upon herself to centre her design around cotton candy, creating one of the sweetest seasonal setups we've seen in a while. @the.pink.dream adorned her tree with with rows upon rows of rose gold fairy lights, shiny ribbons, silver branches and oversized metallic baubles – making for a fun and glitzy lightshow for the living room.
View this post on Instagram
Festive Features
Feeling festive? Why not go all out and completely transform your space, pairing your lights with a festive feature wall, boughs of snow-brushed garlands and (of course) a larger-than-life Christmas tree. @pumpkinandpine_ brings all that and more to the table with her glowing setup, making us feel all the Christmassy vibes.
View this post on Instagram
Ditch the Electricity
Not a fan of fairy lights and battery-powered accessories? Ditch the artificial glow and opt for an open flame like @fashioninmysoul. Cover the surfaces of your home with candles of various shapes and sizes, and let the flickering lights create the perfect cosy atmosphere. Not only will this setup help quiet down your electricity bill, it'll also make the rooms smell great if you throw in a few scented candles.
View this post on Instagram
Take it Outdoors
For those looking to put on a large-scale Christmas celebration, taking the party outdoors might be the next best option. Take inspiration from @houseofyooni and string up boughs of vine-like lights, crack out the huge candle you save for special occasions (or the wood burner, if you're feeling fancy) and put up a sparkling tree for an outdoor winter wonderland.
View this post on Instagram
Monochrome Magic
Keep it sleek with a minimal colour palette. @gemswhitworthhome wanted to bring some Christmas cheer into every room in her home this year, starting with her kitchen. Using gold, silver, white and black lights and ornaments, she forgoes the usual splash of colour for something more chic and elegant. @gemswhitworthhome tops off the view with a large black cage lantern, which floods the room with a brilliant festive light.
View this post on Instagram
Featured image: Tessa Rampersad, Unsplash