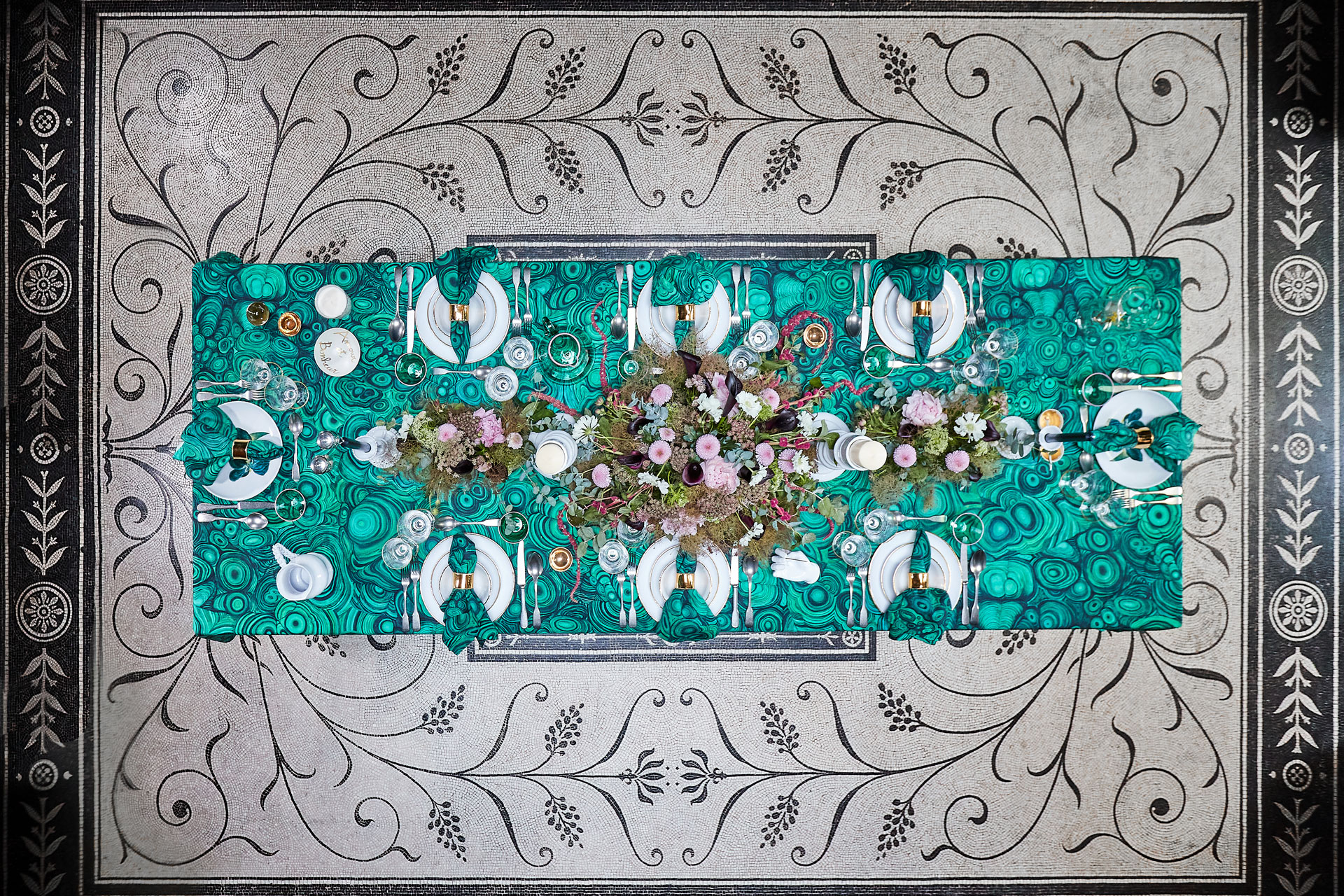 A Guide to Tablescaping Indoors for the Winter
---
Flowerbx's Whitney Bromberg-Hawkings gives her top tips
A the turn of the season, means a turn of the tables. And as 'en plein air' tablescaping, becomes a little more dicey in the colder months, here's our guide to tablescaping through the winter months. And if you're steadfastly organised, Whitney Bromberg-Hawkings, drop some early festival table decorating tips. 
The Best Kitsch Christmas Decorations
How to Master the Art of Festive Tablescaping
With Whitney Bromberg-Hawkings, CEO of FLOWERBX
First: Consider the mood
First of all, consider the mood – are you hosting a large family event, or a more intimate night with friends? Once I have established the atmosphere I focus on decor, starting of course with the flowers. Then I move on to food, table linens, coordinating cutlery and glassware. Defining the mood before planning your festive display will help you to create a table that reflects your guests.
Since it's an indoor tablescaping situation, before moving anything around, consider the space, the light, and how many chairs you can fit in to create more of an intimate space.
How to Decorate your Mantlepiece
Twin your tablescape with your other decorations
At this time of year, now that we've moved to indoor tablescaping, I like to carry my floral theme away from the table with foliage accents in every corner of the house. I always have a FLOWERBX holiday wreath on the front door, one of our garlands effortlessly arranged on a mantlepiece or staircase, and vases of blooms in single-variety bunches dotted around the house. An atmospheric fragrance also really elevates the mood, our Eucalyptus candle is my favourite for the lead up to Christmas.
Reflect your menu choices in your Tablescape
For continuity, you should reflect aspects of your menu in your tablescape. ​My favourite way to do so is by mixing a seasonal welcome drink for my holiday guests that matches with the decor. This year, I will be twinning our FLOWERBX Citrus Table with an orange-inspired champagne cocktail.
It's all in the detail
The Devil is in the detail – especially at Christmas. Elevate your festive host status by taking extra care with personalised touches like name cards, hand-written menus, and foliage place settings. I always think important detail of all, though, is your guest list and the seating plan. Invite and old and new friends and seat everyone next to someone that they don't know to ensure flowing conversation and laughter. Everyone will leave feeling interested, inspired and having had a wonderful evening.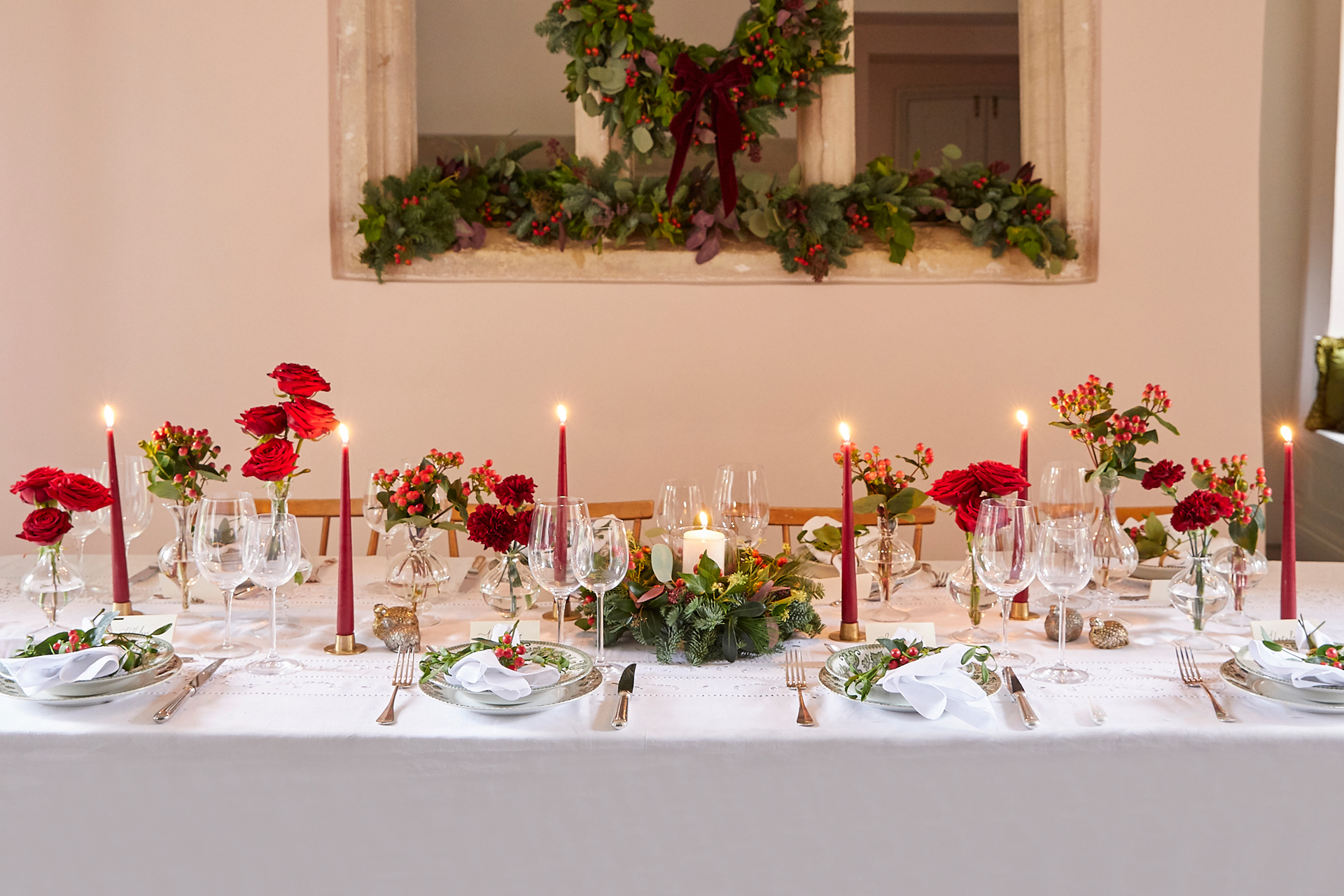 Nervous Host = Awkward Environment
Most importantly, have fun! This is a time of year for coming together with your treasured friends and family so enjoying yourself is an absolute must. A nervous host creates an awkward environment, so once the first guest arrives act like a guest at your own party and enjoy.
Main Photo: Summerill & Bishop
Festive tablescaping inspiration 2022
Whether you're a traditionalist or maximalist – get inspired by these showstopping Christmas tablescapes