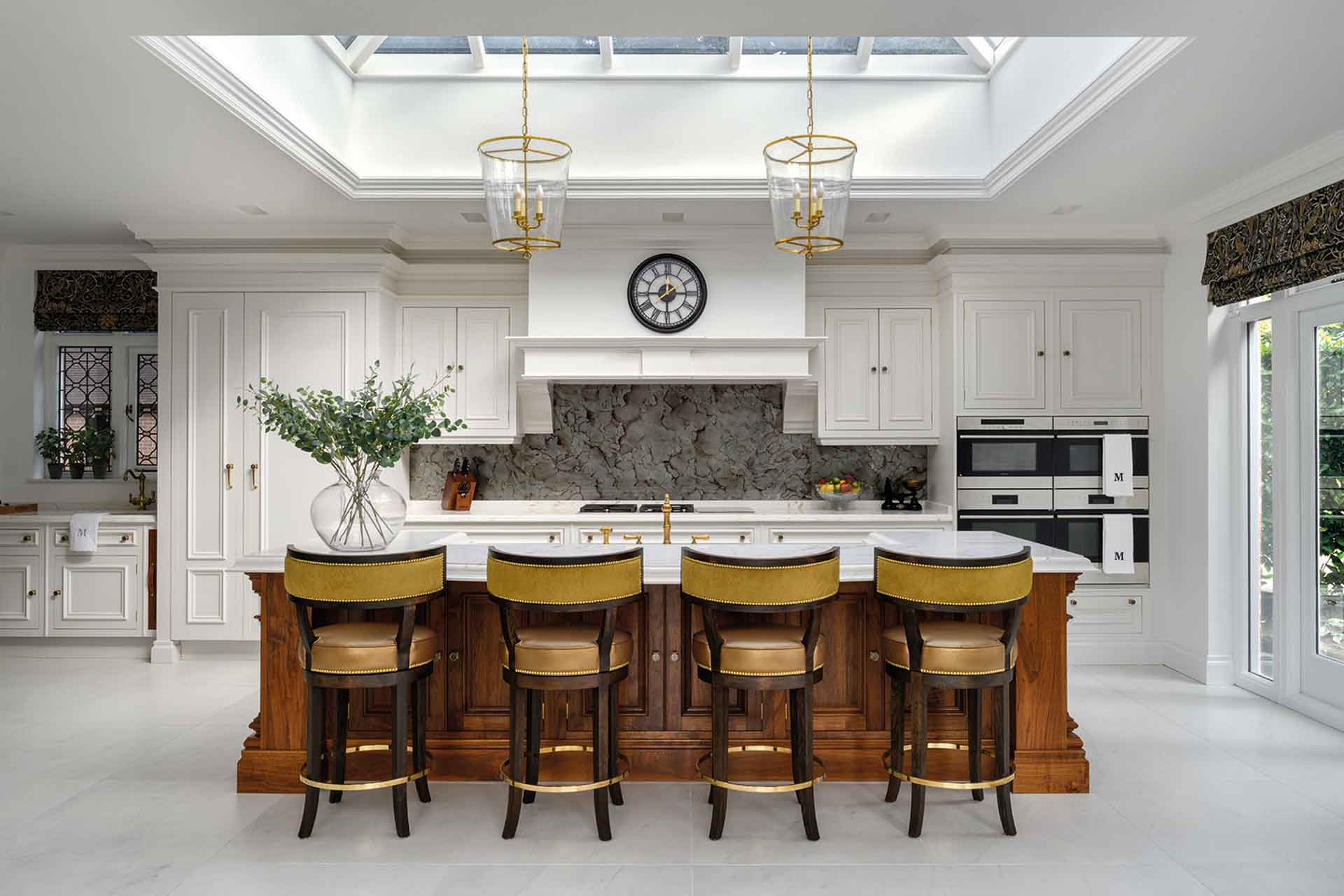 Clive Christian Furniture Makes Exceptional Bespoke Kitchens
---
Clive Christian Furniture is a Great British Brand 2023
Clive Christian Furniture is an entry in our Great British Brands 2023 book. 
Clive Christian Furniture
: Great British Brand 2023
'The great thing about the last couple of years is that, as a business, we had the time to step back and look internally at what we could improve and do better, as we adjust to a new post-pandemic world. For instance, we rearranged our factory layout to drive efficiency, and analysed the suppliers and materials we use to see how we can be more sustainable in our approach.
'In the last 12 months we've launched two new collections, which, for us, is almost unheard of. Clive Christian Furniture is renowned for a very classical, timeless approach and some of our collections have been around as mainstays for decades – which means that the need to bring new products to fruition is not always there. We launched an outdoor collection, "Garden Kitchen", which we're exceptionally proud of. It's a bit left-field but outdoor was a massive category that was missing from our product portfolio. Then we launched "Opus", which is more minimalist in its styling than anyone would expect. 
'It has been exciting to see an influx of new, younger craftspeople coming from apprenticeships and joining the team. To see them flourish and create top quality products is nice to see. As a managing director it's very fulfilling. A general concern we share with those in our industry is the decline in volume of skilled craftspeople and talent; manufacturing products in a factory by hand is a real dying art and not having enough people interested in learning these skills is a challenge  we all face.
'For 2023, our biggest challenge – and it's a good one to have – is that we're launching our new flagship showroom in Fulham. We haven't had a showroom in London for over five years and we've missed having boots-on-the-ground visibility to the retail and customer market.' Phil Cole, Managing Director 
Brand Timeline 
1978
The Clive Christian Furniture workshop opens in the north of England – first to be made is the Victoria Kitchen. 
2018
The brand is recognised for its significance in the luxury industry and HRH The Princess Royal visits the workshop.
2021
The brand expands its product range to include the 'Garden Kitchen', its first-ever outdoor collection.
2022
Clive Christian Furniture launches its first contemporary collection, 'Opus', engineered to be more sustainable.
2023
The company opens a London townhouse showroom in Fulham, its largest in the world.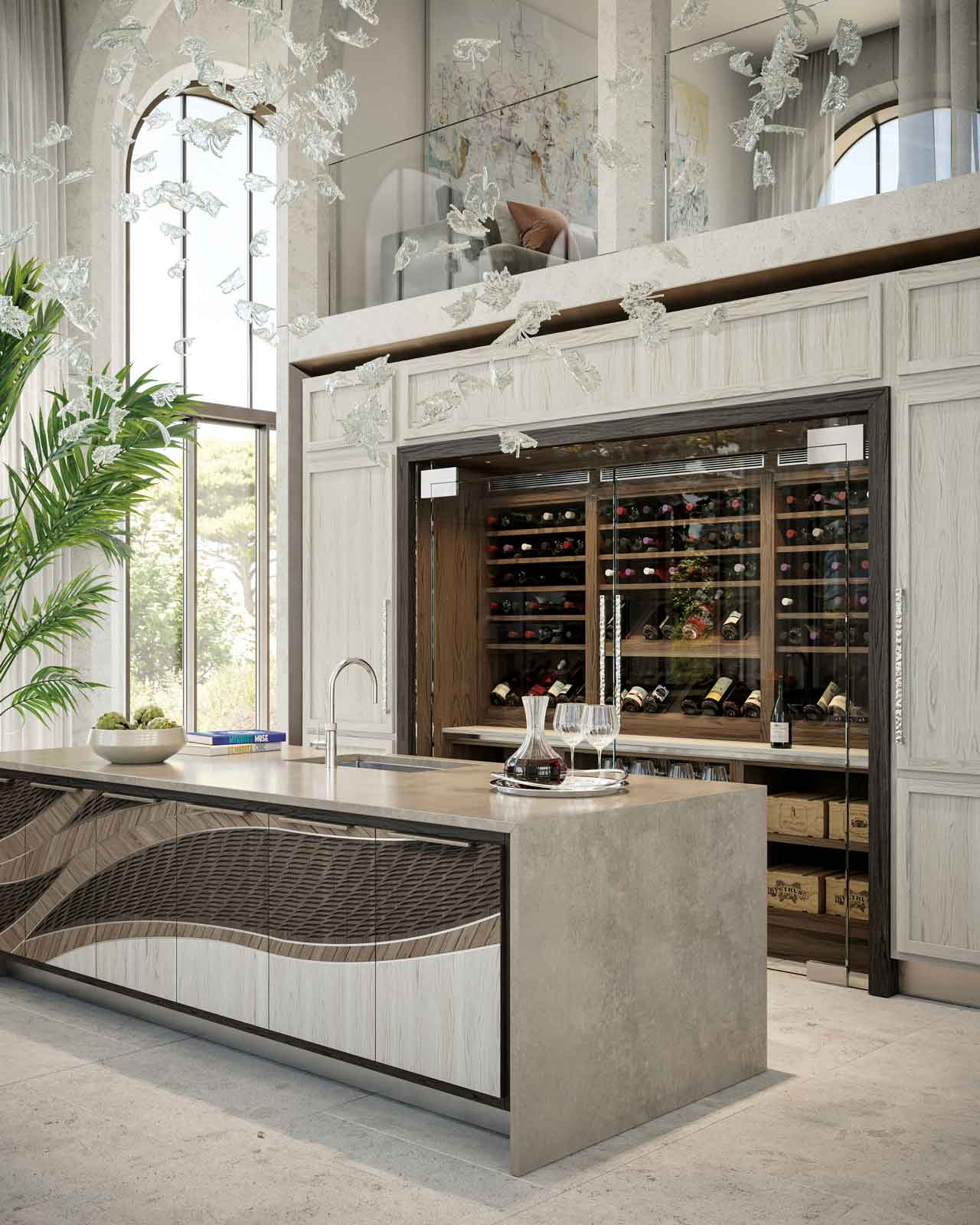 DID YOU KNOW? 
Clive Christian Furniture is known for creating the world's most opulent, statement kitchens. 

The brand's first outdoor kitchen, the Garden Kitchen, was created by Head of Design, Oliver Deadman, and was inspired by the decking of classical wooden boats and yachts. 

Since its foundation, every item has been made in Lancashire. It has showrooms in the US, Europe and Asia. 

Clive Christian Furniture is for every room in the home, producing more whole-home designs than just kitchens. 

Every Clive Christian Furniture room starts with a hand-drawn sketch.
CLIVE CHRISTIAN FURNITURE
St Germain Street, Farnworth, Bolton, Lancashire BL4 7BG
+44 (0)1204 702200