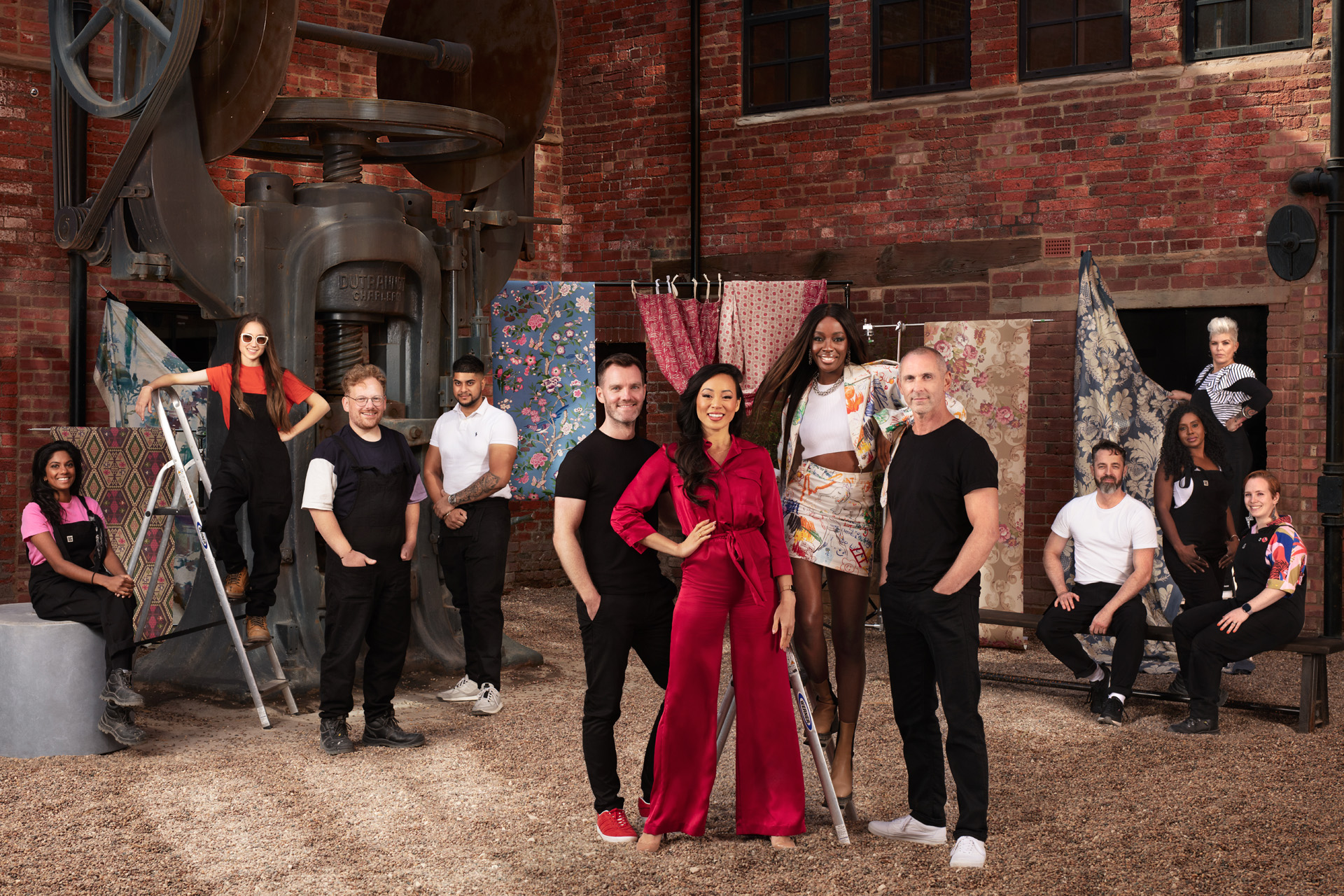 Dara Huang On Judging Channel 4's The Big Interiors Battle
We caught up with the designer to talk judging the new competition series
Interiors and reality TV lovers unite: The Big Interiors Battle is the perfect combination of aesthetic and compelling, featuring eight talented interior designers showcasing their skills by transforming a new room every week in the all-new high-end Eyewitness Works development in the heart of Sheffield, created by social impact developer Capital&Centric. In fact, contestants are battling it out to win the keys to their very own apartment in the building – one of the largest prizes on TV right now. Leading the judging panel is esteemed architect, designer and founder of Design Haus Liberty, Dara Huang, who has worked with the likes of Four Seasons, LVMH, Cartier, Nihi Resorts and Starwood Capital. We chatted to Dara to get the inside scoop on The Big Interiors Battle.
Interview: Dara Huang On The Big Interiors Battle On Channel 4
Hi Dara, great to be chatting today. You're head judge on The Big Interiors Battle – can you tell us about the project?
It's a really exciting programme and I think it's been done really well – it's both aspirational and inspirational as we have really tight budgets and time scales. Also, everyone is unique in the show and has their own design flair. 
What was filming like?
It was actually super tough. You can't see it on the show, but we had to travel there [to Eyewitness Works in Sheffield, where the series was filmed] the night before from London, and it was a real construction site, so there were no bathrooms or heat during filming, but it's supposed to look like we're live in springtime with warm weather.  
The prize – a new home – is one of the biggest prizes on television…
It's the biggest prize I know of, and it really is a dream come true. Every time someone tells me they're starting a business, I always advise trying to offset the highest cost of living, which is typically housing. Either live with a friend or a parent – it's the biggest alleviation to get rid of rent and really work from the heart instead of focusing on money. It's the ultimate freedom. 
How does it feel to be able to change someone's life in that way?
It feels incredibly good. I'm from an upper middle class family who are very hardworking, and I have always worked really hard to get what I have. Nobody has ever given me anything (aside from scholarships from school), so I know how it feels to desperately want something and have to wait forever to get close to it. To some degree, I still feel like I'm waiting for that carrot to drop (the imposter syndrome in me). It makes me happy that none of these contestants are spoiled or come with a silver spoon in their mouth. They are all very kind and hard-working and come from hard-working families like myself.  
You're an architect and designer yourself – what is it like to pivot from making to judging what other people have made?
To be honest, at a very early age I was modelling and doing commercials, so my entire life has always been this juxtaposition of academia and glamour. I remember, at Harvard [University, where Dara studied for her MA in architecture], I was modelling to make money for school – I'd literally go from sleeping under my desk (pulling an all nighter) and eating take-out food from the food truck to being on set with hair, make-up, a stylist, even a masseuse on site, and a fully catered table to whatever my choice was. And I would say it's the same thing: I'm on a site with a hard hat and rolling up my sleeves to get things over the line (nothing is below or too small for me) to being on set again – a very deja vu sort of feeling. In a way, my life seems to always be about extremes, and I am just never in the middle for some reason.  
From making to judging, I judge a ton of design competitions on a global level. I am also constantly judging my own work. I would say I'm my own worst critic. They train us from students to be very judgmental about what we do in an objective way.  
What made you want to be a TV judge?
I don't know. I had a few TV shows pitched to me, but none that I have taken until now. It's a nice role – certainly easier than being a contestant! 
Do you ever find yourself judging based on your own tastes? How do you ensure you are objective?
Yes, for sure, but it's easy to be objective because design is all about functionality and how it works. It's not just about the aesthetics, so a big part for me was whether or not the contestants' ideas were executed.
You're the founder of Design Haus Liberty, working on projects for Four Seasons, LVMH, Cartier, Nihi Resorts and Starwood Capital. Which has been your favourite project to date?
I think maybe Villas Mosca Bianca, because we did all of the architecture, landscaping and interiors. Somehow, having more control meant there was more influence in how the concept unfolded, from the approach to the types of lighting coming through the windows and how it flows into the spaces.
What type of projects are your favourite?
I love hotels and homes for different reasons; they are actually pure opposites. A hotel is a place of make believe and is supposed to transport you to a different place, whereas a home should be totally authentic and real – it should be a story of you, told spatially. The one thing they can share is lighting strategy. I think homes need to have more modes: it's not a one size fits all, and there's definitely more relaxing versus functional modes.
What is your favourite interior style?
Clean, neutral and timeless.
How is your own home decorated?
Clean, neutral and timeless!
What is your favourite piece of furniture?
One in my own collection [Dara Maison] that we will be sharing more about soon! 
What is a piece of interiors advice you would give to any of our readers looking to utilise small spaces? 
Think about design vertically (refer to my Instagram account for ideas!).
What about changing the look and feel of a space on a budget? 
Art work, lighting and plants.
What's next for you?
We're launching a new business [Dara Maison] that I'm very excited about, and super proud to announce!
WATCH
The Big Interiors Battles airs Friday nights at 8pm on Channel 4. Catch up at channel4.com 
Featured image © Jon Cottam/Channel 4.