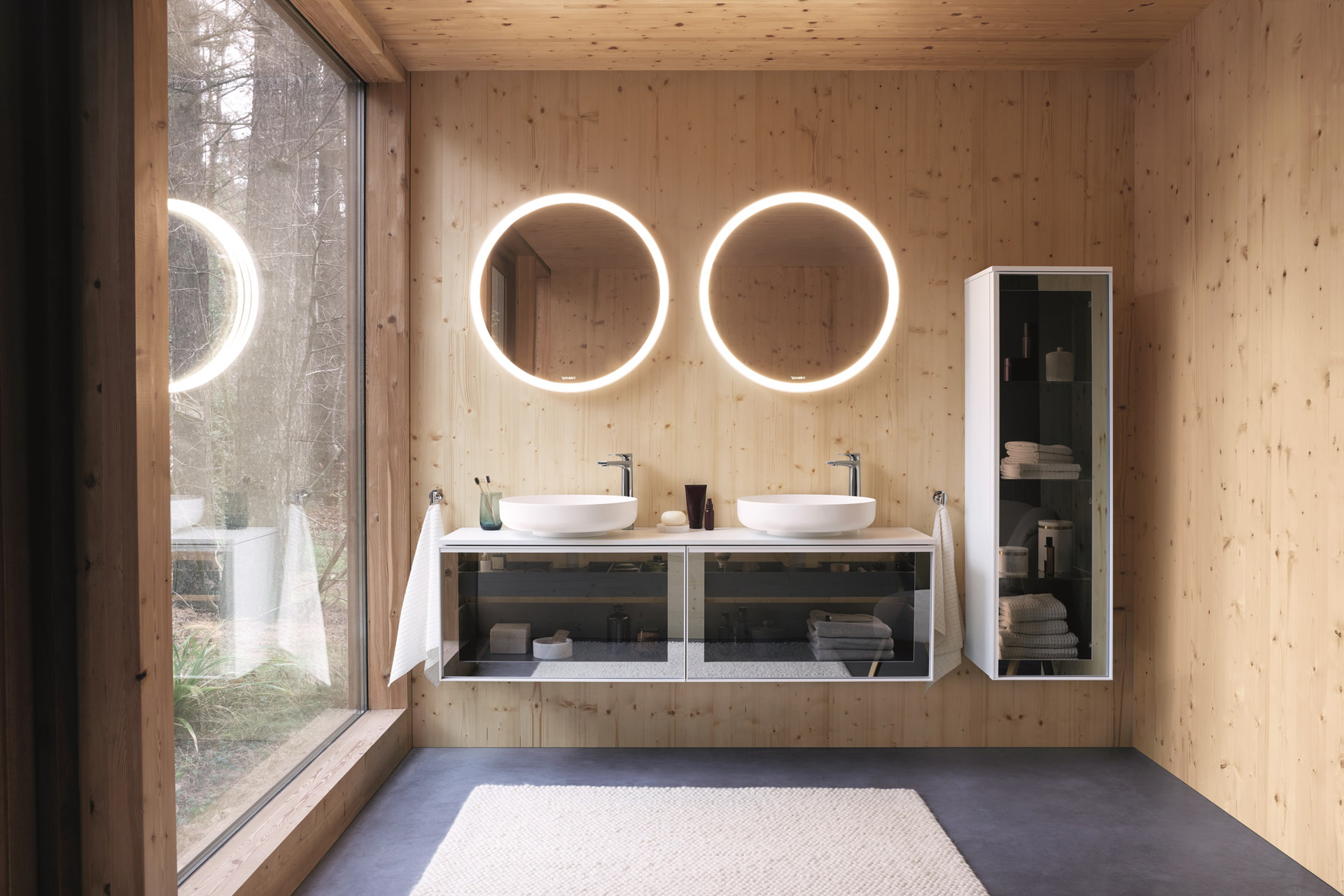 Duravit: Small Bathrooms With Designer Appeal
---
Not every home has space for a larger bathroom – but that shouldn't matter
Small bathrooms can have designer appeal, as the new Vitrium bathroom range designed by Christian Werner for Duravit demonstrates. Not every home has the space for a large bathroom, but that doesn't mean it should feel cramped. Christian is a designer who lives and breathes bathrooms and sanitaryware and, for this project, he has created a range that is perfectly crafted for today's lifestyle, and ideal for smaller spaces. Here we delve into the new Vitrium range.
Shop the Vitrium Range here
Duravit: Small Bathrooms With Designer Appeal
Vitrium combines curves and a linear style, such as the straight-lined console vanity unit which is then combined with a round above-counter basin or a rectangular. One of the most striking design features is the reduced furniture depth; the projecting above-counter basin makes the design perfect for smaller, compact bathrooms.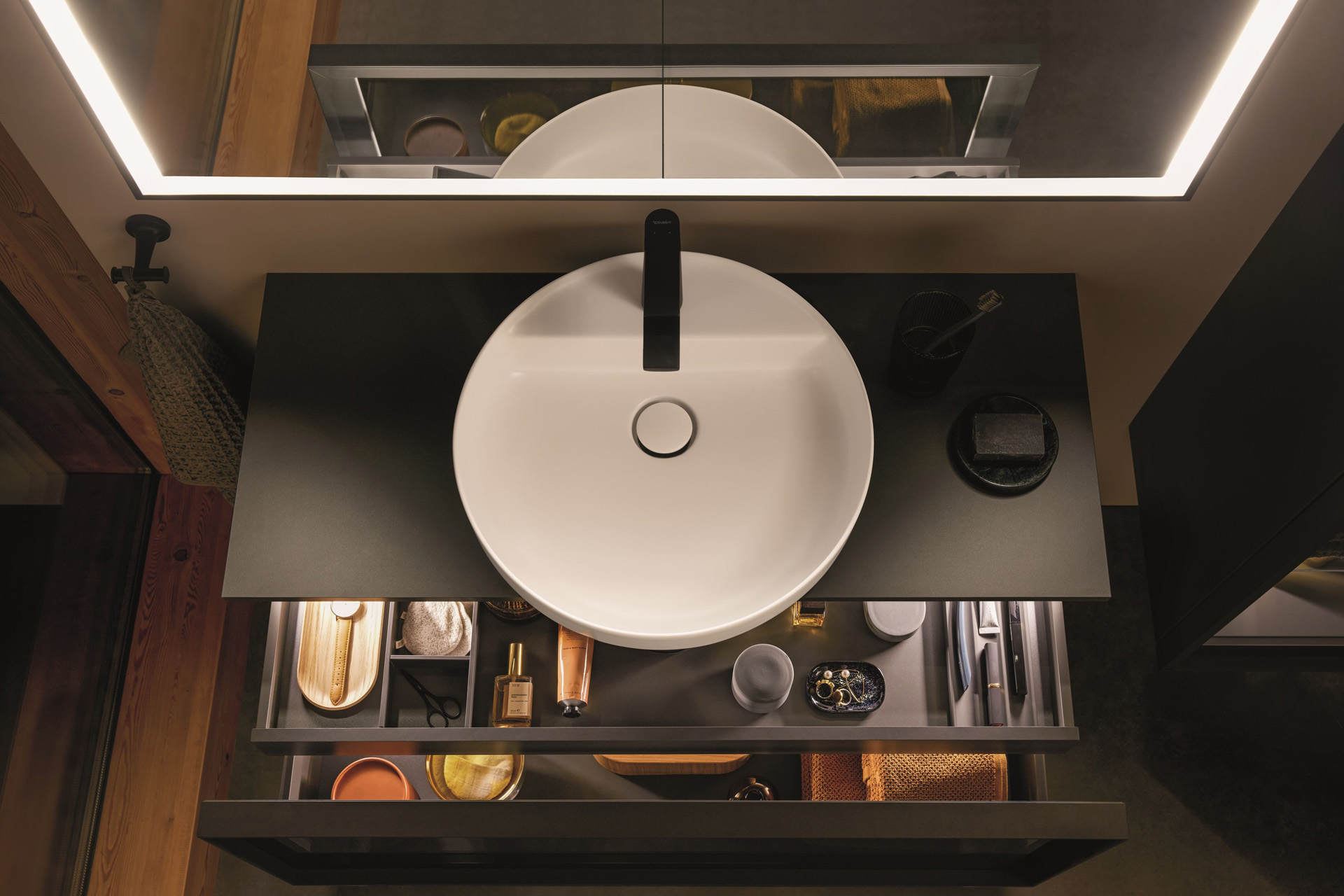 In this collection, Christian contrasts materials, bringing together those with both interesting visual and tactile qualities. The wash basins, for example, are made from the smooth DuroCast UltraResist, while the main structure of the console vanity unit is a fine metal frame.
The frame comes in either white or anthracite, whilst the bathroom furniture is made from PEFC*-certified wood and offers a variety of décor finishes. The translucent fronts are made with PARSOL glass, and are backlit to infuse the interior with warmth.  
'They provide a stage for special everyday items, cosmetics, or accessories, which they transform into something special,' says Christian Werner.
Shop the Vitrium Range here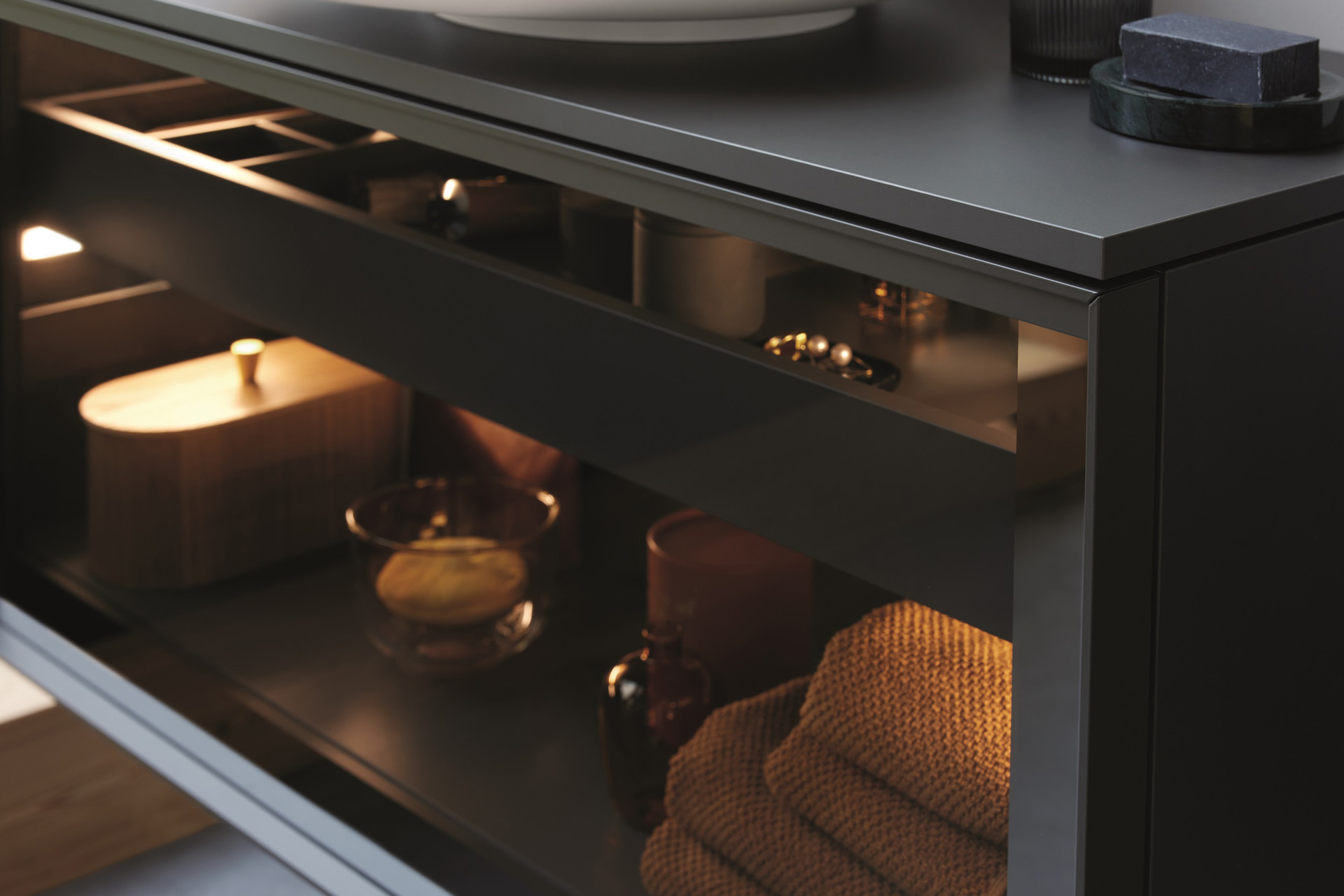 Pull-out compartments and additional internal drawers can be subdivided to create storage areas for smaller items. To complete the look, there are matching semi-tall and tall cabinets fitted with hinged doors.
'The starting point for this design concept was a deep dive into the habits we take for granted,' says Christian, explaining the idea behind his bathroom range. 'With Vitrium, I sought to redefine the design of the bathroom and routines associated with it. As well as the kitchen and living room, for me the bathroom is a place of comfort and refuge.'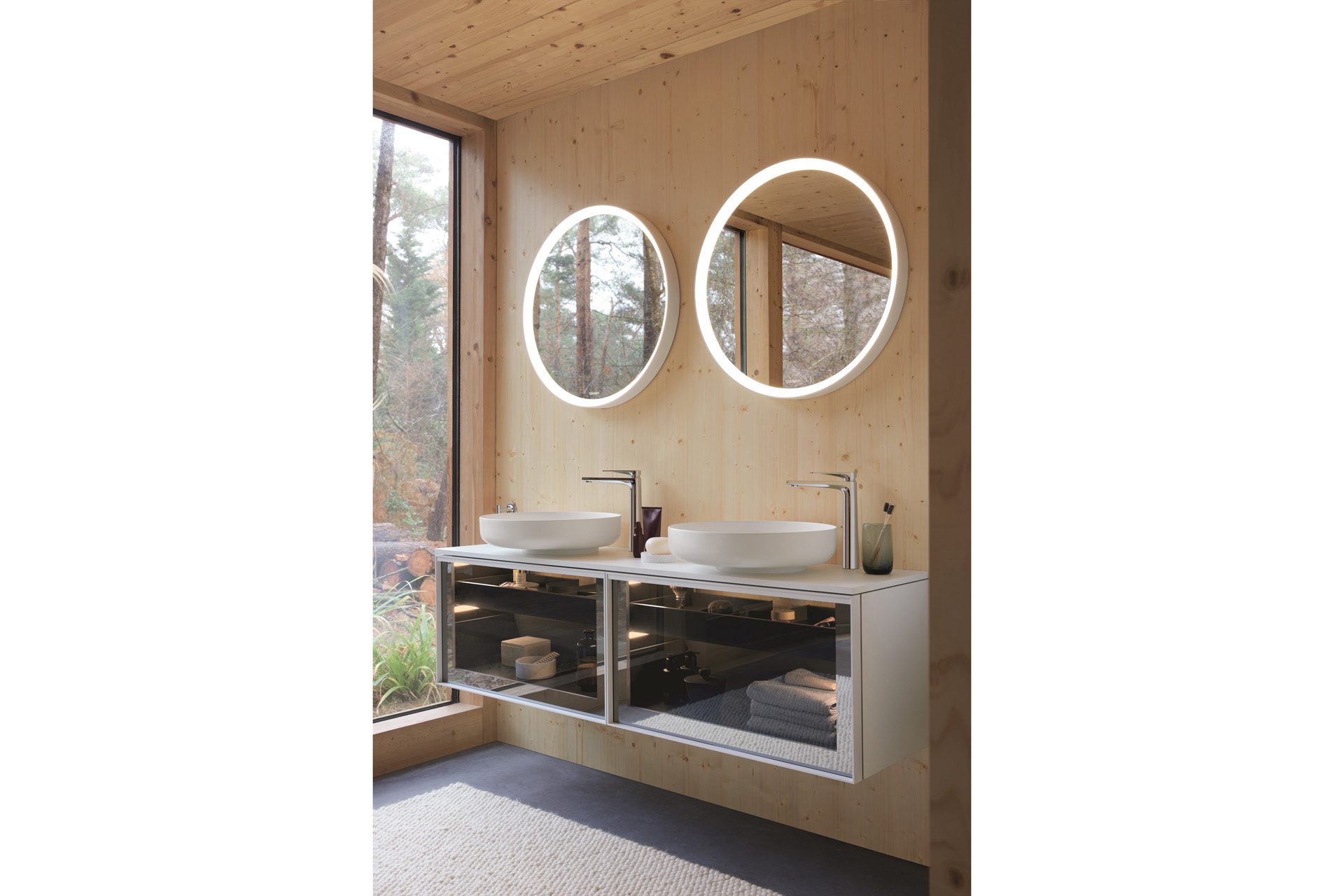 The new Vitrium range introduces subtle colours in combination with tactile surfaces to create a feel-good atmosphere. The arrangement of the furniture – and addition of textiles such as curtains and rugs, and decorative accessories – creates a stunning bathroom, whatever the size of the room.
Discover more at duravit.co.uk, and shop the range here.