Great British Brands: The Designers
From Elicyon to Nina Campbell, meet the designers featured in Great British Brands 2019
Great British Brands 2019 features 150 British success stories, including a number of designers. From global creative hubs to award-winning interior design studios to top architects, check them out here…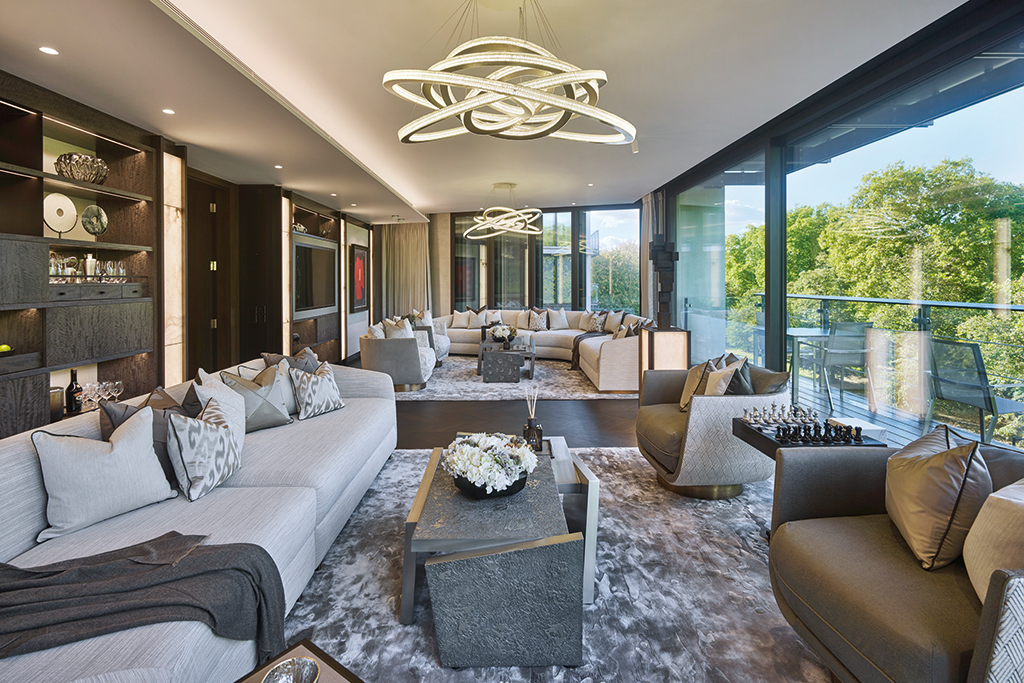 Elicyon was founded in 2014 by Charu Gandhi, with a vision to weave a story of 'exquisite interior couture' around every project. Today Elicyon is a multi award-winning design studio. Its approach has always been narrative and experience driven, a vision that changes constantly depending on the location, architecture, client and historical or cultural context of a project. Elicyon merges the rigour of architectural practice with the fluid beauty of interior design and takes each client on a journey, from the genesis of the project to their move into the property and beyond.
In line with its growing international recognition, Elicyon's diverse team has grown from 12 to 20 and continues to foster the best of the best of creative talented experts. The craftsmen and artisans that Elicyon works with include some of the world's leading glassmakers, crystal makers and innovative producers of plasterwork, finishes and furniture.
There are few lengths to which Elicyon will not go for its clients. When a client asked Elicyon to purchase an oil painting for a London property, Charu Gandhi went with her Creative Director to the Art Basel Fair, where they were first in the VIP queue to ensure they acquired an incredible Joan Miró art work. Another time, with an extremely fast turnaround, royal Middle Eastern clients asked Elicyon to design and decorate a hospital suite for their daughter, who was due to give birth to the heir of the throne. In line with tradition, a reception was held following the birth. Elicyon created the entire environment in which to introduce the Royal baby, including monogrammed linen and cushions, the table setting and goody bags (in partnership with Lalique). 'No journey is too long or difficult for a successful project,' says Charu Gandhi.
Elicyon are an interior design firm, but also a kind of lifestyle concierge: they go on a journey with clients, and base processes around clients' interests. One client, for instance, had a large collection of Olympic torches, so the Elicyon team created a magnificent cabinet to display them all.
In 2018, Elicyon completed the concept design for a 29,000 sq/ft penthouse in Dubai and landmark projects in Shanghai and Mumbai, alongside several British projects in Mayfair, Knightsbridge, Marylebone and Chelsea. This year, Elicyon will be working on their first hotel interiors project in Sri Lanka.
'For us, being British is celebrating the amazing confluence of styles and influences that London benefits from,' says Charu. 'London is a fertile breeding ground for creativity and a hub for the design world. It draws talent from around the world to its museums and educational institutions like the Architectural Association, Central Saint Martins or the Royal College of Art. Adventurousness is a very British quality and at Elicyon we have a fervent sense of adventure, which takes us around the world in search of excellence and often encourages us to push the boundaries on behalf of our clients. While we may be sourcing textiles from India, drawing inspiration from France and procuring marble from Italy, we always close the circle by remaining committed to our investment in British craft.' elicyon.com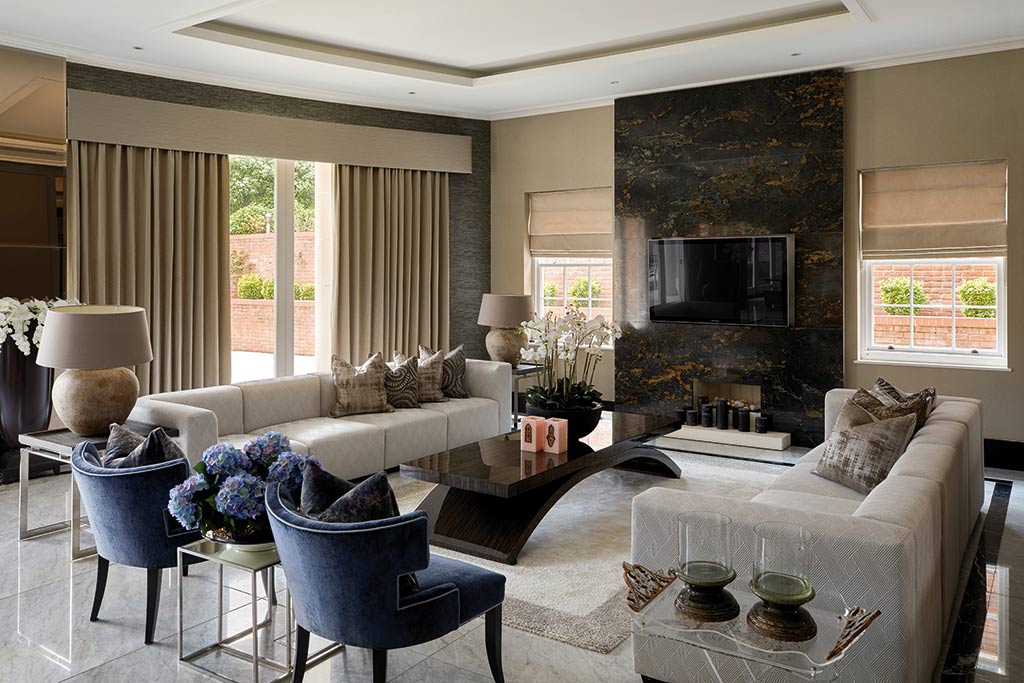 Celine Estates is a young design consultancy in a hurry. Founded in 2014, it has already won a reputation for the quality of its luxury developments, landing two prestigious awards in 2018. Celine Estates is now recognised as one of Britain's top 50 interior design practices, a great compliment for so young a business. The company's founder, Noor Charchafchi, qualified as an aviation finance lawyer and worked in that field for a number of years before setting up her own interior design practice. celineestates.com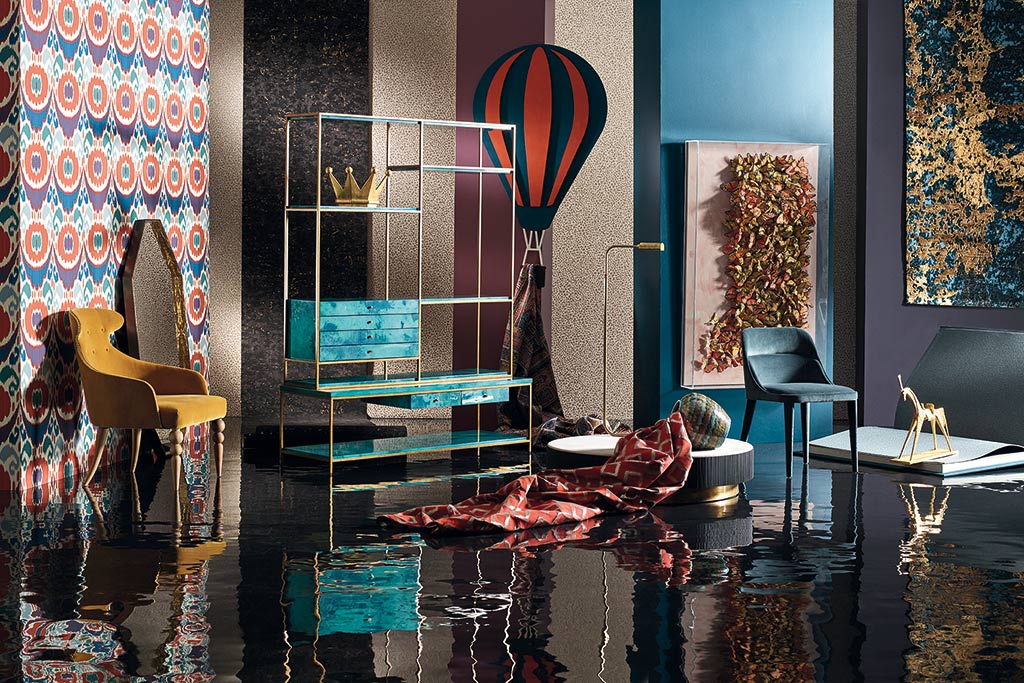 With its undeniable momentum, Design Centre, Chelsea Harbour continues to evolve and develop, championing the design world with its confident vision. With strategic expansion on the horizon, some highly influential names moving in and the spectacular Design Avenue on the way, no wonder it is considered the compass point for international design. The largest of its kind in Europe, it is renowned as the place for creative excellence. Expect plenty of inspiration, expertise and immersive events, from leading influencers, established makers, emerging innovators and luxury brands at this global design hub. dcch.co.uk
Dyson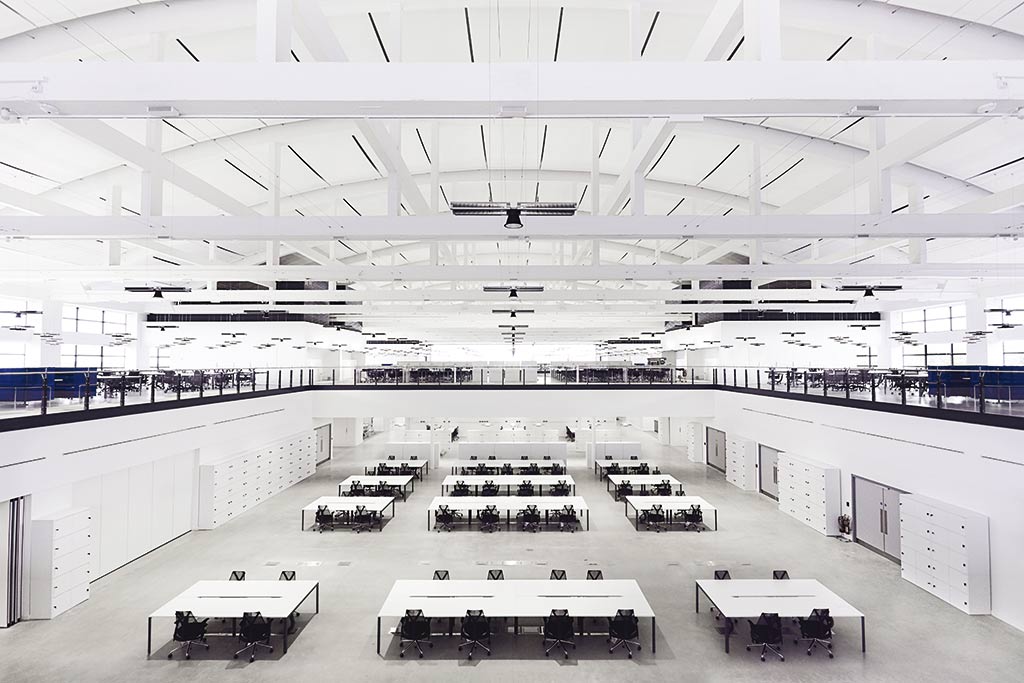 Pledging a £2.5bn investment programme in long-term technology last year, Dyson produced its 100 millionth machine as total manufacturing volume reached a record 80,000 machines a day. Turnover was up 40 per cent to £3.5bn; 73 per cent of that growth came from Asia. Dyson now employs 4,450 engineers and scientists globally, of which half are based in Britain. The company, founded in 1993 by Sir James Dyson, turned 25 in 2018 and, having just revealed that it has been working on an electric vehicle at its Malmesbury campus in Wiltshire, shows no signs of slowing down. dyson.co.uk
Fiona Barratt Interiors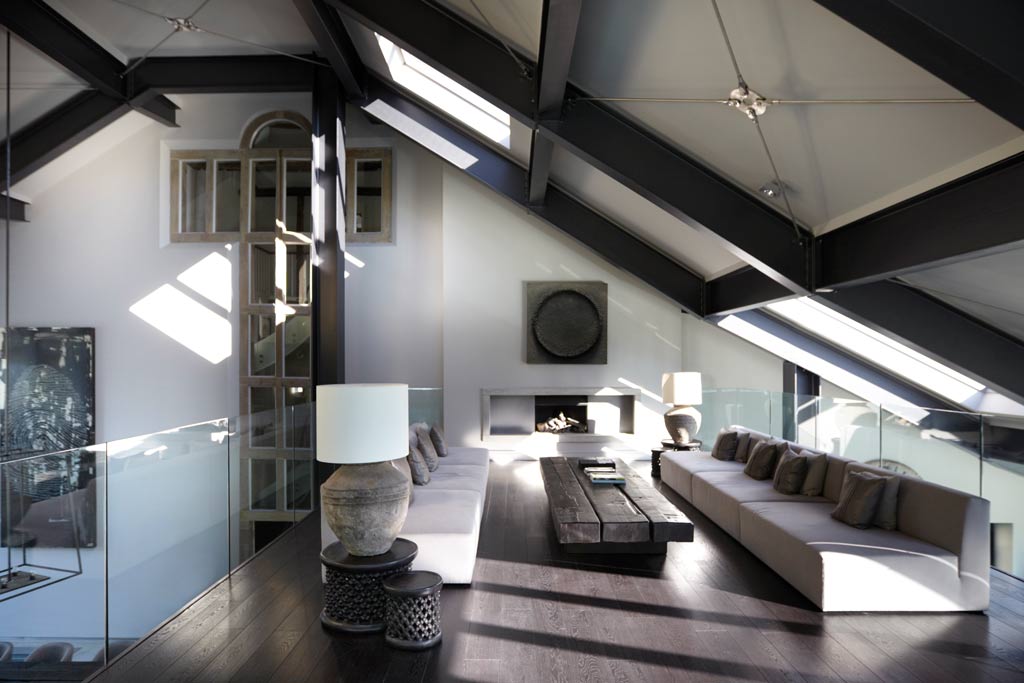 Fiona Barratt Interiors is a leading interior design and architecture studio based in the heart of London. Established in 2006 by the award-winning designer and entrepreneur Fiona Barratt-Campbell, the firm provides a complete decorating service for the international elite, and their properties around the globe. As the brand has grown, Fiona Barratt Interiors has become a multi-disciplined studio, with a team of highly talented individuals capable of responding to every client's needs.
But at its heart is Fiona's passion for style and creativity, and she remains personally involved throughout the design process of every project. Clients turn to Fiona for her ability to maximise space using intelligent design, and for her innate eye in creating a luxurious yet timeless interior. Her signature style blends sophisticated neutrals with bursts of accent colour, and although this modern aesthetic remains core to her interiors, she also enjoys experimenting with antiques and 20th-century pieces. fionabarrattinteriors.com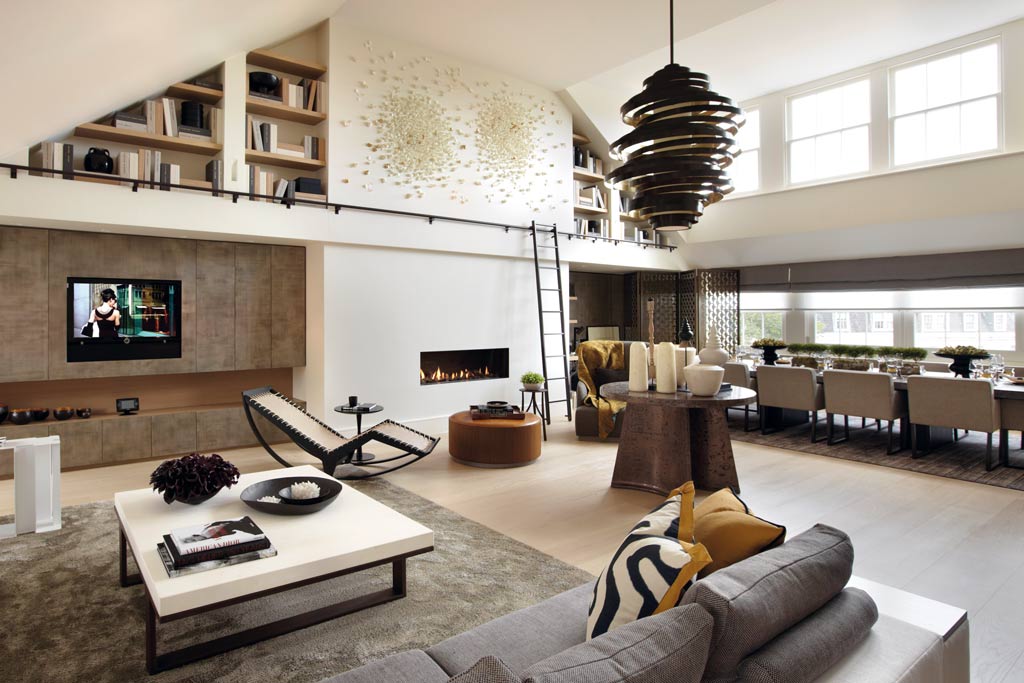 It has been an exciting year of change for Helen Green Design. Acquired by Rigby Group plc in early 2018, it became one of the founding members of Allect, a new group of leading international brands in the fields of architecture, residential and marine interiors, lighting and furniture design. Around this time, the company appointed a new Creative Director, Tim Murray, who brought to the team nearly 20 years' experience of working in some of Britain's most renowned design businesses, including David Linley, Katharine Pooley and Candy & Candy. Tim, whose signature style is a defining factor in contemporary British design, is spearheading the company's future direction, ensuring Helen Green Design continuously evolves on a creative level – while remaining artistically flexible to meet the aspirations of its clients, with a 'no boundaries, no compromise' approach. helengreendesign.com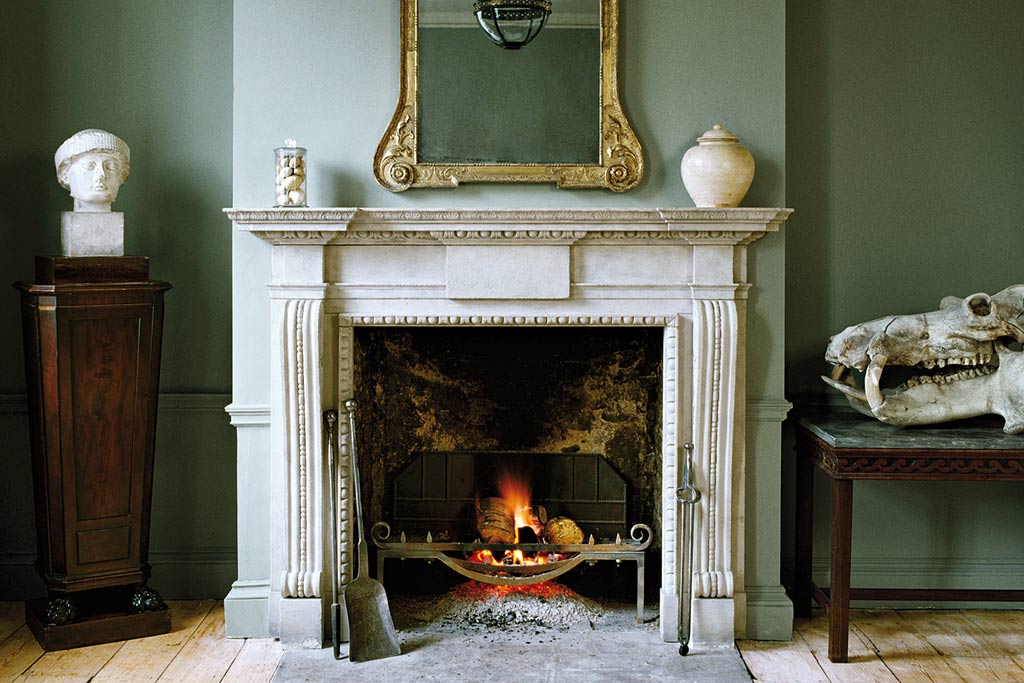 Once an antique is sold it's gone forever but a faithful reproduction continues its design life: that was the inspiration behind antiques dealer Will Fisher's decision to set up Jamb 17 years ago. He began by creating a reproduction collection from antique lighting and chimneypieces that he had once owned; in 2004, Will's wife Charlotte joined him and together they have continued to grow the business. Today the lighting collection is comprised of more than 100 designs and the company is renowned as the go-to destination for leading architects and interior designers looking for the finest quality antique fireplaces, reproduction fireplaces and lighting, all in the English country house aesthetic. jamb.co.uk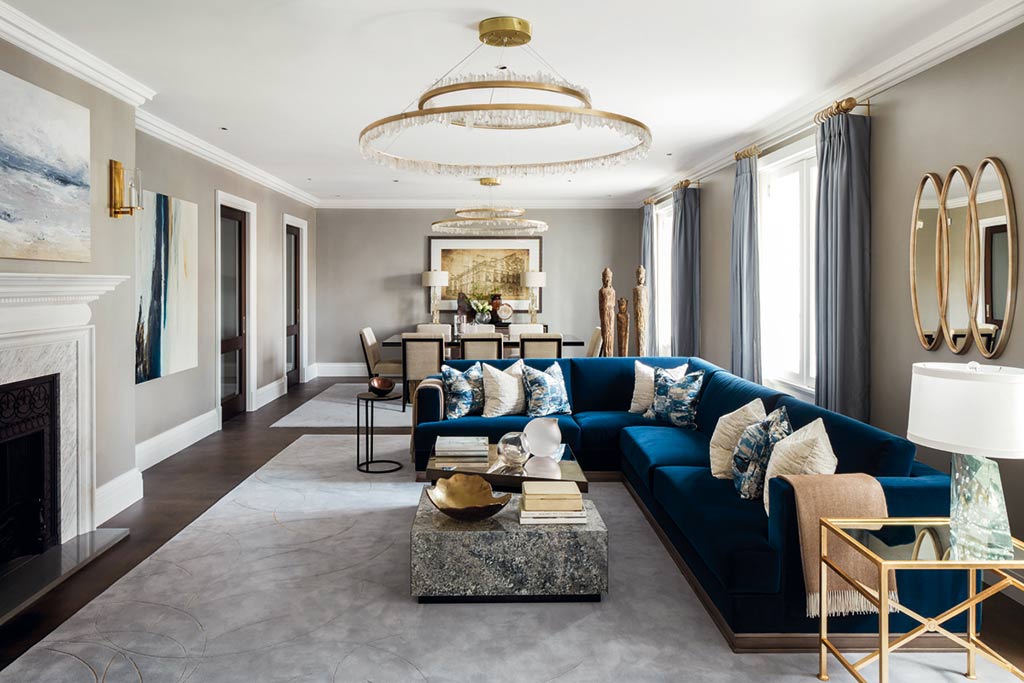 In a single year, Katharine Pooley will work on between 25 and 40 commissions across the globe, ranging from 300 to 100,000 sq/m. The brand prides itself on an unsurpassable service and an understanding of the ultimate balance between timeless luxury and intelligent design. Committed to tailored interior design and luxury home accessories, Katharine Pooley offers a highly skilled and personalised service for both residential and commercial clients.
Since its inception 15 years ago, Katharine Pooley has grown from a British firm undertaking predominantly domestic projects to an internationally lauded brand and design studio encompassing architectural design, interior design, product design and property development. The company is currently working on significant developments in the UK, US, Asia and the Middle East. katharinepooley.com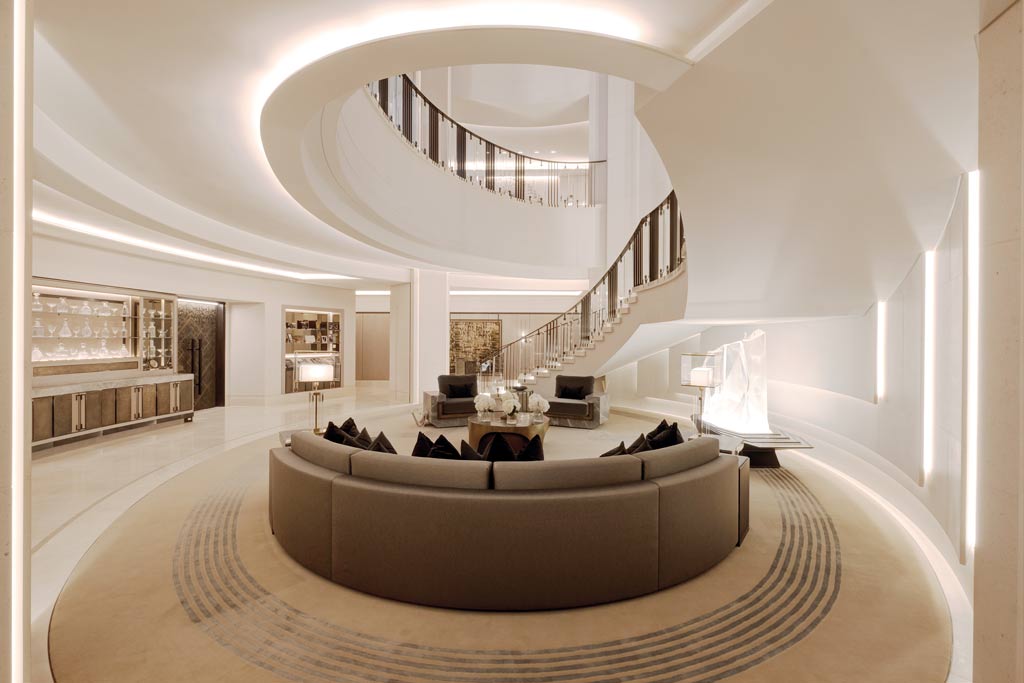 Founded almost seven years ago, Martin Kemp Design continues to grow and evolve into a leading luxury residential brand. Working within the super-prime residential market, the company has become associated with the finest level of design and craftsmanship and has attracted a glittering but discreet clientele, who seek nothing but the best.
The team of 24 is based in London's Victoria and is currently working on around 15 projects, including a substantial private home on The Mall, a spectacular apartment overlooking New York's Central Park, a chalet in the Alps, two extraordinary houses in Beijing, an exclusive private development in Monaco, a Global plane and a 70m Benetti super-yacht. The studio is an invitingly comfortable and stylish place to work and the team has largely been with the company from the start, which is a credit to Martin, who likes to ensure staff are happy and enjoy a 'family' atmosphere. martinkempdesign.com
Natalia Miyar Atelier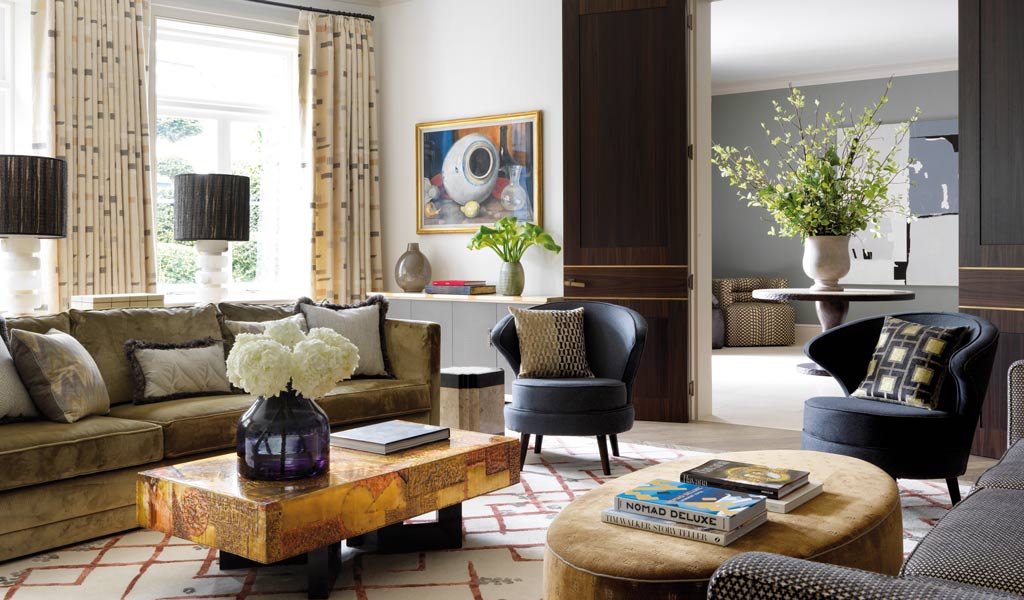 Natalia Miyar Atelier is an interior design and interior architecture practice based in London's Chelsea, which focuses on luxury residential projects worldwide. From London to Miami, the atelier creates immersive, sensory experiences: homes as wonderful as they are liveable, with the expression of each client's individuality at their heart.
Renowned as being a vibrantly creative spirit, Natalia draws inspiration from nature, natural materials, travel and fashion – especially the unexpected play between contrasting materials. When she first moved to Britain, she was struck by the effortless, authentic style and timeless quality of design she encountered: 'These are elements that we aim to bring to our work, blending comfort and practicality with glamour. I love to celebrate British heritage, tradition and craftsmanship, and we then add to that our unmistakably cosmopolitan outlook and an international flavour.' nataliamiyar.com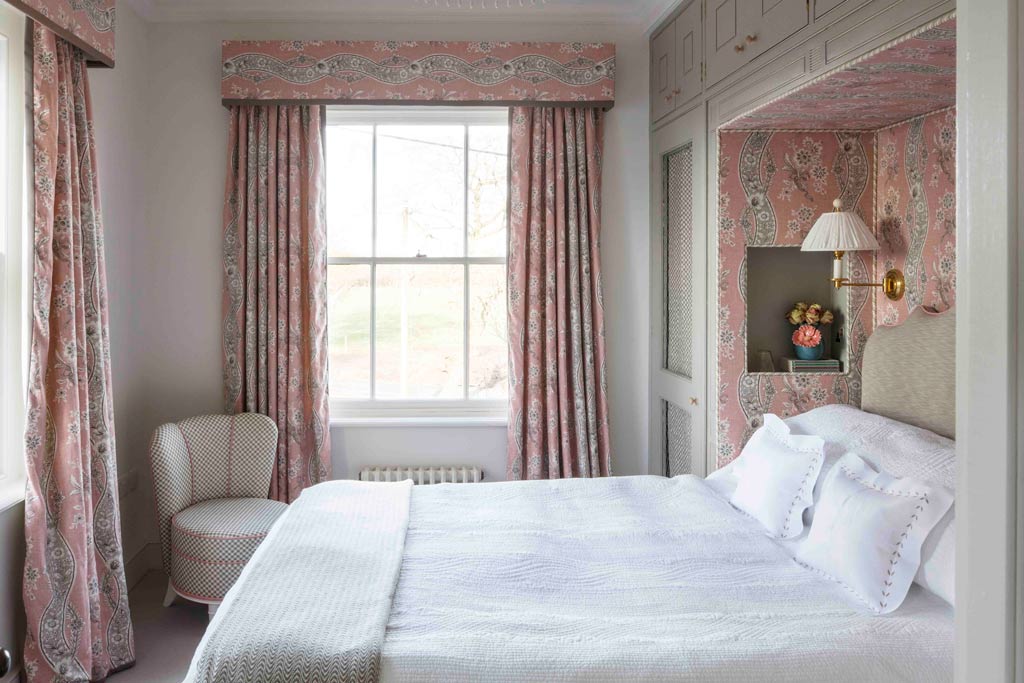 Nina Campbell is one of the country's most influential interior design companies. Established in 1972, the brand might be a veteran of luxury British interiors, but by evolving with its clients and adopting new techniques to create modern twists on traditional classics, Nina Campbell is as relevant today as it has ever been.
Beginning her design career at the age of 19, Nina worked as an assistant to John Fowler at the prestigious Sibyl Colefax & John Fowler Company. Her natural talent was quickly apparent and she became known for her unmistakably rich colour palette, which caught the eye of Mark Birley. He asked her to redecorate Annabel's, his legendary private members' club. They joined forces once again in 1970, when they opened Campbell & Birley, a shop specialising in 'unashamed luxury'. Here, Nina introduced her signature 'hearts' design, a motif that is still available on a range of bone china today.
As well as her long-standing shop on Walton Street, Nina also has a furniture-led showroom in the Design Centre Chelsea Harbour which now represents American furniture brand Oomph as well as her own designs. After more than 50 years, Nina certainly shows no sign of slowing down. ninacampbell.com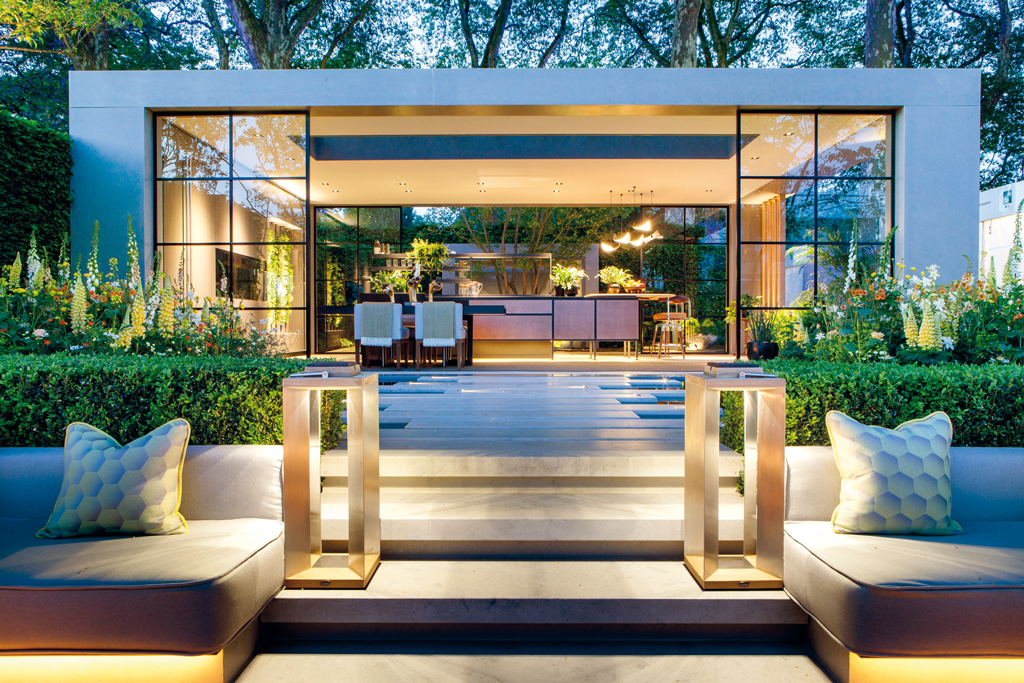 Randle Siddeley has always had a strong eye for design – having grown up with the influence of his prominent interior designer father, John Siddeley – but his focus has always been directed towards the outdoors. As Randle explains, 'The beauty of garden design is that, unlike interior design, a garden is always evolving. Rooms remain static while gardens are forever changing.'
He established his landscape design business over 40 years ago, and it thrives today with a team of 80 landscape architects, garden designers, landscapers and horticulturalists. Though the company aesthetic could be described as classic but contemporary (following the golden rules, but with a nod to progressive design), Randle says he would never impose the company's signature style on a garden. So many other factors come into play – in particular the individual tastes of the clients and, of course, the character of the property and its local area. randlesiddeley.co.uk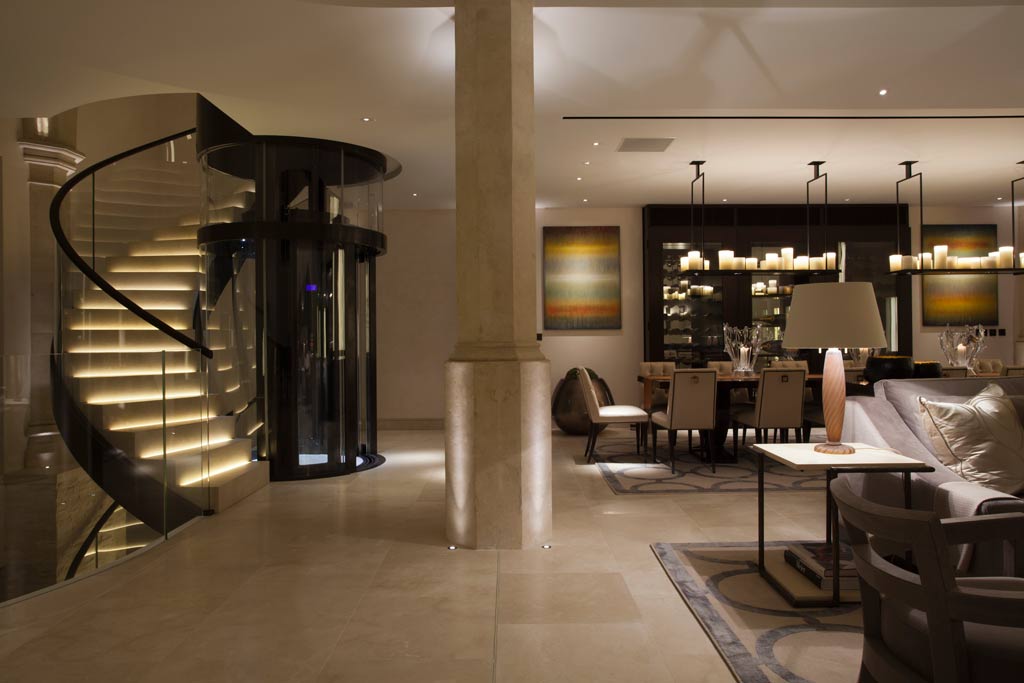 2018 has been a stellar year for Rigby & Rigby. The consultancy has expanded significantly on both the domestic and international stage, securing projects in Europe, Asia and the Americas as well as in Britain. In April the group launched Allect, an international interior design group, comprising leading practitioners in the fields of architecture, residential and marine interiors, and lighting and furniture design.
For Rigby & Rigby, being British is part of its core identity. The company embodies the traditional British qualities of flair and design, attention to detail, hard work and punctuality. Many of the company's British and international clients decide to work with Rigby & Rigby because they value the fact that the consultancy is a British, family-owned brand that reflects these virtues. rigbyandrigby,com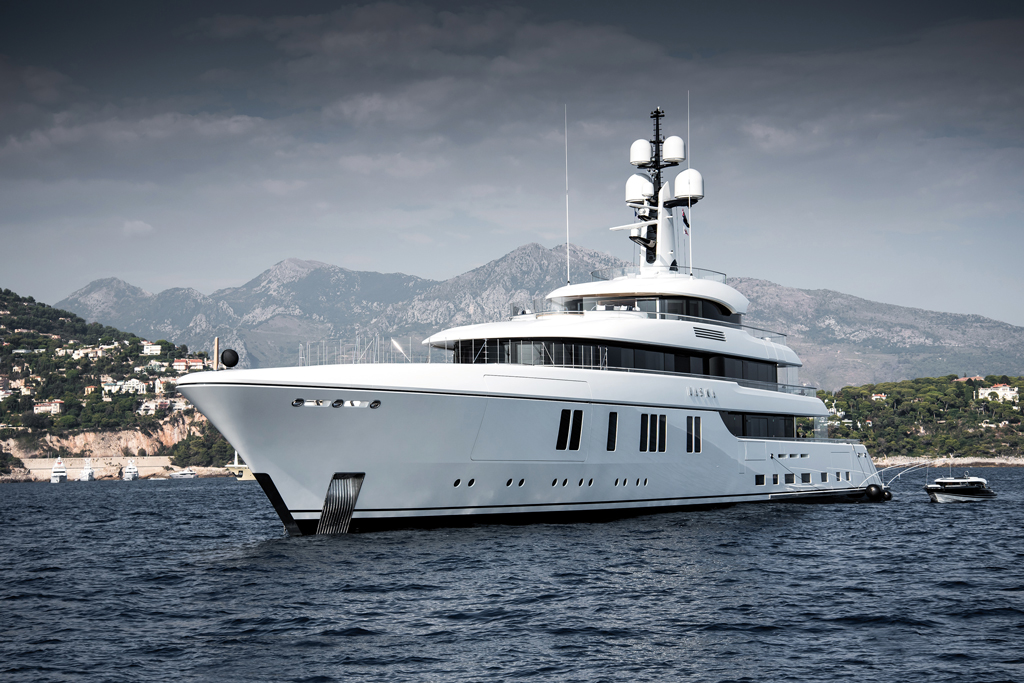 With a quarter of a century under its belt, 80 superyachts on the water, a cabinet full of awards and clients across the world, you might expect to find RWD – one of Britain's leading interior and exterior yacht designers – in a big city hub, but theirs is a different kind of haven.
Founded in 1993 in a small Chelsea studio, RWD has evolved into a visionary, dynamic team of 40 creatives. The studio embodies an unapologetic Britishness. It is discreet and fastidious; it values fun, loyalty and dedication to detail. It creates quietly, pushing boundaries, innovating and setting new standards for craftsmanship, design and luxury. rwd.co.uk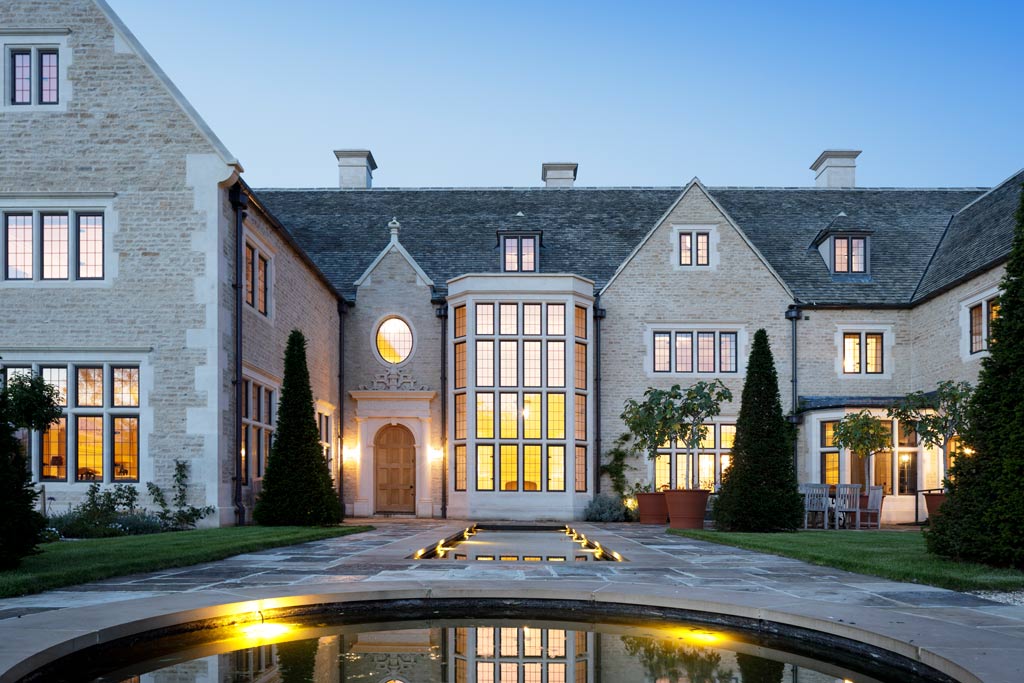 Based in the Cotswolds, with countrywide commissions from the Scottish Highlands down to Cornwall, Yiangou has established itself as the go-to practice for distinctive country houses that respond instinctively to the landscape around them. Yiangou designs range from immaculate contemporary structures to major Neo-Classical mansions and new buildings that intuitively respond to the prevailing local tradition. The level of commitment to detail and to craftsmanship has won the firm many client recommendations and awards.
Britishness lies at the heart of every Yiangou project, even though many clients are international or are returning to Britain from a life abroad and wish to have elements of that life embedded in the design of their home. yiangou.com
Introducing Great British Brands 2019 / Great British Brands Directory
---