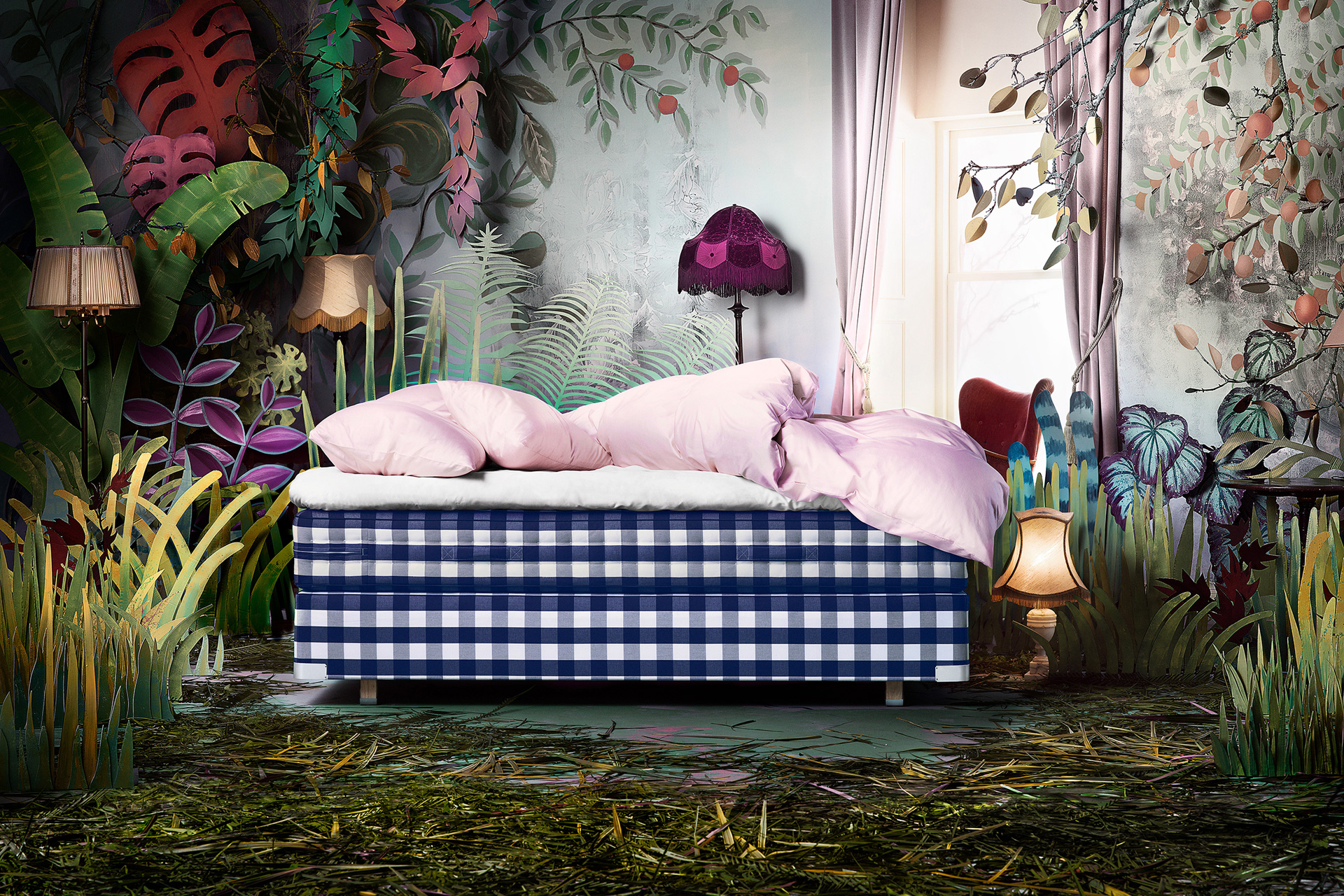 Hästens' Blue Check: The Story Behind The Celebrity-Loved Bed Maker's Iconic Pattern
A brief history of bed royalty Hästens' signature look
Since being founded back in 1852, Swedish sleep brand Hästens has made a name for itself as the bed of choice for royals and A-listers alike. Everyone from former King of Sweden Gustaf VI Adolf to Courtney Cox and George Clooney have rested their heads on its wares – as well as Drake, who was one of the first purveyors of the Grand Vividus, one of the most expensive beds in the world. 
Hästens Celebrates 45 Years Of Its Blue Check Pattern
Hästens' beds are known for their ultra-premium qualities, but also for their timeless Blue Check pattern, which is 45 years old this year. It was first introduced back in 1978, at the same time as the 2000T bed. Fourth-generation owner and CEO of Hästens Jack Ryde – a design enthusiast – was keen to create a stylish aesthetic which moved away from the traditional brown, green and orange palette of the '70s.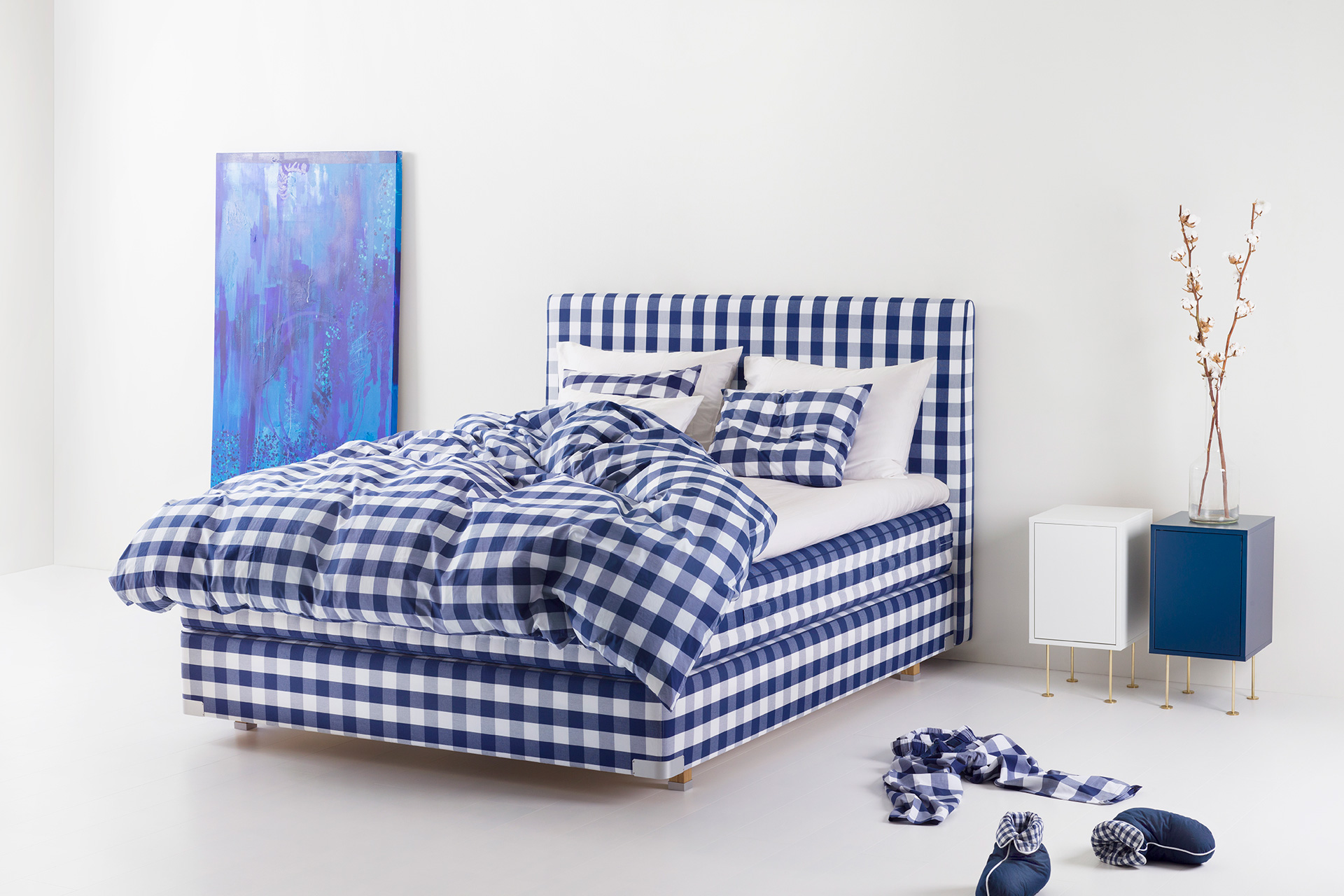 The blue-and-white checkered look was first presented at Stockholm Furniture Fair in 1978, and it was an immediate hit. Five decades on, it has become synonymous with the brand and risen to cult status – even making a cameo in an episode of Emily in Paris.
Alongside the Blue Check launch, Hästens created the 2000T bed: the culmination of a 170-year quest to create the perfect bed. So what does that look like? Three layers (a base, a middle mattress and a topper) and special interior springs, as well as over 200kg of carefully selected materials, including horse hair which is not only hypoallergenic, but also helps regulate a sleeper's temperature.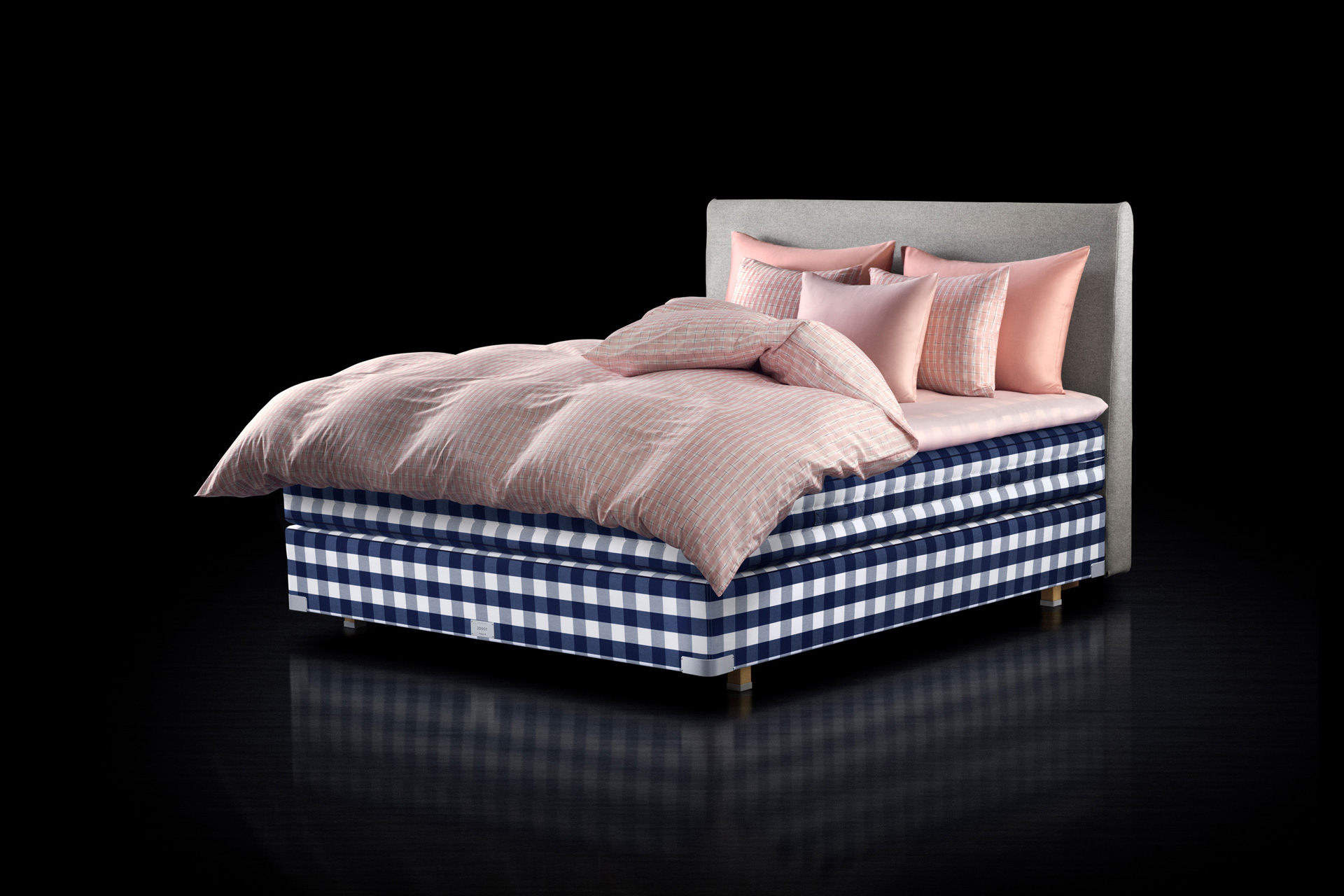 A flexible composition, meanwhile, adapts to each individual's movements, ensuring a blissful night's sleep for both them and for any partners (the average human moves around between 30 and 40 times a night). Every detail has a practical purpose – even the Blue Check: turns out the neat pattern helps craftspeople arrange the stitches at regular intervals.
The roots for Hästens can be traced back to the 1852, when master saddler Pehr Adolf Janson founded the company with its original mattresses, with beds to follow later. It's now a sixth-generation brand renowned all over the world.
You can read more about their story in fifth-generation owner and CEO Jan Ryde's new book, When Business Is Love: The Spirit of Hästens – At Work, At Play, and Everywhere in Your Life (available here). He promised himself when the company's sales reached SEK 1 billion ($100 million), he'd write a book about how 'a business can be run on love'.