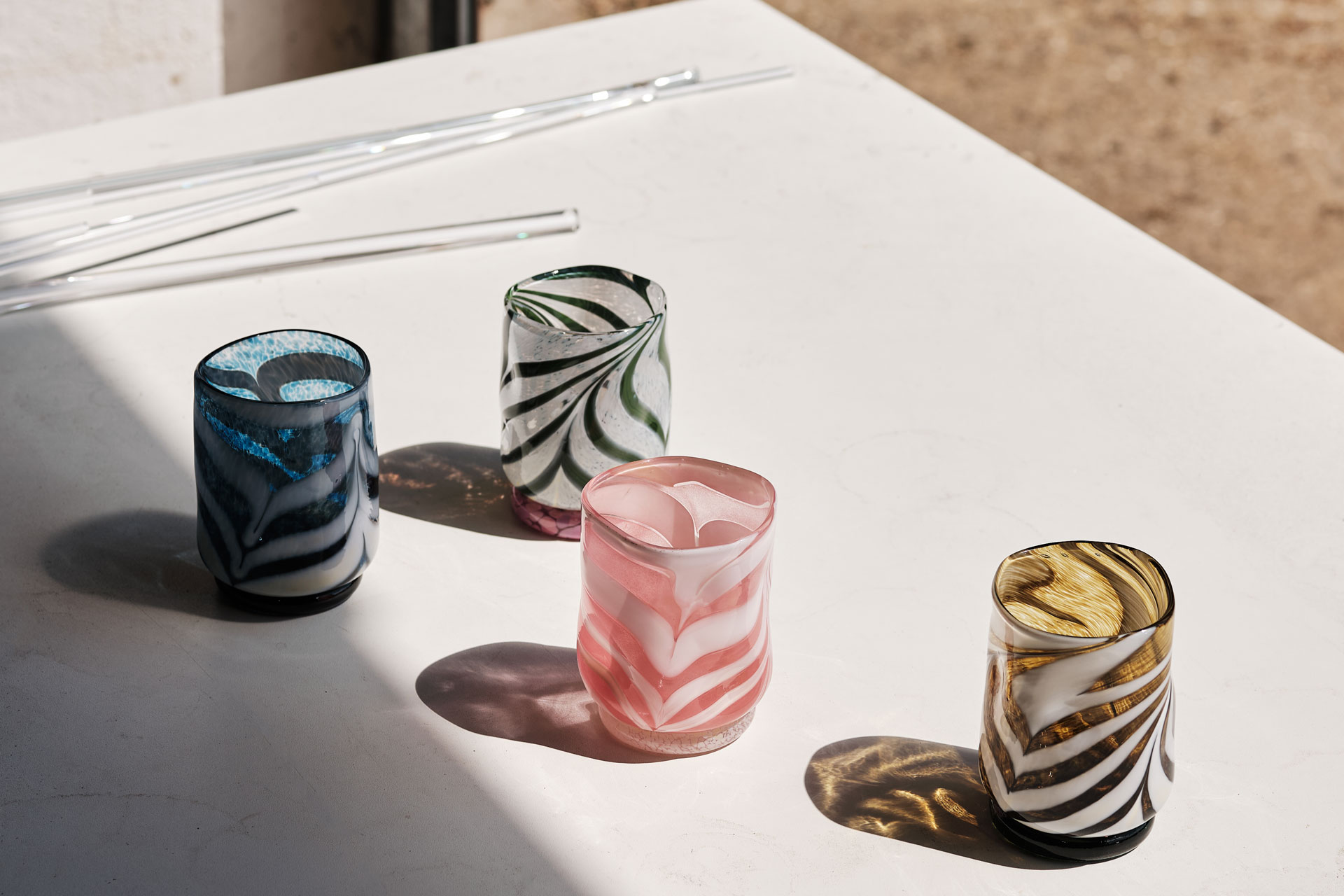 Henry Holland Drops a Zingy Glassware Collection
Drink. it. up.
The obsession with jaunty glassware isn't slowing down any time soon. And Henry Holland's debut collection that's just dropped, is showing us how it's done… 
'Inner Child' Interiors are Trending 
Henry Holland Made Some Glass Tumblers. We're Thirsty for it.
It all started with the cult of glass candlesticks in the winter (think Issy Granger, and Anna + Ninna's bubble collection).  Now the latest tablescaping status symbol during the heatwave, (feat. clinking ice) is the glass tumbler.
Frozen Cocktail Recipes to Try at Home
Hand-blown in the UK, and inspired by the Japanese pottery technique of nerikomi (which is basically stacking coloured clay together to create a marbled effect), Henry Holland's new range joins the trend of kaleidoscopic glass tumblers, led by Studio Arhoj, and Casa Celva.
The swirly whirly serotonin cups are made in Suffolk, where perfectibility wasn't ever the name of the game. Instead, Henry Holland's glassware is all about reflecting 'the way we work in the studio' that gives an insight into the processes, giving that mesmerising marbled aesthetic.
The tumblers were 'designed to layer in with our ceramic collections but also as beautiful standalone pieces in their own right', Henry adds. His existing collection of ceramics is of a similar ilk (all about showing the handmade, fun, playful process of pottery).
View this post on Instagram
Henry Holland's glassware collection is now available to buy at henryhollandstudio.com
SEE MORE
The Ultimate Guide to Tablescaping