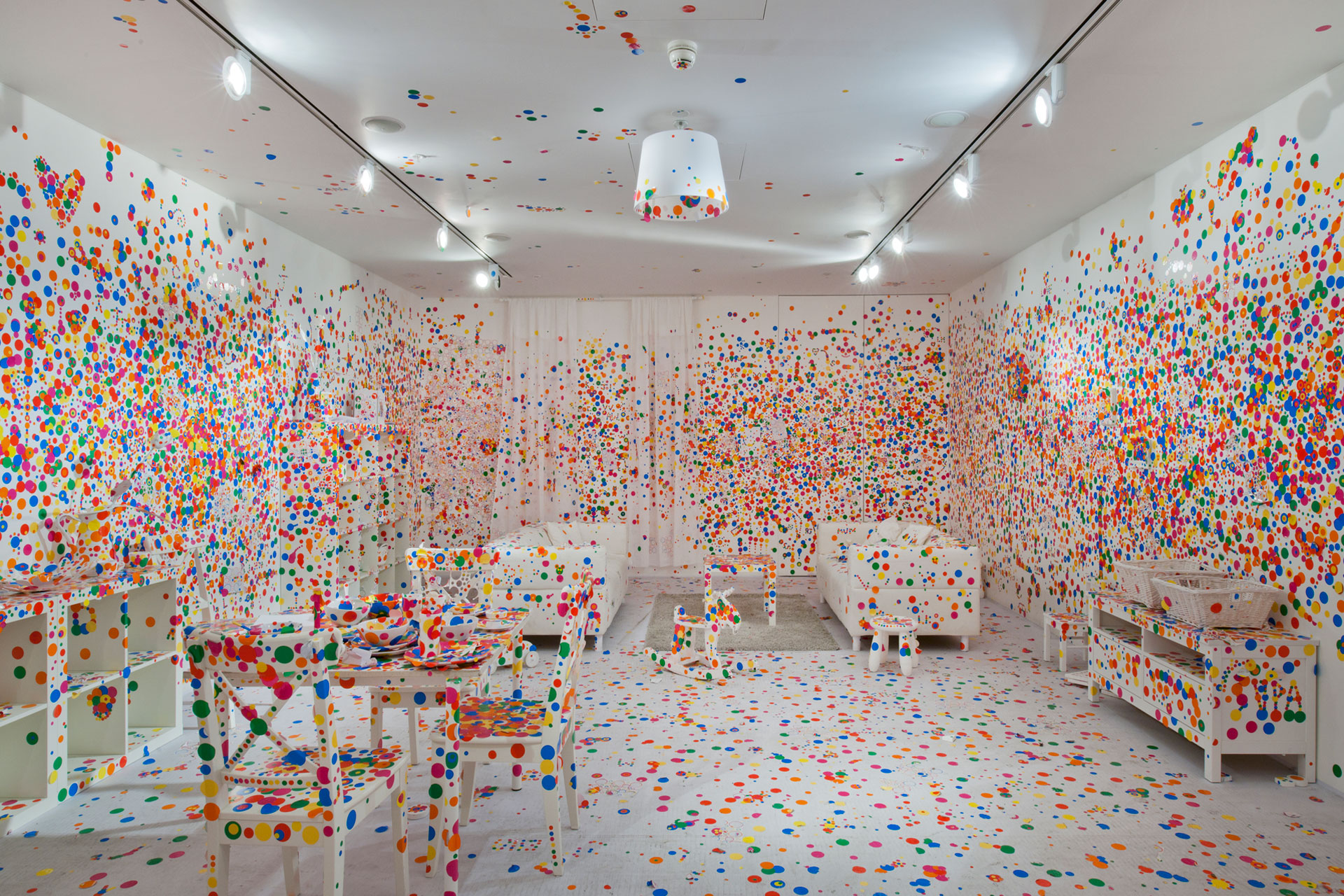 'Inner Child' Interiors are Trending
---
Play, delight, and dopamine is the name of the game
Haven't you heard? Everyone's healing their inner child these days by decorating their home with soy sauce lamps, croissant lights, and anything that's suitably silly. And we'll be carrying the J.W. Anderson pigeon clutch while doing it. 
Heal Your Inner Child With Your Interiors
Inner child interiors is the new 'it' way to decorate your home. Drew Barrymore kicked off the trend, with her viral video of her running in the rain, with a TikTokker 'bystander' watching her 'proud' that she was healing her 'inner child'. Then came Yayoi Kusama's free interactive installation at The Tate Modern, called The Obliteration Room, where you're able to go into this white space installation, and stick colourful circular stickers on the walls, tables, floors, anywhere. And people are loving it, running wild and free.
The latest object of delight that's doing the rounds on Instagram and TikTok, is the J.W. Anderson pigeon clutch. It's simply a bag where the wing opens as the clasp, but there's something about it's kitschy simplicity that's striking a chord with people where we're just wanting pieces for our wardrobe that amuse, without any practical function.
View this post on Instagram
From wardrobes to our homes, we're seeing 'inner child' interiors make it's move. On TikTok, with the sound 'capitalism really popped off today', Tiktokkers are buying cutesy lamps in the shapes of croissants, soy sauce, as well as Aesop soap sculptures that's crafted in a 'child like' way, as well as 'macaroni pasta' door handles. What's not to love?
Our Inner Child Pieces We're Collecting