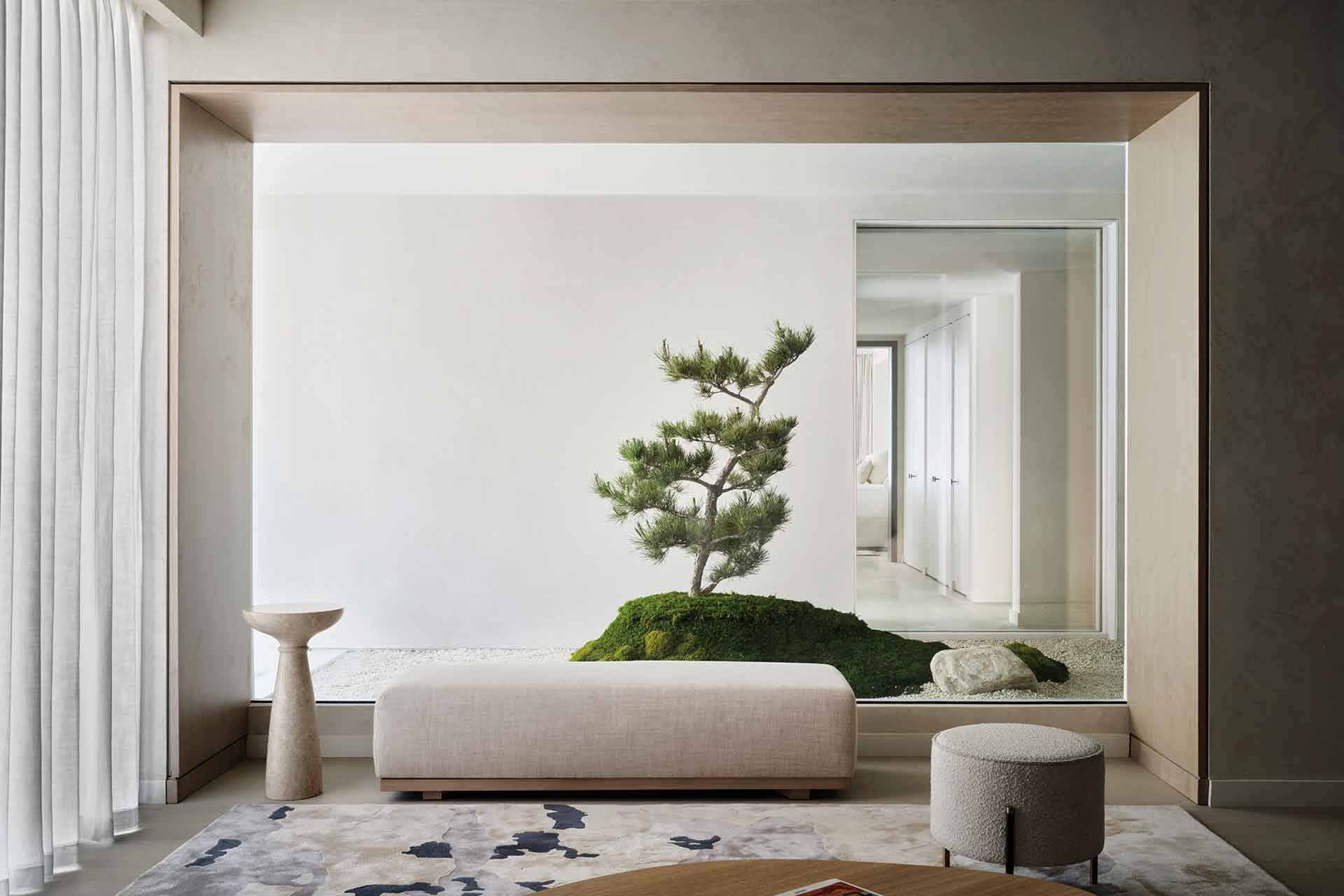 How 1508 London Is Transforming Residential & Properties Across The Globe
---
1508 London is a Great British Brand 2023
1508 London is an entry in our Great British Brands 2023 book. 
1508 London: Great British Brand 2023
'Our creative, innovative culture is built around really understanding our clients; we don't have a house style, because every project is different. We appreciate and understand everything from stark minimalism to maximalism, with a passion for interpreting our clients' aspirations. In 2022 we've worked on amazing projects like The OWO and One Grosvenor Square. We've focused on private clients too, finishing a 12,000 sq/ft Hampstead house that was a beautiful fusion of British classicism and Chinese history, and some significant family homes including a townhouse for an unbelievably creative client, laying an ombré stair runner that gradually changes colour over the five- storey townhouse.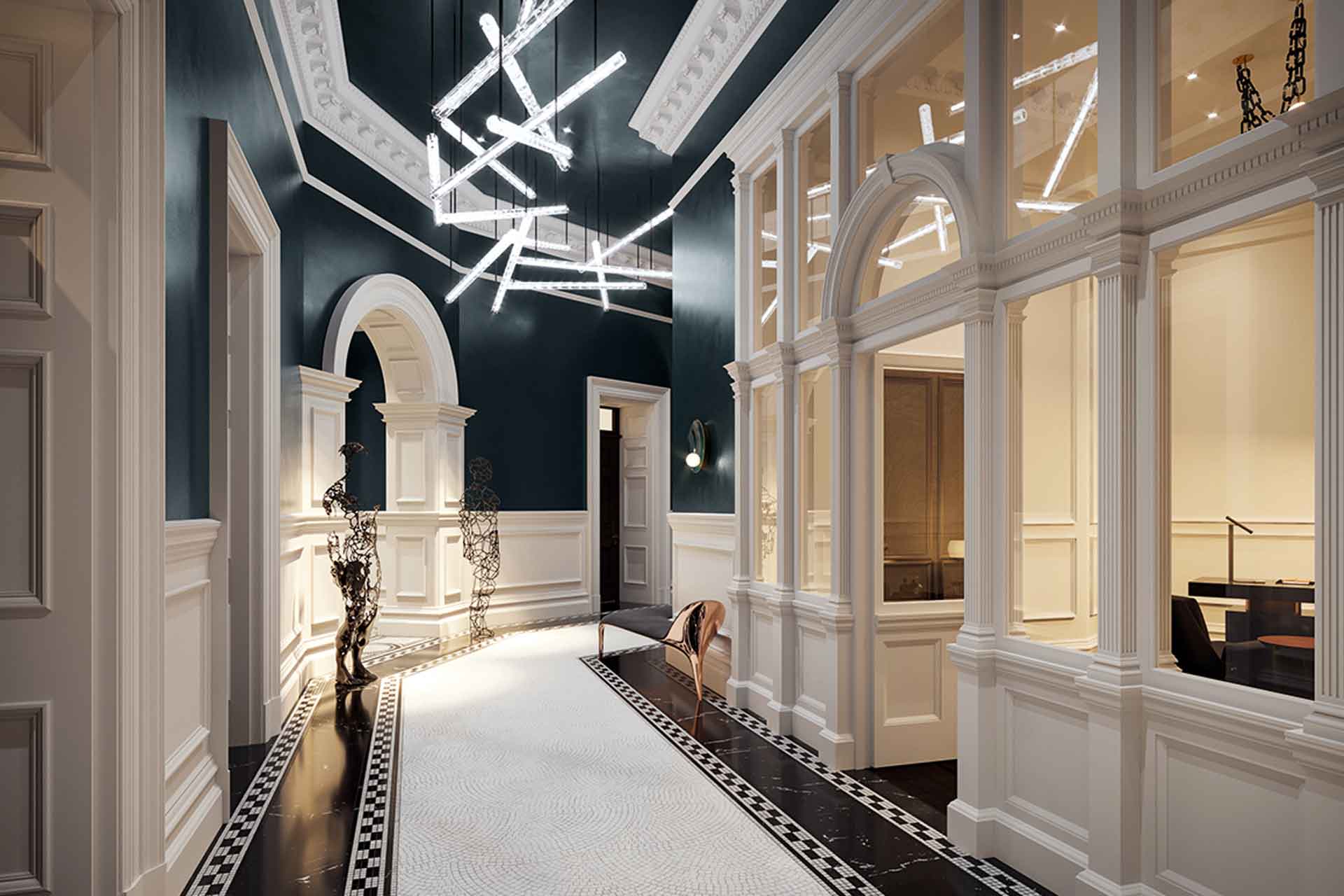 'We've worked on lots of hotels abroad: in Italy; The Four Seasons in America and Saudi Arabia; The Rosewood in Doha; an eco-resort in Napa Valley; and the Mandarin Oriental residences in Beverly Hills, the first new build in the Golden Triangle for 40 years. We've started working on the super-luxurious Cipriani residences  in Miami, two projects in Taiwan and we're looking at schemes in Vietnam. For all our growth, we never forget that we design for people. The company's backbone is working with private clients, getting to understand their emotions when they enter a building. 
'We try to be ego-less and help them realise their dream homes rather than push our own design ambitions on them. British interior design is having a renaissance. We produce some wonderful architects and designers, so Britishness still holds a lot of weight internationally. It helps that we have world-beating developments in London, like Chelsea Barracks and the Raffles Residences at The OWO. I'm proud that the US looks to our little country for inspiration when it comes to quality and an outstanding level of detail and finesse.' Partners: Stuart Horwood, Hamish Brown and Laura Lockwood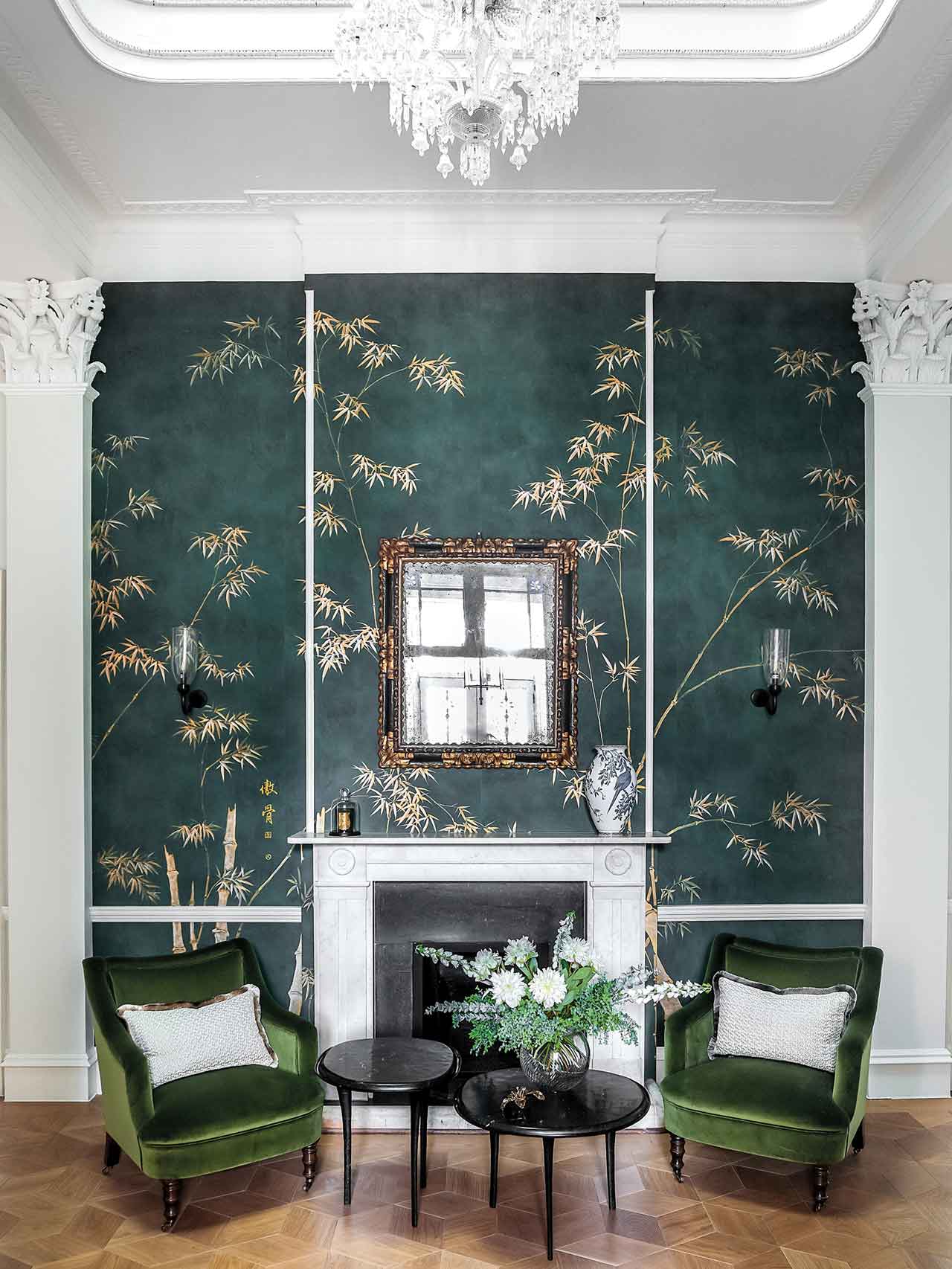 Brand Timeline 
1508
Michelangelo draws a perfect circle freehand, prompting Pope Julius II to commission him to paint the Sistine Chapel.
2010
1508 London is established as a collective of architects and interior designers, led by three partners.
2012
The second 1508 London office is set up in central London, in a converted Victorian postal office.
2017-20
The company expands globally to Dubai, followed by opening a Singapore studio in 2020.
2022
The Miami office opens, completing the Mandarin Oriental Residences Beverly Hills. Studios open in Cannes and São Paulo.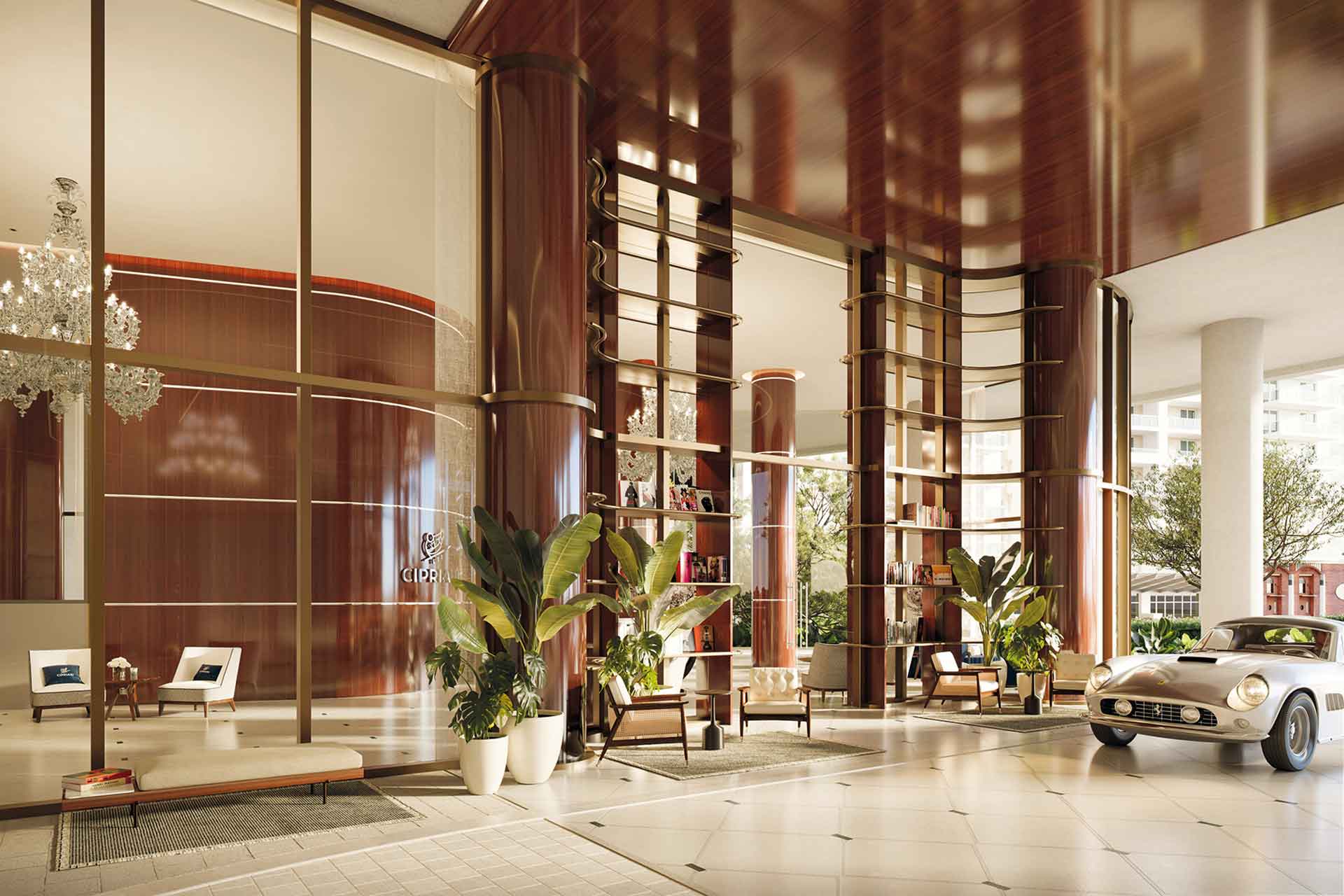 DID YOU KNOW?
The name 1508 is inspired by the year in which the Pope was so impressed by Michelangelo's perfect, freehand circle that he commissioned the unknown artist to paint the Sistine Chapel ceiling. 

1508 London's founding Victoria studio was the former postal sorting office for Queen Elizabeth II. 

1508 London is designing interiors for the world's largest superyacht, Njord. 

1508 London is  taking hospitality design to new heights with the opening of The Atmosphere Restaurant in the world's tallest building, the Burj Khalifa in Dubai.

The company has grown so fast that it now employs 130 people worldwide, in London, Miami, Singapore, Dubai and São Paulo.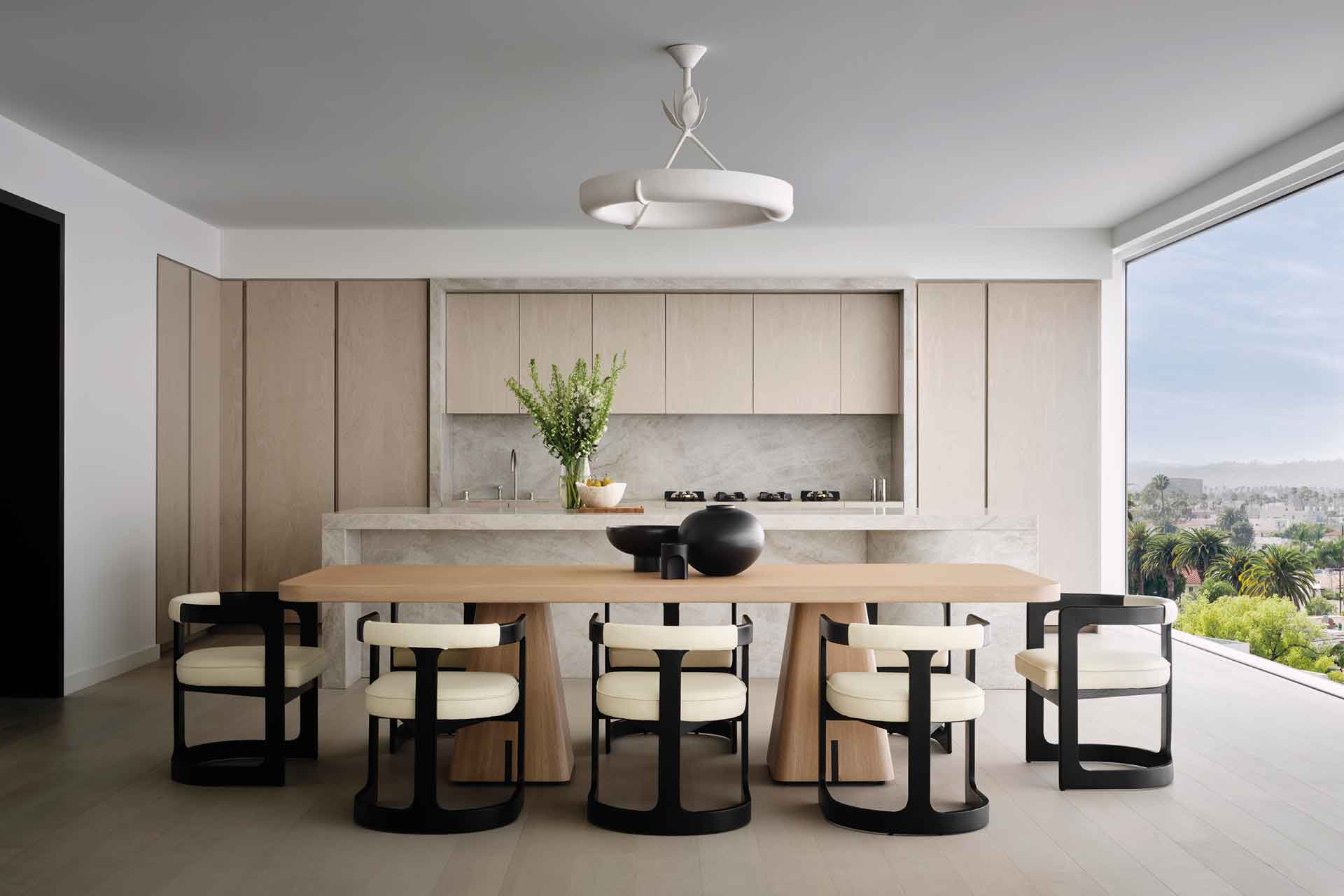 1508 LONDON
7 Howick Place, London, SW1P 1BB
+44 (0)20 7802 3800