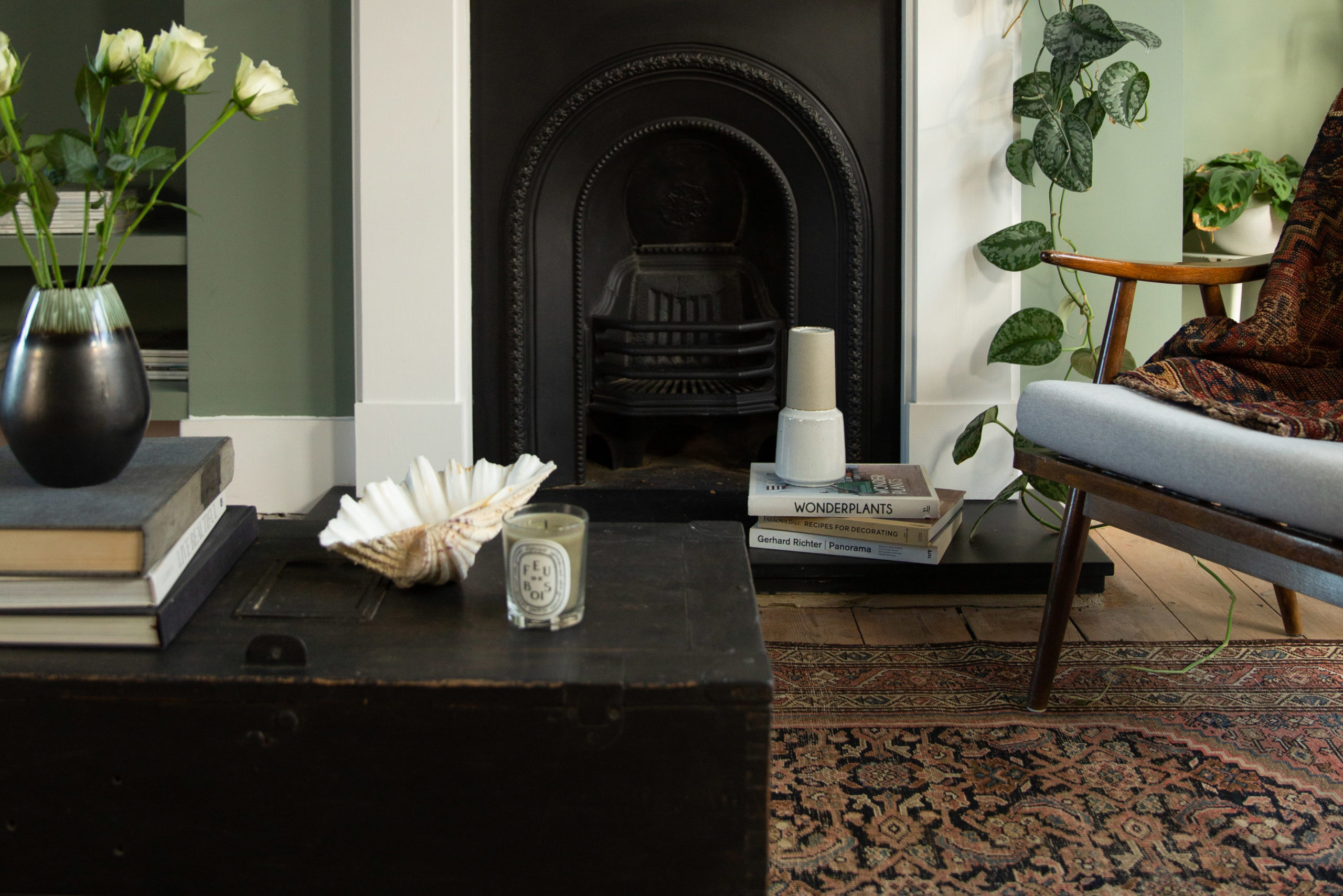 How To Buy An Antique Rug
For an eco-friendly interiors update, an antique rug is the way forward
Sustainability means serious business these days. With interiors fast catching up with fashion in the stakes of throwaway culture, there's never been a more important time to re-think our choices. One of the best and easiest ways to give your home a beautiful (and eco-conscious) update, is to go vintage. As part of C&TH's mission to promote more sustainable living, this week Katie Loweth, founder of antique rug seller, Ourika, gives her tips on buying an antique rug.
Sign Up to The C&TH Newsletter / Antiques /Interior Design
How to Buy an Antique Rug
'Part of my reason for founding Ourika was that I've always been drawn to antique and vintage rugs. I love the aged and worn look of an antique, and the soulful and interesting story that comes with each piece,' says Katie.
'The general process of finding and buying an antique rug can be quite arduous and confusing, so I launched Ourika as a curation of rugs that have an emphasis on authenticity, craftsmanship, fair pricing and of course – sustainability. Looking for your own antique rug to give your space an update? Here are the top things to keep in mind':
The dos and don'ts:
I always look for design, colour and wear first. I prefer a slightly distressed look, and opt for a low pile which is a little worn over something perfectly restored. Like a piece of art, choosing a rug is  about gut feeling and what speaks to you and your style. These are a few dos and don'ts to keep mind:
Do your research – rugs are valuable depending on their origin, age and design. Try to get as much information about the age and provenance of the rug, including the area it was woven in and the tribe it was woven by.
Check the back – knots on the back that are too uniform or regular are a tell-tale sign that a rug could be machine made rather than handwoven. Check that the colour on the back is similar to that on the front. If the front is much more vibrant, the dyes may not be natural or the rug may have been painted over. A good way to test is to use a piece of wet tissue and press it against the rug. A natural dye wouldn't come off but a synthetic one may run.
Don't hunt out a perfect replica – try to be flexible with your vision when looking for a rug. Antique rugs are all one of a kind and it can take forever to try and match something you've seen elsewhere
Don't be put off by sizing – your dream rug may not fit your exact measurements and that's usually ok. I ask clients to decide on a minimum and a maximum size for a space and work within that window, otherwise you may overlook a rug you love unnecessarily.
Embrace character – antique rugs come with irregularities, imperfections and wear and tear, which all add to their charm. Everyone has different tastes when it comes to condition but personally I love a rug which is nicely worn with lots of character.
What are the advantages of buying an antique rug?
There are lots! Buying sustainably and contributing to the circular economy is one great benefit, there are so many beautiful pre-loved rugs out there and it's always a joy to give new life to something old.
Antique rugs are made to last a lifetime, so they're the ultimate investment piece. As they are handmade, often taking months or years to weave, they're more durable and can withstand generations of wear, unlike machine-made versions. When it comes to colour, they are dyed using plant and vegetable dyes which produce softer and more beautiful tones, and stay truer to their original colour than synthetic dyes.
As each rug is one of a kind, buying an antique means that you have also something which is individual and tells a story. The imperfections, irregularities and signs of wear you see on antique rugs are my favourite thing about them – all evidence of the human touch and the craftsmanship and skill which went into making them.
The Guide to Sustainable Interior Design
Where are the best places to find an antique rug?
At Ourika we buy antique rugs from trusted and reputable suppliers around the UK and Europe. Antiques markets and regional auction houses are a great source for rugs when you know what to look for. Pre-covid, my go-to places to find pieces were IACF antiques fairs, Ardingly and Kempton antiques markets.
Tips for preserving an antique rug?
Beware of moths! Make sure to use a moth protecting spray before you place your rug. Shake out your rug every couple of months, and have it professionally cleaned every few years. Use rug pads to protect both the rug and your floor, and rotate the rug every now and again to even out wear from foot flow and furniture.
What are the best indicators of quality?
Checking the knots at the back of the rug can indicate quality, a finer weave and more intricate design. I tend to look for a cohesive overall design and a beautiful colour palette rather than getting too hung up on value. Once you begin to find out more about the tribes who wove the rugs, you notice recurring motifs and symbols which indicate higher quality and more sought-after design.
What should you avoid when buying an antique rug?
It's important to watch out for sky high prices. There are lots of rugs which are extremely valuable for good reason, but I also see plenty of rugs with inexplicable price tags. Antique rugs are original investment pieces, but make sure know what you're buying and the reasoning behind the asking price.
Finally, any styling tips for an antique rug?
Experiment, and don't stick too closely to the rules on sizing and placement. I'm a big fan of layering, and love the contrasting texture of an antique rug over a jute. I also don't believe in necessarily sticking to one rug in a room – I like to combine multiple rugs together.
Rugs bring so much warmth and cosiness to a space, and a good way to compliment accent colours in the rug is to using other accessories and textiles (art, cushions and throws), to introduce lots of texture and contrast.
Follow Ourika on Instagram @ourikalondon. Find out more at ourikalondon.com
READ MORE
50 Best Interior Designers / Best of British Furniture Designers / Easy Ways to Brighten Your Home