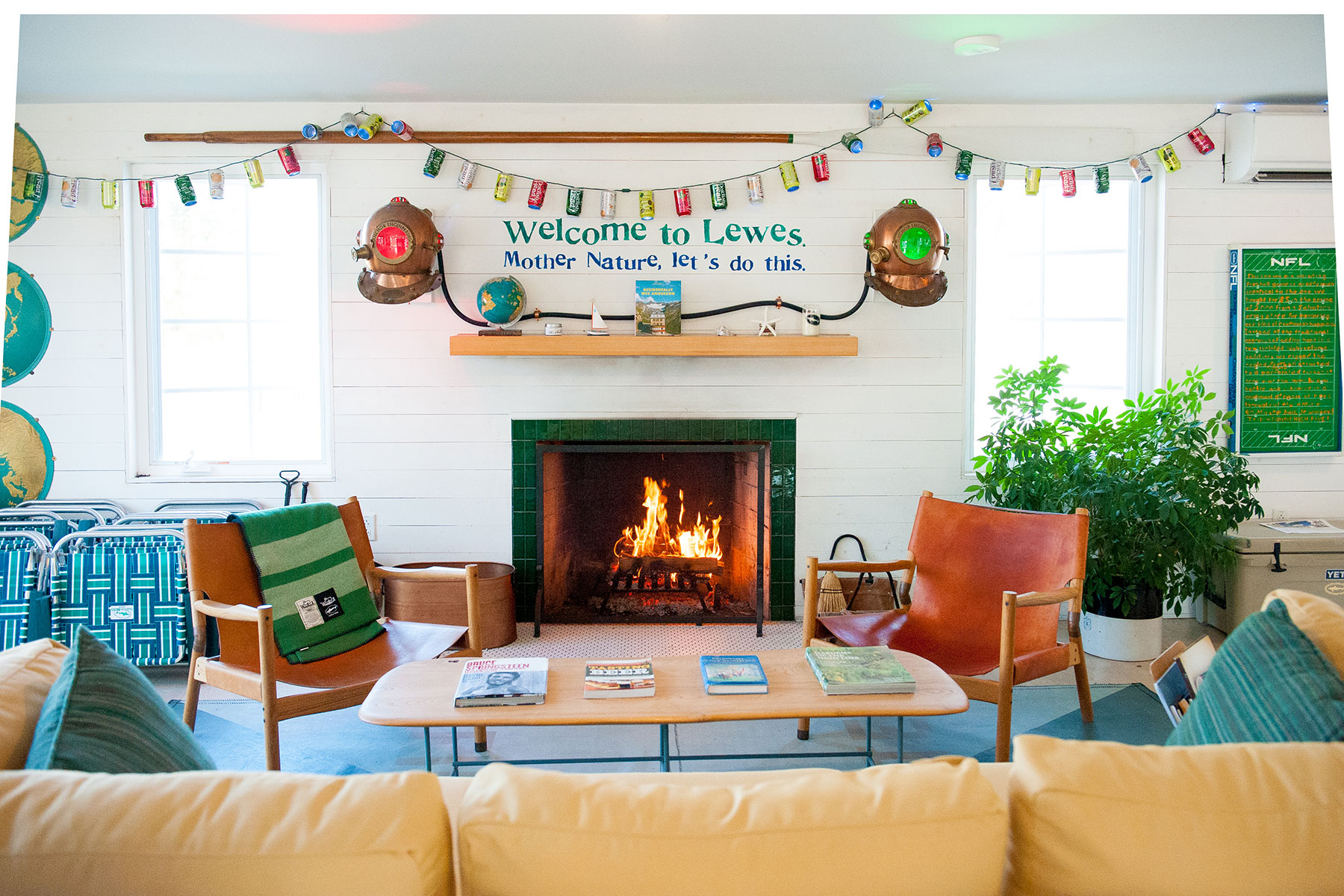 How To Get The Wes Anderson Look With Accidentally Wes Anderson
The founder of 'Accidentally Wes Anderson' on how to replicate the aesthetic in your own home
Wes Anderson is back. His new film, The French Dispatch, has a star-studded ensemble cast including the likes of Bill Murray, Tilda Swinton and Timothée Chalamet. But there's one star that shines brighter than them all. As always, Anderson's leading lady is his charmingly kooky aesthetic. 
A Wes Anderson Exhibition Is Arriving In London
Symmetrical compositions, retro props, pastel-hued, story-book style shots and oddballl characters in cartoonish clothing. The distinct look and feel of Anderson's films is hard to pin down, but it's unmistakable when you see it. All we can say for certain is that his devotion to the ordered and the analogue is oddly soothing, and it's left many people wanting to recreate the look in their own lives.
Enter Wally Koval. After realising that his personal travel bucket list looked like a deleted scenes reel from an Anderson flick, Koval and his wife Amanda started posting these locations on Instagram with #AccidentallyWesAnderson.
That was 2017; since then, the Accidentally Wes Anderson community has exploded. They've got over 1.5 million Instagram followers, partnerships with Hendricks Gin and Sotheby's and a devoted following of fellow travelophiles who help them crowd source idiosyncratic locations. Last year, they even brought out a book of the 200 top 'AWA' spots.
Koval knows that the success of the community is partly down to people looking for interiors inspiration. 'We try to listen to our community and find out what they were doing with our content,' he says. 'Some said they use it for traveling and making adventure lists. Other's use it to create mood boards – things like 'living room moodboard' where they bookmark interesting interiors and facades.'
So as someone who knows more than most about the Wes Anderson aesthetic, we decided to ask Koval for some tips. What is it that gives Wes Anderson films that distinct look? And how do we recreate it in our own homes?
How to get the Wes Anderson Look
'What makes a place 'Wes Anderson' is a very easy and a very difficult question,' says Koval. 'There's a lot that goes into it – an aspect of symmetry, a particular colour palette.'
Any Wes Anderson fan will tell you that colour is important. The general rule seems to be a muted, autumnal palette broken up by sudden bursts of pastel brightness. As for which colours to go for – the more playful and childish, the better. 'I will take a pop of yellow any day of the week. If you show me something with yellow or pink, you have my attention,' says Koval.
Symmetry is also key – thought it's important not to let things become too slavishly ordered, for fear of losing the whimsical touch. 'There's always something a little quirky and unique,' says Koval. 'Maybe it's a pop of colour in a unique space; maybe it's an old rotary phone that is just sitting off to the side. You can't quite put your finger on it but you know it when it's there.'
All Aboard Wes Anderson's British Pullman Express
When it comes to finding this magic element, it helps to look for items with history. 'I find that the majority of pieces that fit the look are the ones that have a story to tell,' says Koval, which is why AWA's recent partnership with antiques experts Sotheby's was a marriage made in heaven. When you're looking for that vintage gramophone or heirloom hat stand, Koval is clear that it's best to shop second hand. 'Whether it's something from Sotheby's that does have a documented lineage, or it's just something that you picked up in a vintage shop but you know has been around for a while, that story makes it more complex,' he says.
For more general inspiration, there's nowhere better than the AWA website. 'We've just done an insane amount of work to curate our website,' says Koval. 'You can search by location and find city guides, or you can search by colour and find all the blue things or all the yellow things.'
The website revamp also allows users to create their own mood boards. 'Now you can make your own lists, we're seeing these new collections pop up. It's really opened up the content and I'm excited to see what our community do with it, whether that's 'Denmark trip 2022' or 'Living room remodel."
But above all, Koval wants us to know that the AWA aesthetic is more than just a look – it's a lifestyle. 'The aesthetic is present in literally every single place in the entire world, whether you see it at first glance or not,' he says. For him, turning your life into a Wes Anderson movie is as much about switching off autopilot and paying attention to what's around you as it is finding that perfect pop of yellow. This is why every AWA post comes accompanied with a fascinating story or history from the location pictured – to help us see the everyday in a wonderful new light.
'You can find these places and stories literally anywhere,' says Koval. 'Maybe it's on your walk to work, maybe it's in your back yard. If you open your eyes and ask a few questions, you'll be very interested about what you uncover.' So who knows – maybe you've got the ultimate Wes Anderson bathroom already. You just need to take a closer look.
The French Dispatch is out now, and Accidentally Wes Anderson, The Book is available to buy. 
Featured Image: Photo: Accidentally Wes Anderson, The Book
Read More:
The Essential Interior Design Books