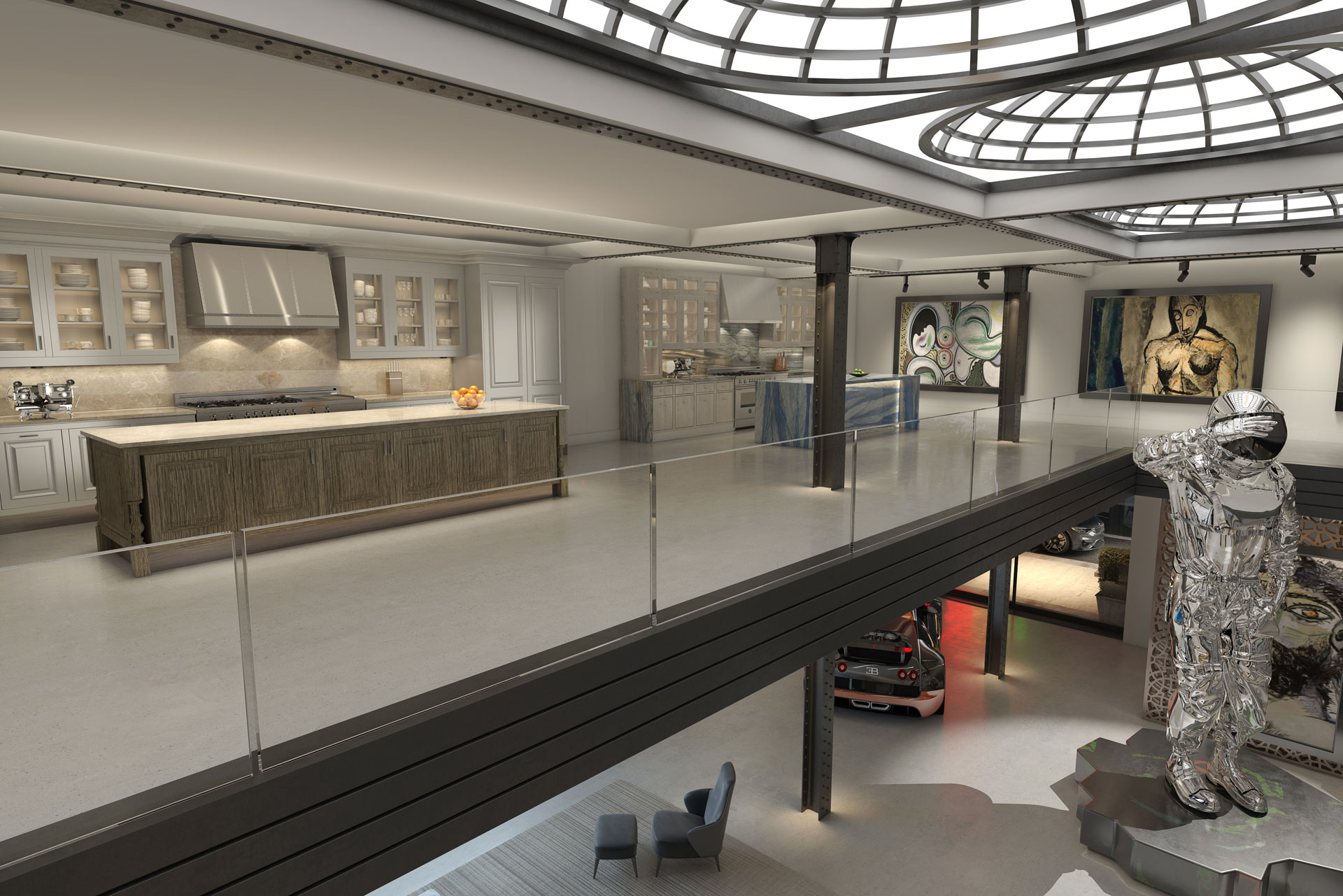 These Kitchen Images Will Inspire Your Lockdown Home Makeover
---
Lockdown has allowed many of us to spend a lot more time in the kitchen recently. Baking and posting your fresh-from-the-oven banana bread on Instagram now seems to be a new national past-time, that is if you can find flour. But is your kitchen just as Instagrammable? If you've been lacking some kitchen (or indeed general interiors) inspiration and want some fresh ideas about how to transform your space, we may have just found you some.
These Kitchen Images Will Inspire Your Lockdown Home Makeover
Smallbone of Devizes is opening a brand new 15,000 sq/ft showroom this summer at Brompton Gate in the heart of Knightsbridge to showcase its highly technical kitchen designs, and plenty more besides. You'll be able to – safely through its 'by appointment' only concept – have full access to the space, enjoy a drink at the ground floor bar, and meet their experts to discuss your bespoke project – and of course, raising your banana bread game.
Smallbone's exciting new multi-sensory retail concept space at Brompton Gate has been designed to offer time and space in abundance for clients in search of distinguished craftsmanship. On the ground floor, set among Samsung's high-tech display and a curated selection of contemporary art, you'll find Smallbone's latest offering: the Icarus collection, which pays homage to human ingenuity and ambition with exquisite natural materials and coherency of concept.
With parabolic curves inspired by the wings of the mythical Icarus, crafted in the legend by his father Daedalus, the collection is crafted in a handsome grey cerused oak with a white bronze treatment. Comprising kitchen islands and standing furniture, hidden rebate handles bring ergonomic ease to the elegant curved doors.
Hospitality is at the heart of Brompton Gate, with a handsome ground floor bar for coffee, wine, champagne and spirits – and a dedicated Omakase experience on the floor above for private events.
Smallbone has chosen to work with a selection of contemporary brands to showcase at Brompton Gate, including Samsung, Senso and McQueens Flowers. Guests will be able to experience Samsung's immersive cinematic six-metre-wide screen, 'The Wall', while Senso's innovative recyclable natural flooring features in various finishes throughout. Beautiful floral arrangements by McQueens Flowers, world class contemporary art and the great hospitality will only add to the experience.
For further opening information visit smallbone.co.uk
READ MORE:
Emma Sims-Hilditch on Creating Synergy Between Country and Town Houses / Making the Most of Small Kitchens