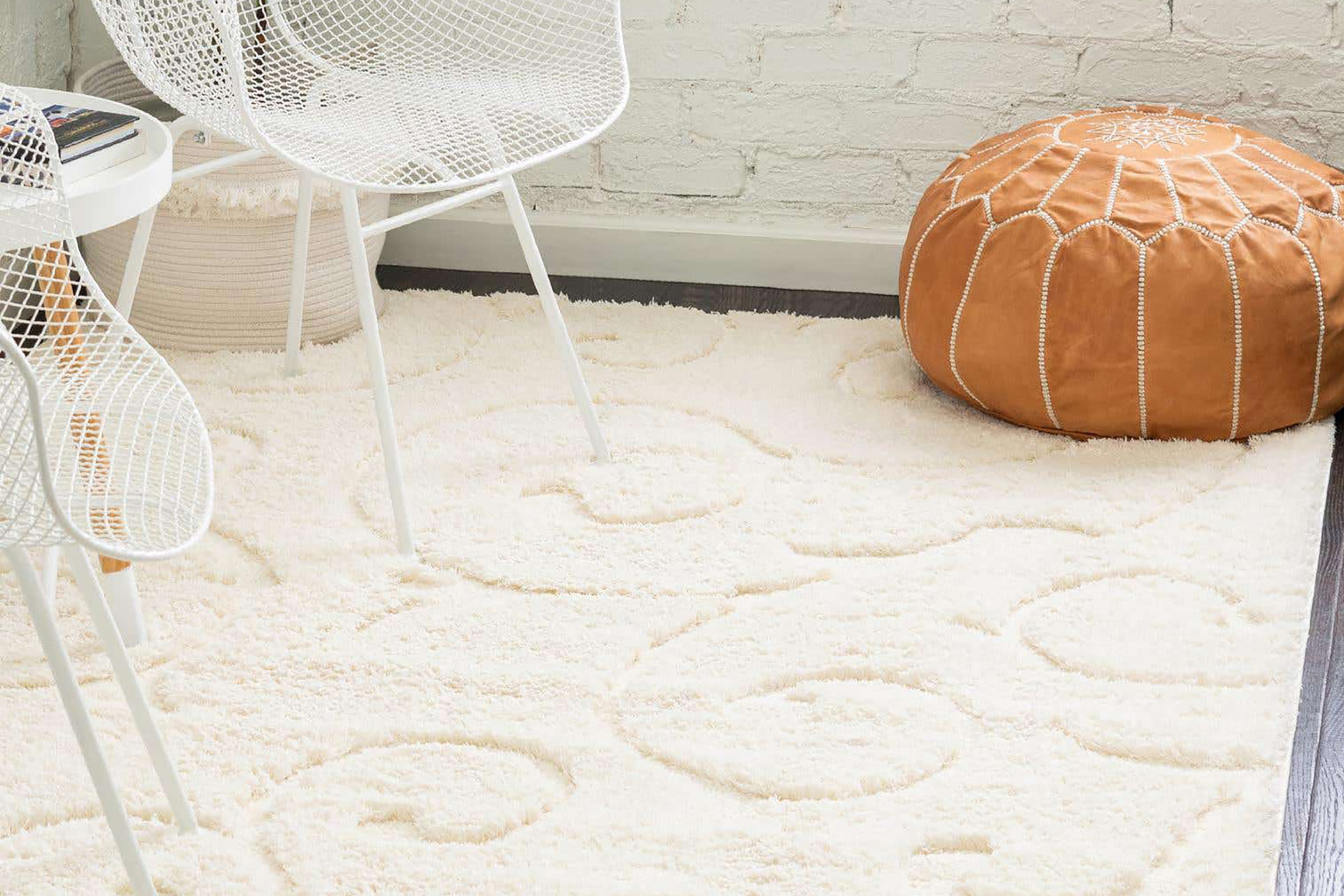 Shop the Trend: Tufting
---
The lockdown hobby that became an internet craze
From cushions and wall hangings to mirrors and rugs, tufting is making the rounds on Instagram and dominating our Pinterest boards. But what is it – and where does it fit in our homes?
The Best British Interior Design Collaborations
Interiors Trend: Tufting
As we found out time after time in 2020, the most unexpected of things could become a reality. Lockdown showed that we could all get creative with a little free time, with hobbies coming and going in the span of a few weeks – gardening, chess (we blame Netflix for this one), long hikes and banana bread baking all became mainstream obsessions.
But one quiet trend found fame amongst interiors enthusiasts online: tufting. A textile method for rug-making that was last popular in the 1960s, tufting got its second wind when creatives – bored of lockdown life – took to throwback artisanal crafts and posted their creations on Instagram and TikTok.
Soon enough, fuzzy homeware began to dominate our feeds, from soft rugs and cosy cushions to funky wall hangings and mirror frames. Artists, armed with tufting guns and wool, became responsible for reviving the appeal of handcrafted objects in the home. And the fluffier the better.
Tufted homeware can range in aesthetic from relaxed boho chic and minimalist classics to fun explosions of colour in any shape and size. The handmade quality of a tufted object means that small businesses have thrived with the trend, taking their wares directly from their workshop to the market.
Like the sound of tufted homeware? Take on the challenge at home and get tufting, or check out our guide below on where to shop this interiors trend.
Our Tufting Picks
Featured image: Getty Images
READ MORE