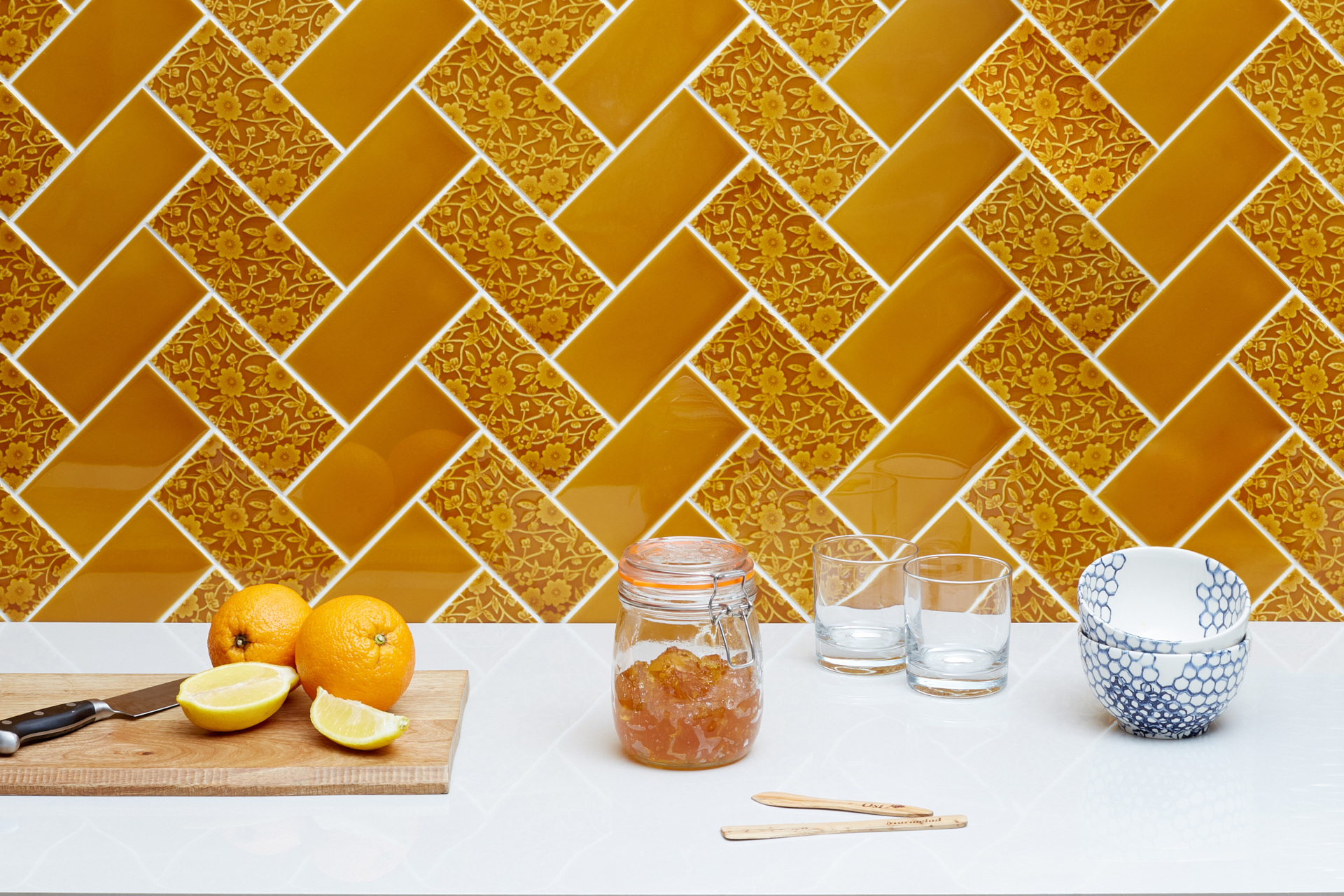 Interiors Trend: Victoriana
---
Colour and pattern take pride of place here
Step back in time with the latest interiors trend, Victoriana, which sees a revival of all things ornate and maximalist.
Expect a Hellenistic Revival for 2022 Interiors
Interiors Trend: Victoriana
Minimalism is all good and fun, but 2022 promises a resurgence of all things loud and decorative. One of the trends leading the pack in the interiors landscape is Victoriana: an appreciation for all things Victorian in style. Heralding from the early to mid nineteenth century, the Victorian style is often characterised by 'the grand excess of ornament'. Think William Morris, the Arts and Crafts movement, Anglo-Japanese collaborations and Art Nouveau.
Victoriana will suit those with an eclectic taste, as it brings together an abundance of stylistic ideas and aesthetics. So, where to start? With ornamentation and entertainment so central to the Victoriana movement, ceramics – in particular tiling and tableware – seem an ideal starting point for those wanting to look the part.
Speaking on the growing popularity of Victoriana, Adrian Blundell, Production Director at Craven Dunnill Jackfield, commented: 'Victorian tiles are increasingly being used as decorative pieces of art in the home. Be it your kitchen, bathroom, hallway or even on the stairs, using tiles within any scheme shows off their beautiful textures and patterns while at once uplifting a space. Mixed media including combinations of ceramic and stone are becoming increasingly popular to create contemporary inspired geometric layouts.
'Utterly durable and long lasting, Victorian-style encaustic tiles are completely timeless and promise to stand the test of time. Typically seen in historic locations, they are now being discovered and preserved within residential homes. For practical reasons, encaustic tiles are easy to clean and stylistically, they are the perfect way to incorporate pattern and colour into a scheme.'
Design and Development Manager at Burleigh, Alison Howell, added: 'Our Regal Peacock collection effortlessly brings a touch of Victoriana to any home, with the striking oriental bird motif an archetype of the period. Our ware is decorated in the same way now as it was in the 19th century, using our unique tissue transfer process, imbuing the pieces with a distinctive tonal quality unmatched by other methods.'
The bigger the better, it seems. Intricate detailing and flamboyant design reign supreme in the case of the Victorian aesthetic – from cups and tiles to cushions and curtains. Still stuck for choice? Try these Victoriana-inspired pieces…
Our Victoriana Picks