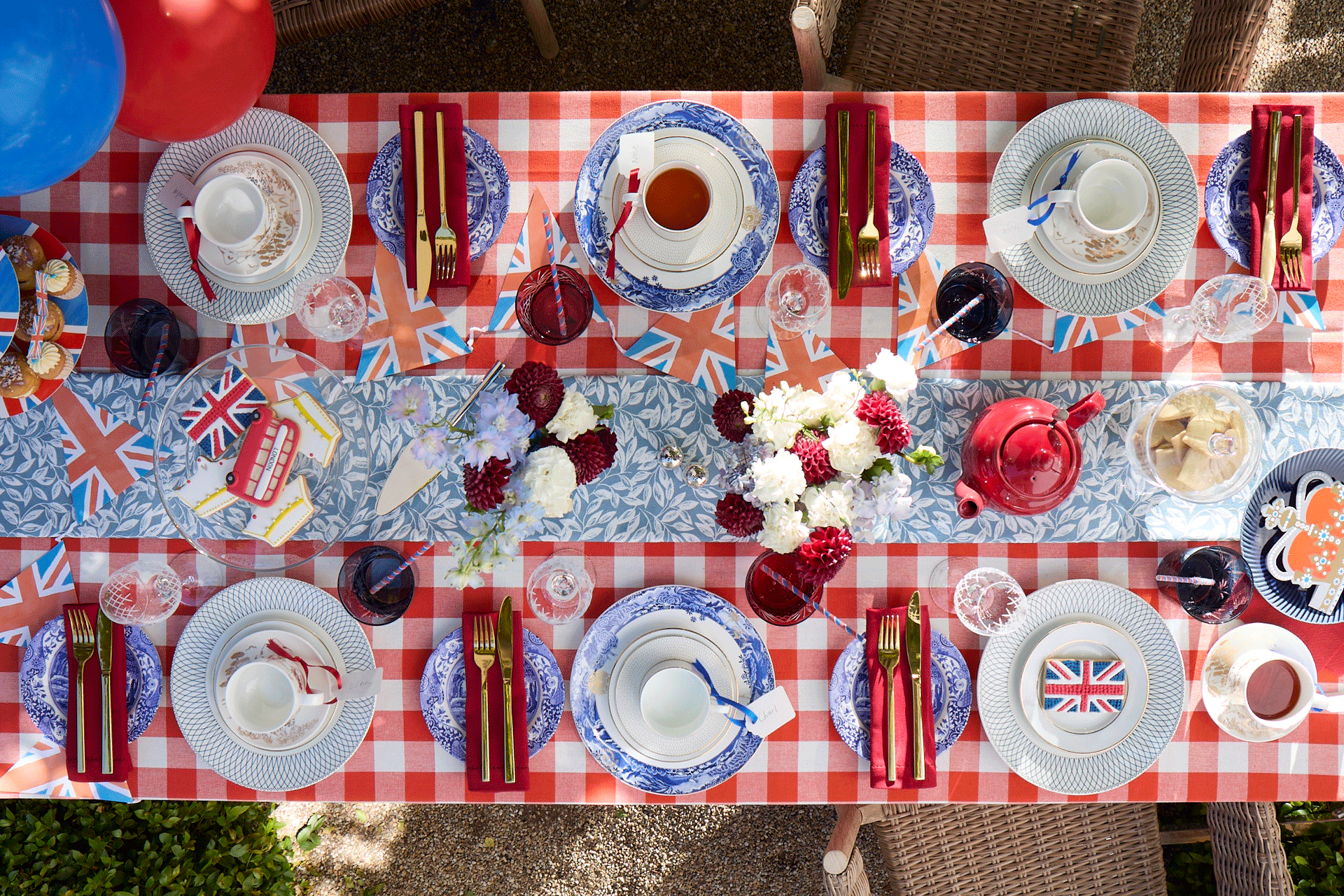 Luxury Jubilee Decor & Tablescaping Ideas for Your Street Party
---
Consider your Platinum Jubilee decor ideas, sorted.
On the Bank Holiday weekend (Friday 3 June, for your diaries), we'll be celebrating with The Platinum Jubilee Street Party, and that means nailing the Jubilee decor. First you'll need get the nitty-gritty out of the way (you can apply to host your own street party here on the Platinum Jubilee website), and then comes the fun part: decoration.
Your Ultimate Guide to Jubilee Decor & Tablescaping
Things to consider before you're drawn to the aesthetics are the logistics. You'll find a plethora of Tressel table options on Gumtree or eBay at a fraction of the price if your guest numbers are spilling off the page. Once that's nailed this year, we're thinking Jubilee decor should bring the old and new, not only is this an apt nod to the occasion of celebrating the Queen's reign, but it also is a good way to swerve single-use decor that can verge on the wasteful.
You can do this by trawling through eBay for the ultimate kitschy memorabilia platter, or perhaps head to a car boot sale or vintage bric-a-brac to uncover some so-bad-it's-good treasures. You'll be able to find plenty of recyclable options now for paper plates and cups. Plus there's also the bunting to think about. Have a look on Etsy, and you'll see loads of options that are made from cotton fabric (as opposed to single-use plastic).
Bougie Jubilee Decor & Tablescaping Must-Haves