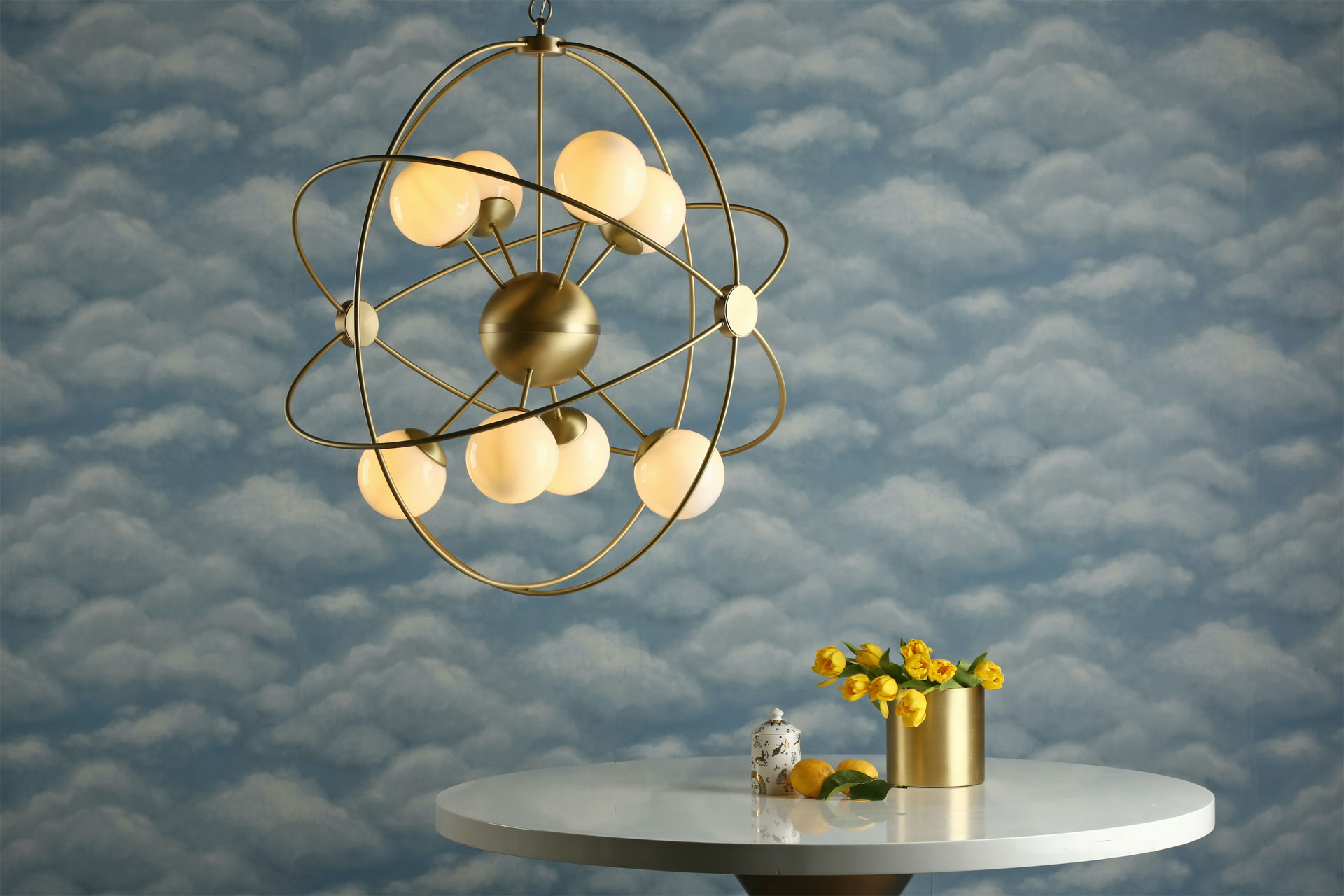 Let There Be Light: Feature Ceiling Lights To Brighten Your Day
---
We promise an illuminating read...
We ask the interiors experts at Adeko & Co. about the importance of lighting your room right – and share our C&TH picks of the ceiling lights which make a statement. 
Enter your home, switches firmly off. 
First, there was darkness. And then these fabulous homeware brands said, 'let there be light', and there was light. And we saw that the light was good. 
Sign up to the House Guest newsletter for interiors inspiration straight to your inbox every month.
The right lighting fixture holds surprising – and not to be underestimated – power. Certainly, if you've ever entered a room, seen the overheads and promptly developed a migraine, you might recognise that not all lighting is created equally. Lighting is the difference between the room that compels you, sets an atmosphere and a tone for a space. It demarcates the room that is built for focusing (the home office in which to navigate those important work calls) from that intended as a sanctuary (the personal library, set up for lounging with dog eared paperbacks and half-drunk cups of tea). A well-chosen fixture can invite you to feel a certain way about the chamber it brings to light. 
It's called mood lighting for a reason, after all. 
In fact, it's so important according to interior designers. Tolù Adẹ̀kọ́, founder of ​​Adẹ̀kọ́ & Co., says that 'it's impossible to appreciate a good interior without good lighting to bring it to life.' 
In particular, Tolù loves feature lighting: 'feature lighting is perfect for embellishing a room: fixtures such as decorative pendant lights add visual interest and centre the space,' he says, 'and when we pick ceiling lights at ​​Adẹ̀kọ́ & Co., we look for the unexpected – in order to heighten the mood and create drama.'
'In 2023, we're favouring fusions of metal finishes and textures, with blown glass, crystals and alabasters to enhance ambiance.'
Bright Idea: Our Pick Of Feature Ceiling Lights