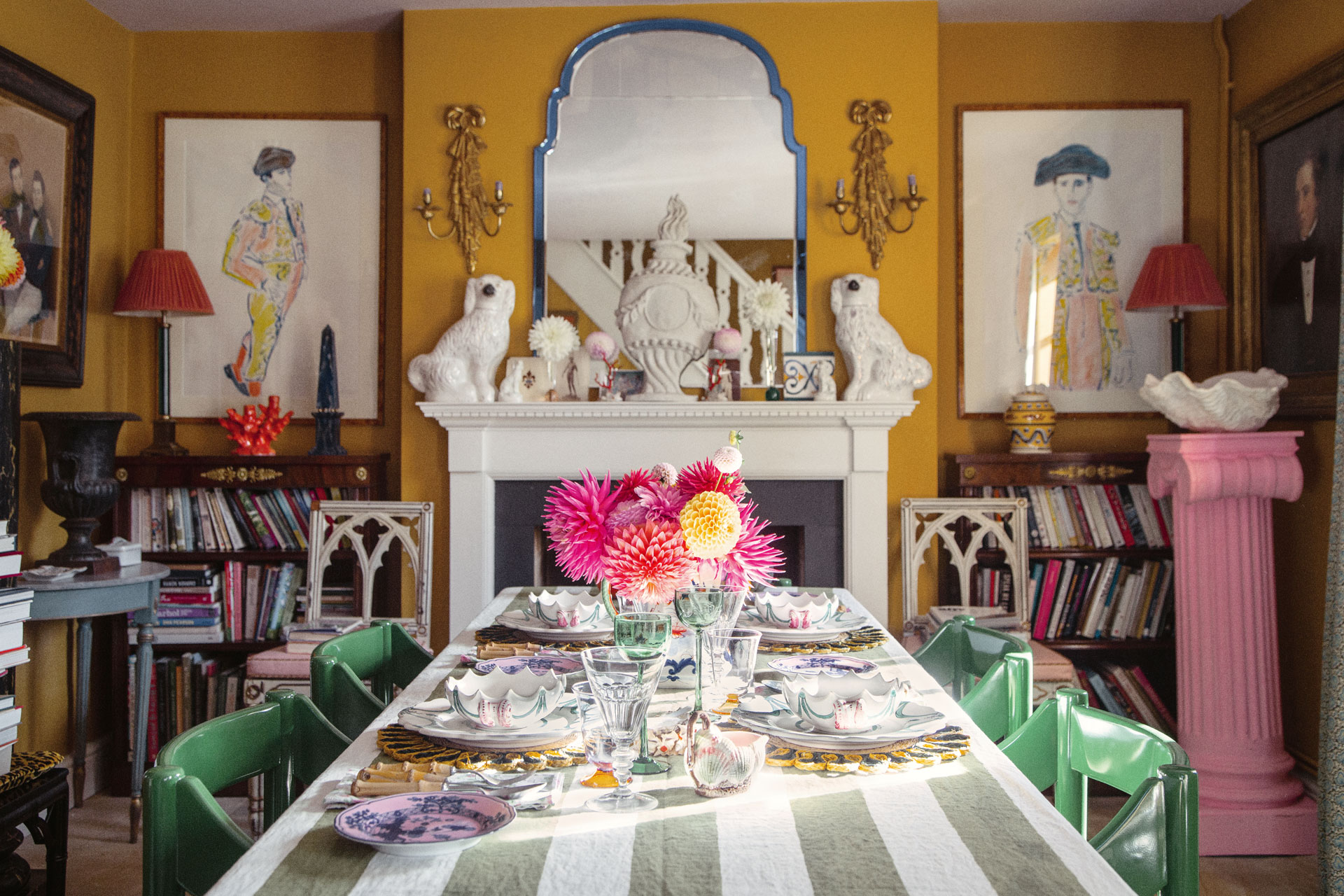 A Kind Of Magic: Here's a Sneak Peak of Luke Edward Hall's New Book
---
Your Next Coffee Table Book You'll Actually Read
Dropping this November, leaf through the whimsical, colourful world of Luke Edward Hall in his new book, A Kind of Magic. 
Luke Edward Hall's book A Kind of Magic is a Love Letter to Creativity
If you like any of the following: Call Me By Your Name, Cecil Beaton, 1980s pop songs, The Bloomsbury Group, Dahlia flowers, and maybe a Neoclassical bust or a jaunty Gothic Revival piece or two: consider A Kind of Magic your next essential coffee table book (one that you'll actually read again and again not just display).
Creative polymath, Luke Edward Hall (he's a designer, writer, and artist), in this new monograph takes around his London home, Cotswolds bolthole and studio.
Prolific, and with an utterly distinct sense of style that's constantly getting emulated in the art and interiors world, Luke Edward Hall's aesthetic vision comes from magpie-ing all sorts of eras, concepts, books, and folk stories, and contemporary clutter that works in a beautifully chaotic and whimsical way. Somehow it only looks chic when Luke Edward Hall does it.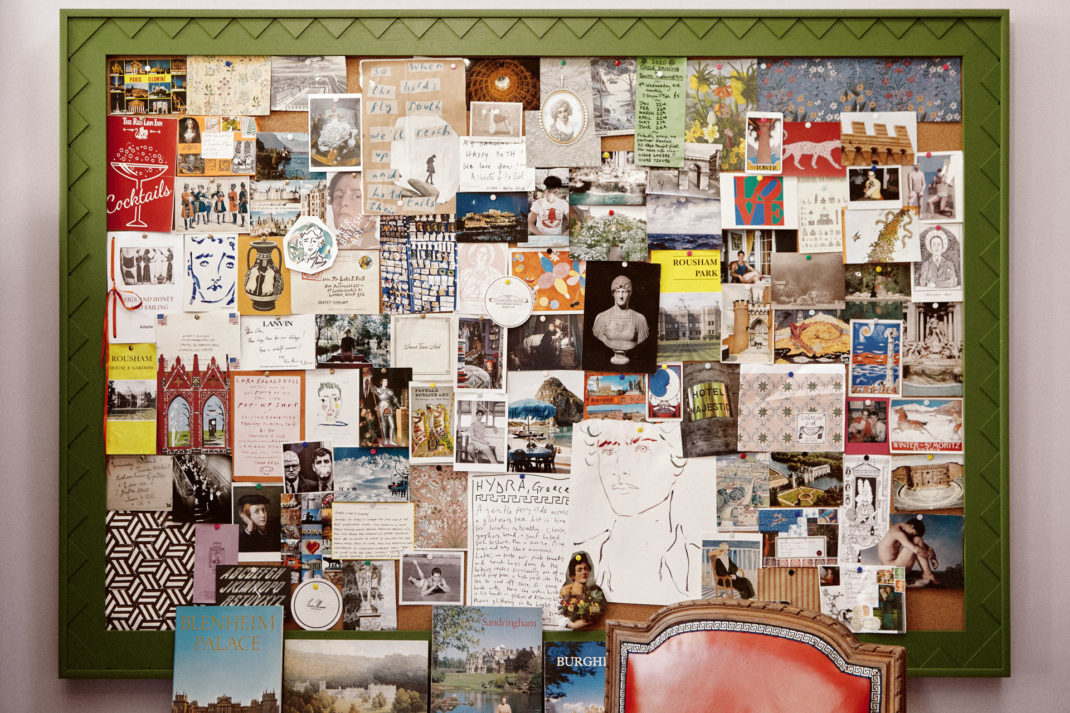 Luke Edward Hall gives us mood board envy. Image: Vendome
It's kaleidoscopic, chaotic, cornucopia of myths, and folk stories that creates this covetable sense of style that A Kind of Magic let's us into.
The book itself is divided into three sections: Country, Town, and Studio, where we get a bit more insight into how Luke takes in these influences and the processes of his creativity and art.
The book, A Kind of Magic also has a scattering of his distinctive sketches, portraits, and typography that's pulled together with short essays of this loves: his flowers, gardening, cooking, to fashion.
It takes you through nostalgia, a hazy historical dream like past, plus all sorts of inspiring tips for budding artists, creatives, and interior designers.
You can get a signed copy of A Kind of Magic: The Kaleidoscopic World of Luke Edward Hall, at Vendome Press, here. 
Signed by Luke Edward Hall. Photography by Billal Taright. Foreword by Nicky Haslam. Courtesy of Vendome Press. 
SEE MORE