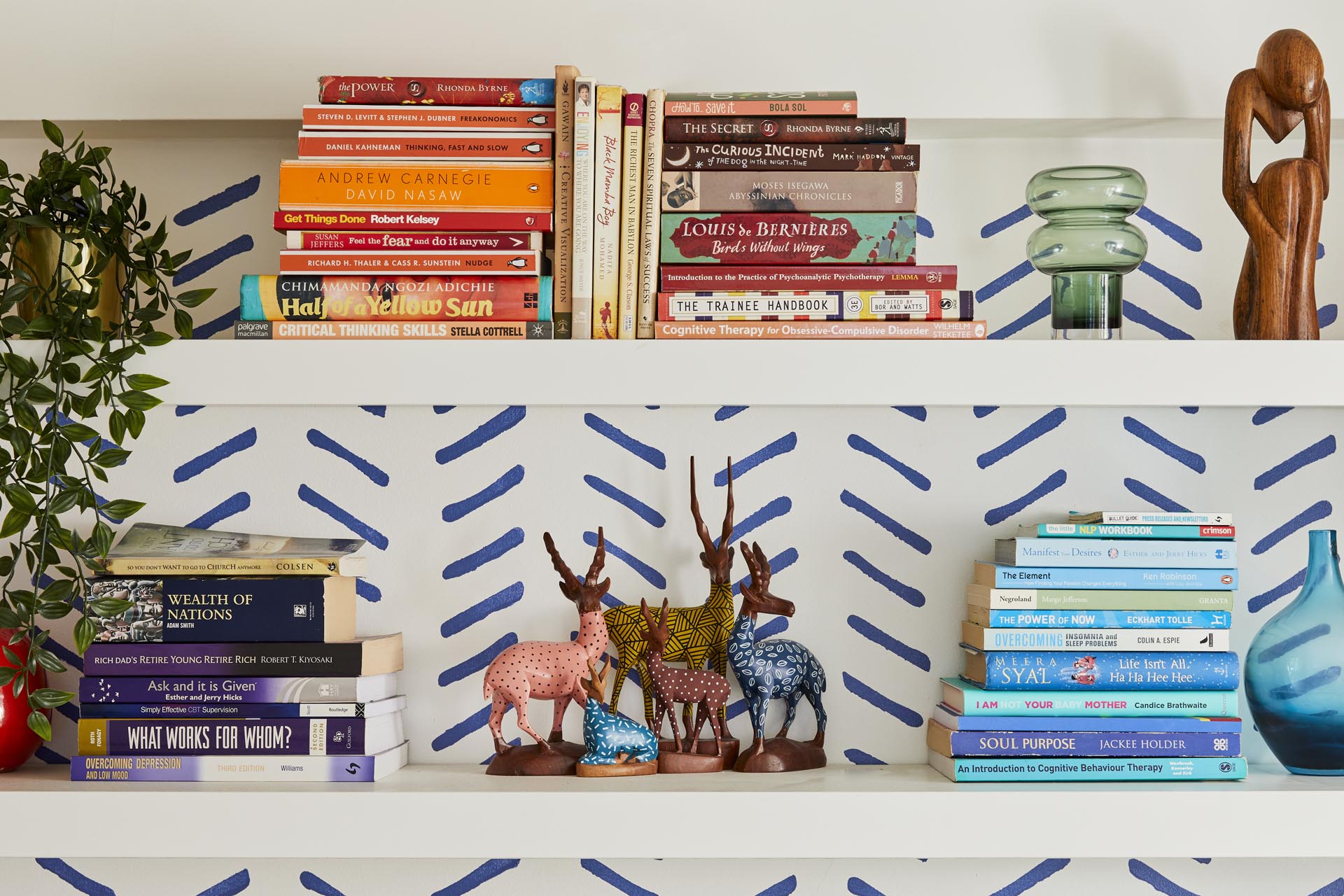 At Home With… Natalie Manima
---
Step inside the north London home of Natalie Manima, founder of Bespoke Binny
Natalie Manima's vibrant north London home is a canvas for the pieces she creates for Bespoke Binny; a collection of cushions, throws, lampshades and accessories inspired by African prints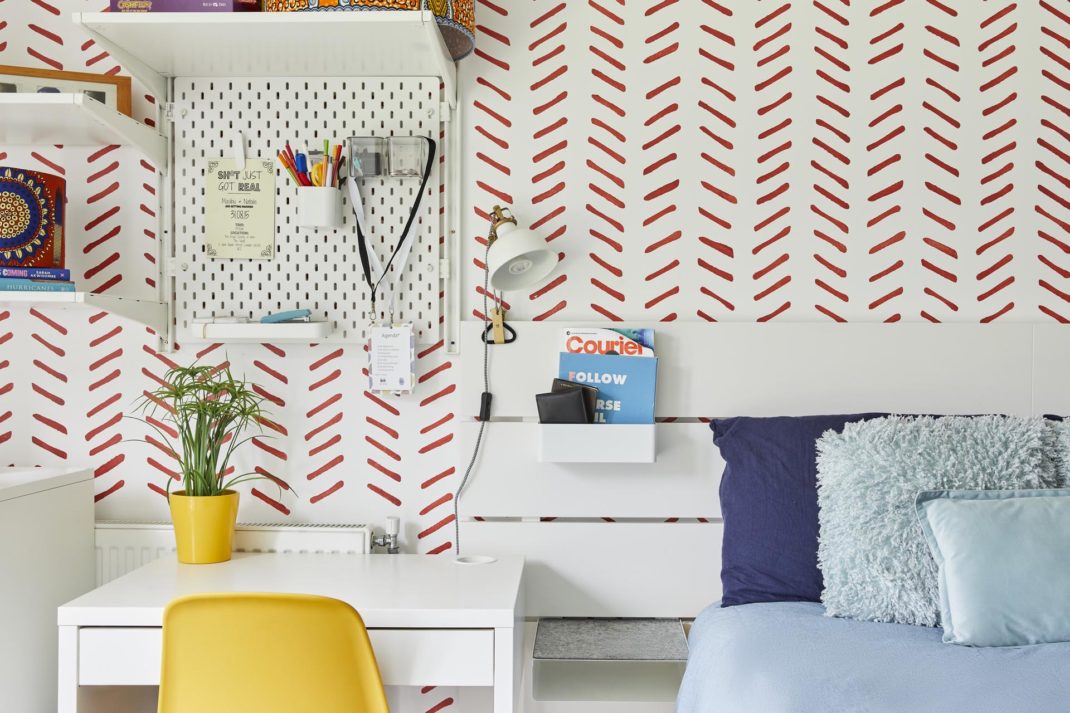 At Home With Natalie Manima
What's the story behind your home?
My home is a two-bedroom flat in north London. My husband and I bought it two years ago, our motivation for buying was how close it is to friends and family. We live in an area that we thought we might be priced out of, so were really pleased to find something in budget that didn't need anything more than a cosmetic makeover.
What was your inspiration for the design?
My vision for the decor was to incorporate colourful and African elements into each room, while retaining a contemporary feel and not becoming too overloaded with pattern and colour.
What's your favourite room in your house and why?
I think my favourite room is my daughter's room. It's so cosy and cool, I would have loved to have a bedroom like hers when I was little.
Sign Up to The C&TH Interiors Newsletter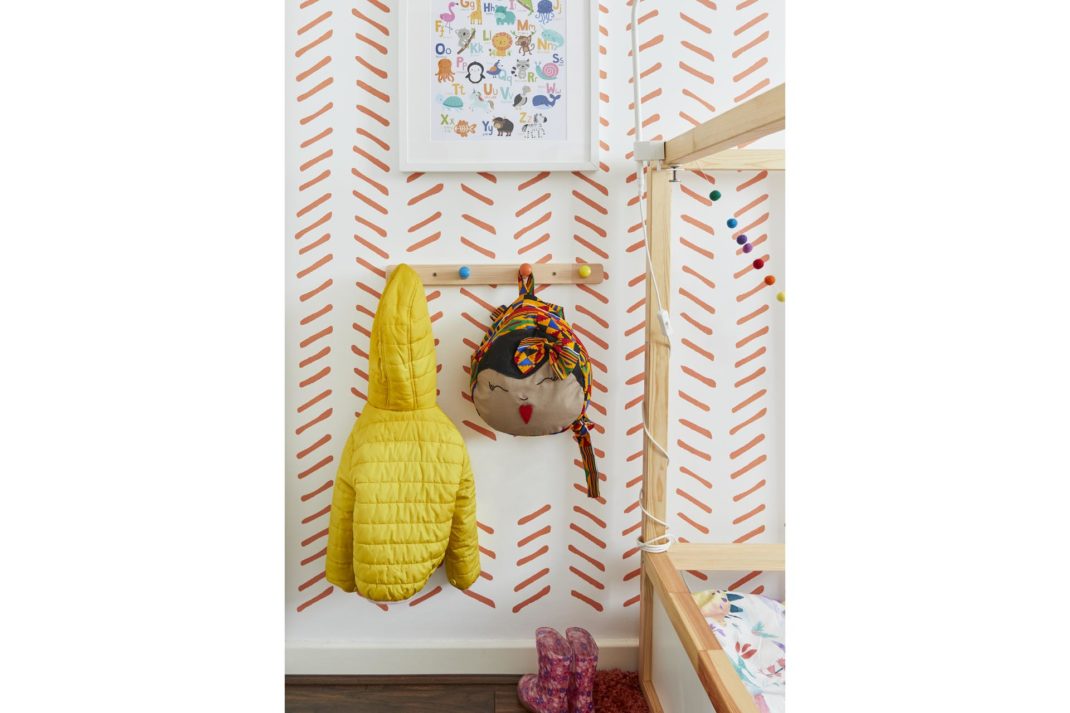 Does your house in any way reflect your business?
Absolutely. Just like my business, my home is a real reflection of my style. I also use my own pieces in my home, there's a signature lampshade in every room, and my cushions have found their way into my living room. I also have Binny Bespoke oven gloves in the kitchen.
What's your best view?
In London we don't have a spectacular view from any of our rooms! But I do live on a slight hill, and the view looking down from my living room when it's a lovely day is quite pretty.
What's your signature dish – can you share the recipe with us?
I would say signature dish is mac and cheese! But I can't share the recipe, it's family secret. My grandmother was a chef, she taught us all well!
Bespoke Binny's Natalie Manima on Starting a Homewares Brand in Lockdown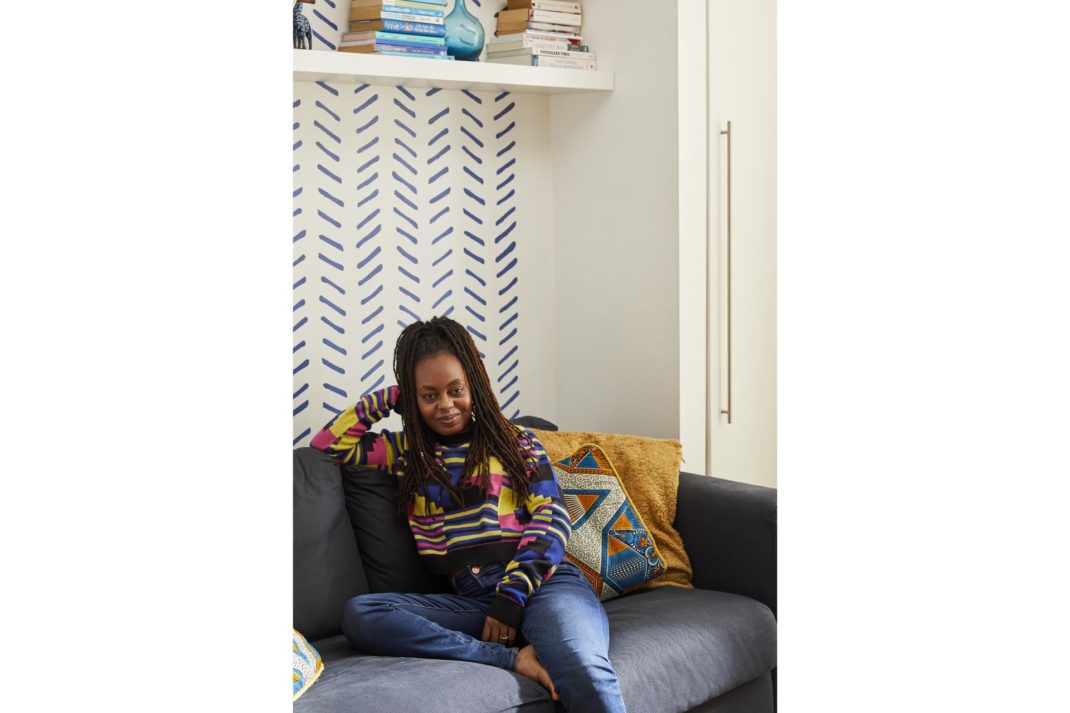 Share your top books with us if you were to start a book club – and why:
At the top of the list would be the Harry Potter series. I read my first Harry Potter book when I was about 10, before JK Rowling was a household name and fell in love with them. I love imaginative books which transport you
The Alchemist, by Paulo Coelho – a very thought provoking book
The Girl with The Louding Voice, by Abi Dare – this has such a range and mix of emotions. It's funny, heart wrenching and everything in between
Share your must-see TV and movie list
House of Cards, Frankie and Grace, Line of Duty, Limitless and The African Doctor.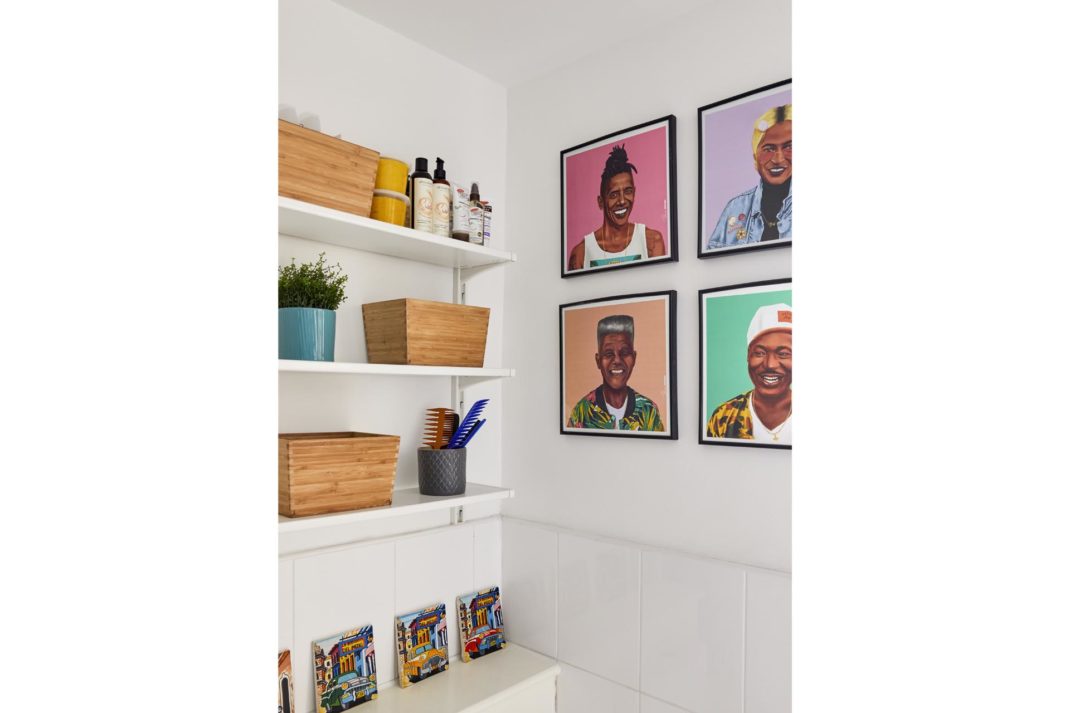 Describe your office space – is it at home?
My office space it pretty practical,  but does have a few intentional items in it that I use for inspiration. For me the most important thing in a working space is making sure things flow and are laid out in a way to make tasks easier. I love having artwork or other things around to inspire me.
What's the first thing you do when you get up in the morning?
If I manage to wake up before my daughter, I start my day with a morning meditation and herbal tea. That puts me in a calm space, ready to handle anything that the day will throw my way.
And how do you love to spend your evenings?
Usually, finishing up any tasks I didn't manage to do during the day. If I have too many tasks stacking up, it impacts my anxiety levels and sleep so I try to get one or two things out of the way in the evenings. Then I'll get stuck into whatever film or series I'm into that week.
11 Beautiful Botanical Wallpapers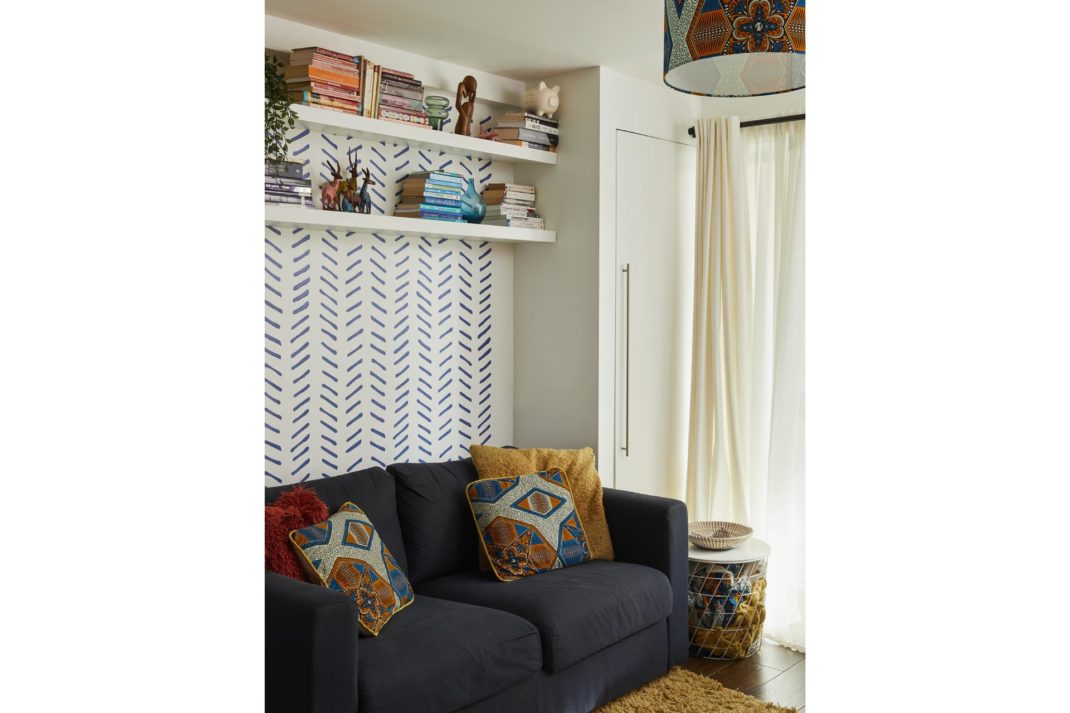 If you were to throw a party at home, what are the key ingredients to make it go with a swing?
In all honesty – the chances of me throwing a party at home are minimal! I am a classic introvert.
What gadget could you not live without in your home?
Without question, the dishwasher.
How's your garden behaving at the moment?
As I live in a flat, we don't have a garden – but it's probably for the best as I'm a notorious house plant killer!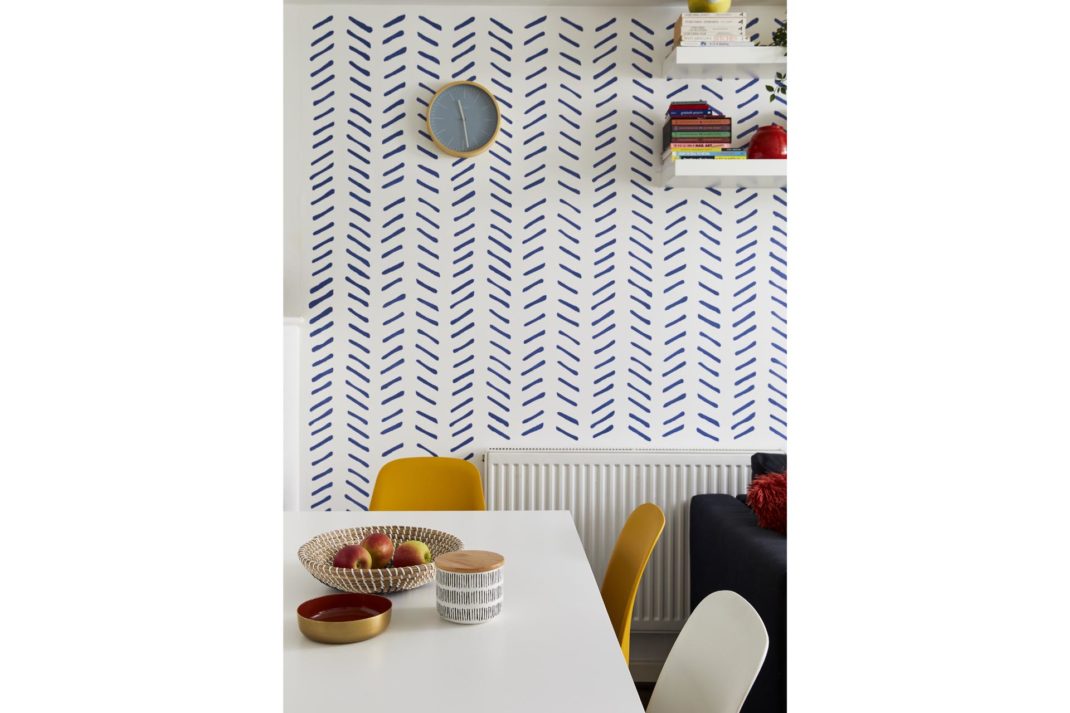 Has lockdown made your reassess your work and home life balance – if so, how?
It's definitely made my think about the importance of having a separate workspace, even if it's just another compartment of your living room or bedroom. For very legitimate reasons we all had to let some boundaries go over the course of the pandemic. But having some ways, even small ones, of separating out work and home life are very important.
What makes a house a home?
Personal touches, memories, items that reflect the personalities and interests of those that live there, and cosines over picture-perfect polish.
READ MORE
The 50 Best Interior Designers / Easy Ways to Brighten Up Your Home / The Guide to Sustainable Interior Design