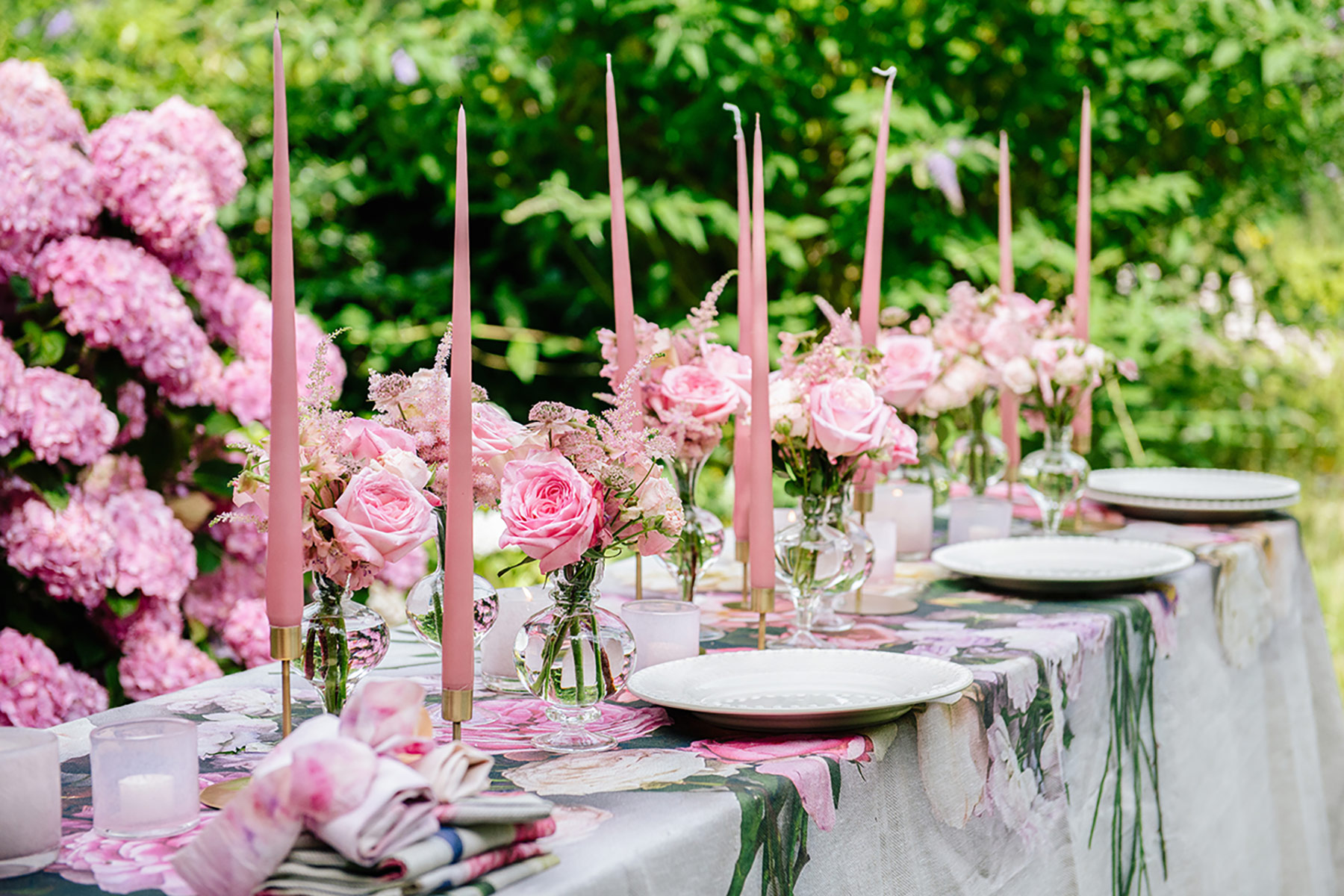 Nikki Tibbles' Guide To Celebrating Garden Day
Florist Nikki Tibbles on tablescaping, flower arrangements and colour schemes
It's Garden Day on 9 May – what better excuse to celebrate our lockdown salvation (if we were lucky enough to have one) by throwing a party. Here florist Nikki Tibbles shares her top tips for making your table sing. 
While we rejoice in the world slowly opening up again and being able to see our loved ones, you may be booking every restaurant possible. However, if you're like me and have enjoyed those lingering garden lunches and like entertaining friends at home (come 17 May), you may plan to continue. Over the last year I've taken more care than ever to ensure a beautiful table for my guests (when allowed) to make home dining just as special as going out. Here are my go-to tips for creating a charming table for any occasion.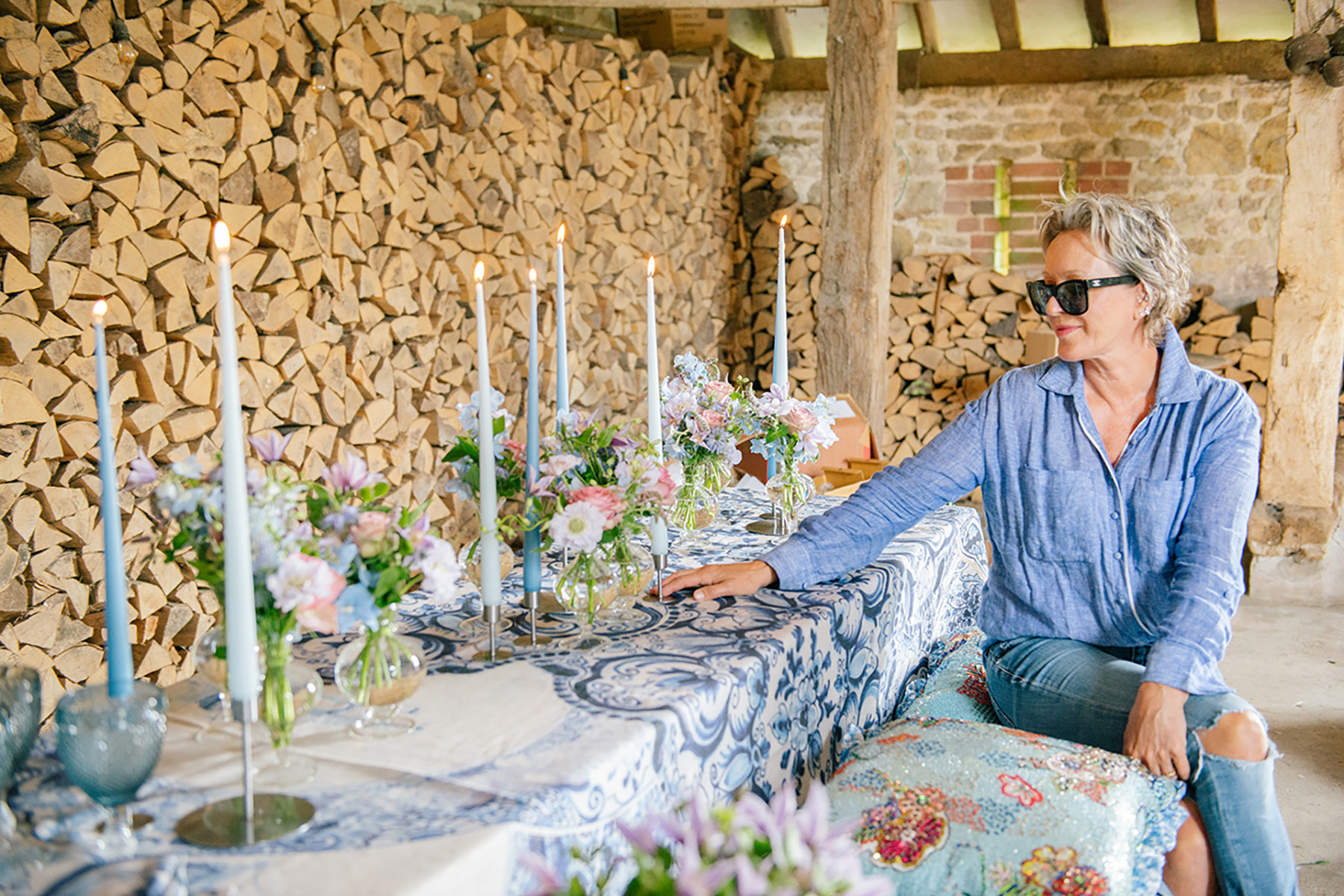 Choose a colour scheme to set the mood
Pinks are always a crowd pleaser and work well for alfresco dining. The variety of flowers that come in a beautiful tonal shade help build your table and are easily accessible from the flower market and our florists. You can start scaping from light to dark down the centre or mix and match for a more relaxed look. Bright florals create a fun and playful atmosphere, whilst darker more sumptuous tones are better suited to evening entertaining.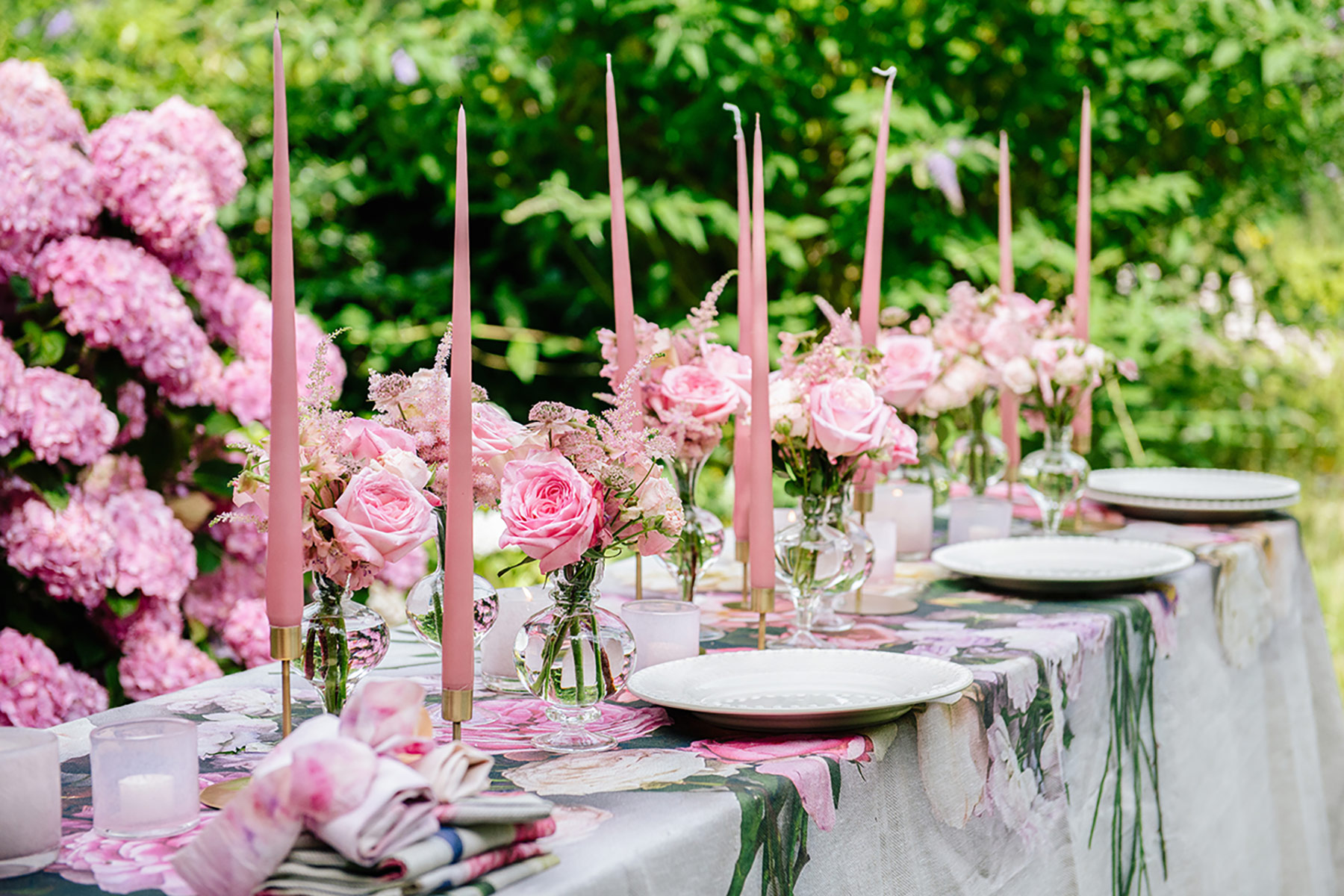 Make sure the flower is the right proportion to the vase
Big flower – big vase. Small flower – small vase. Whether you're going for a centrepiece or many small posy arrangements, make sure you have suitable vases for both. I love a variety of posies along a table, and they are perfect to have around the house post entertaining. Wild at Heart have many posy options in delicate glass bud vases which take the stress out of decorating if you're short on time, you can then reuse the beautiful glassware for your next table.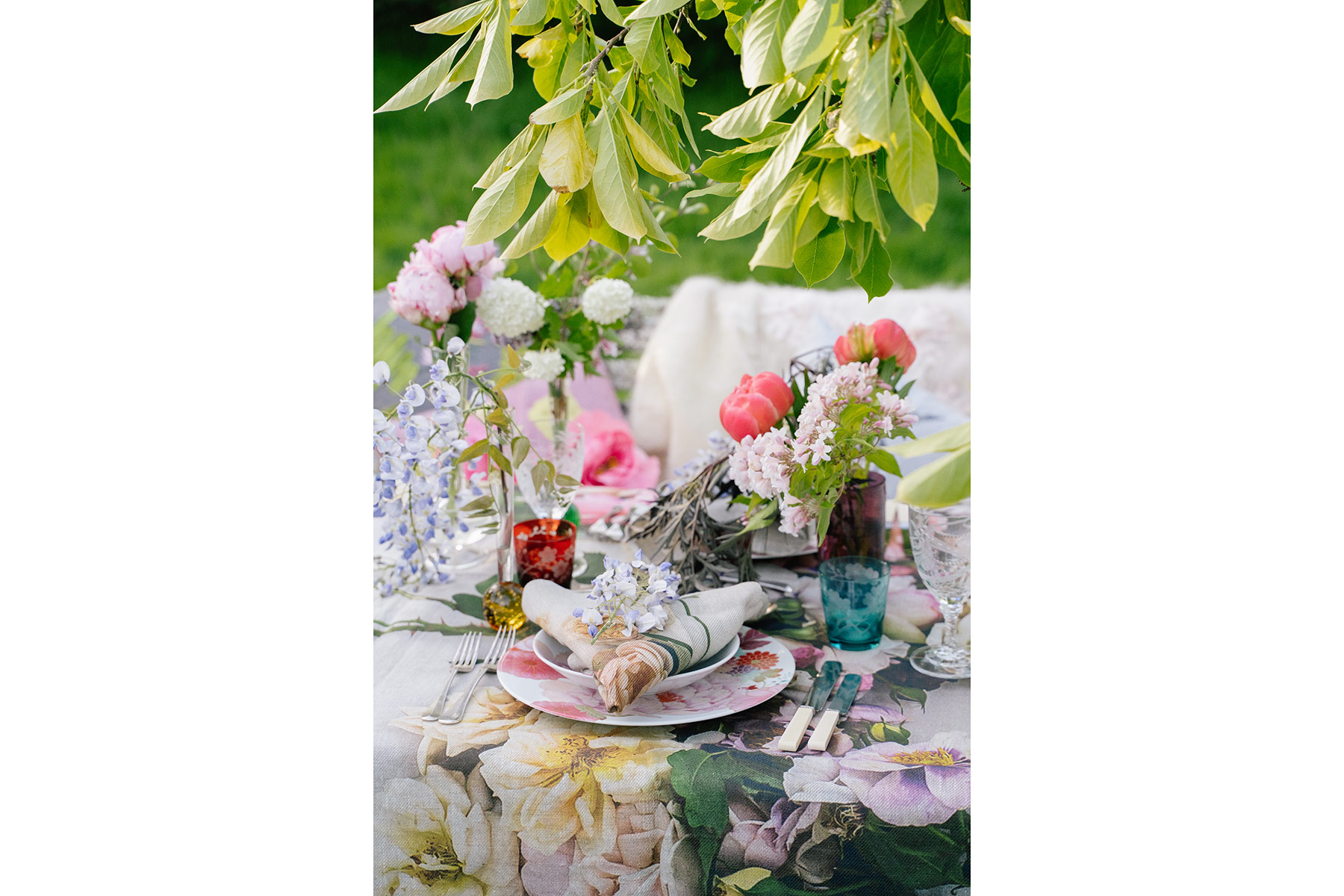 Think about scent
Use your flower arrangements to scent the table. I love the use of sweet peas and roses for something a little extra. Picking up the pretty scents in the breeze is a lovely moment on a balmy summers evening in the garden.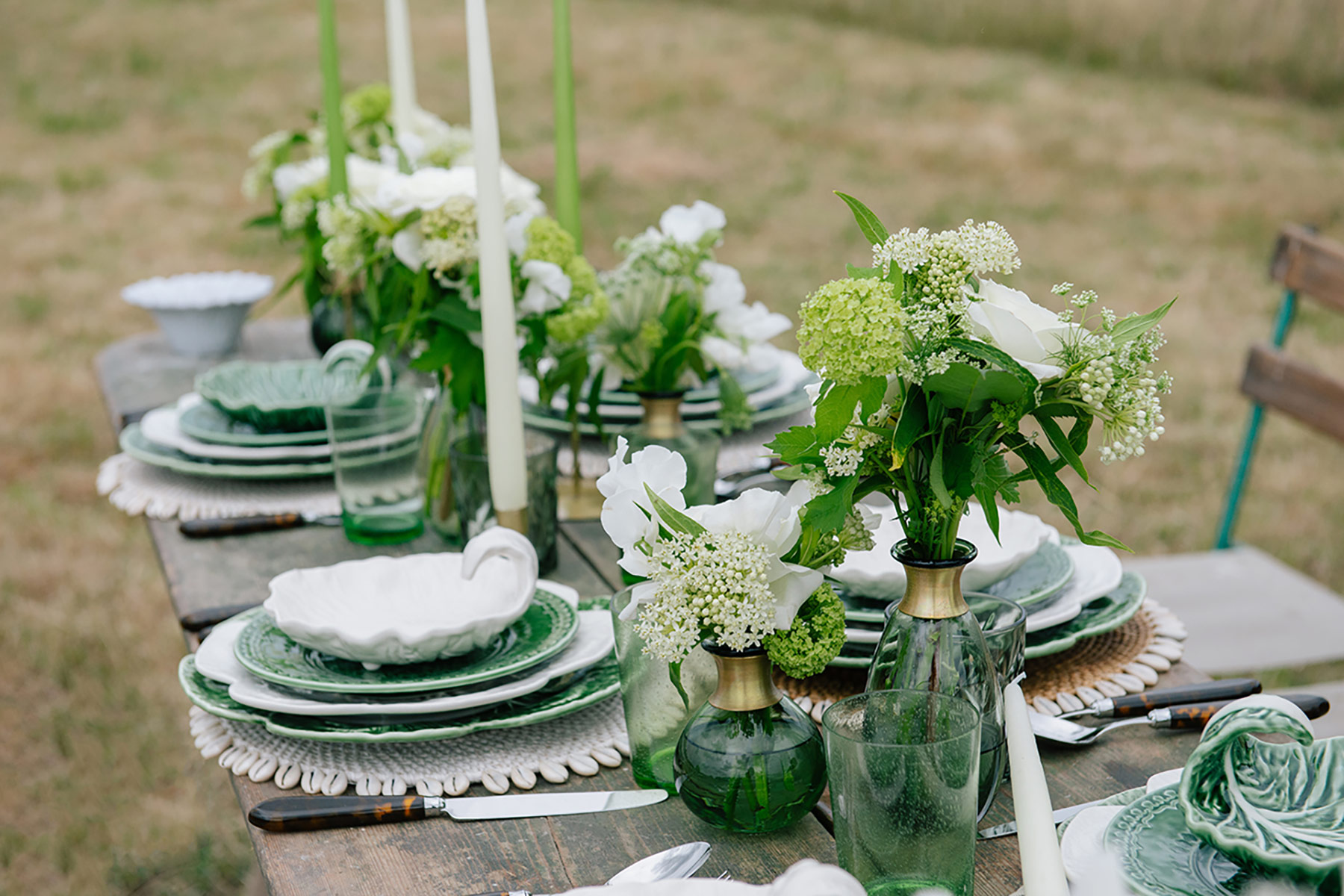 It's in the details
Think about the little elements of your table that tie it all together. Natural dye napkins add real charm to your table and look beautiful with a flower or herbs tucked into the fold. Candles are a lovely way to play with height, mixing candlesticks and tealights amongst your flower arrangements – and everyone looks good by candlelight. Final flourishes I like to add are place cards and menus, a personal touch to show you've gone the extra mile.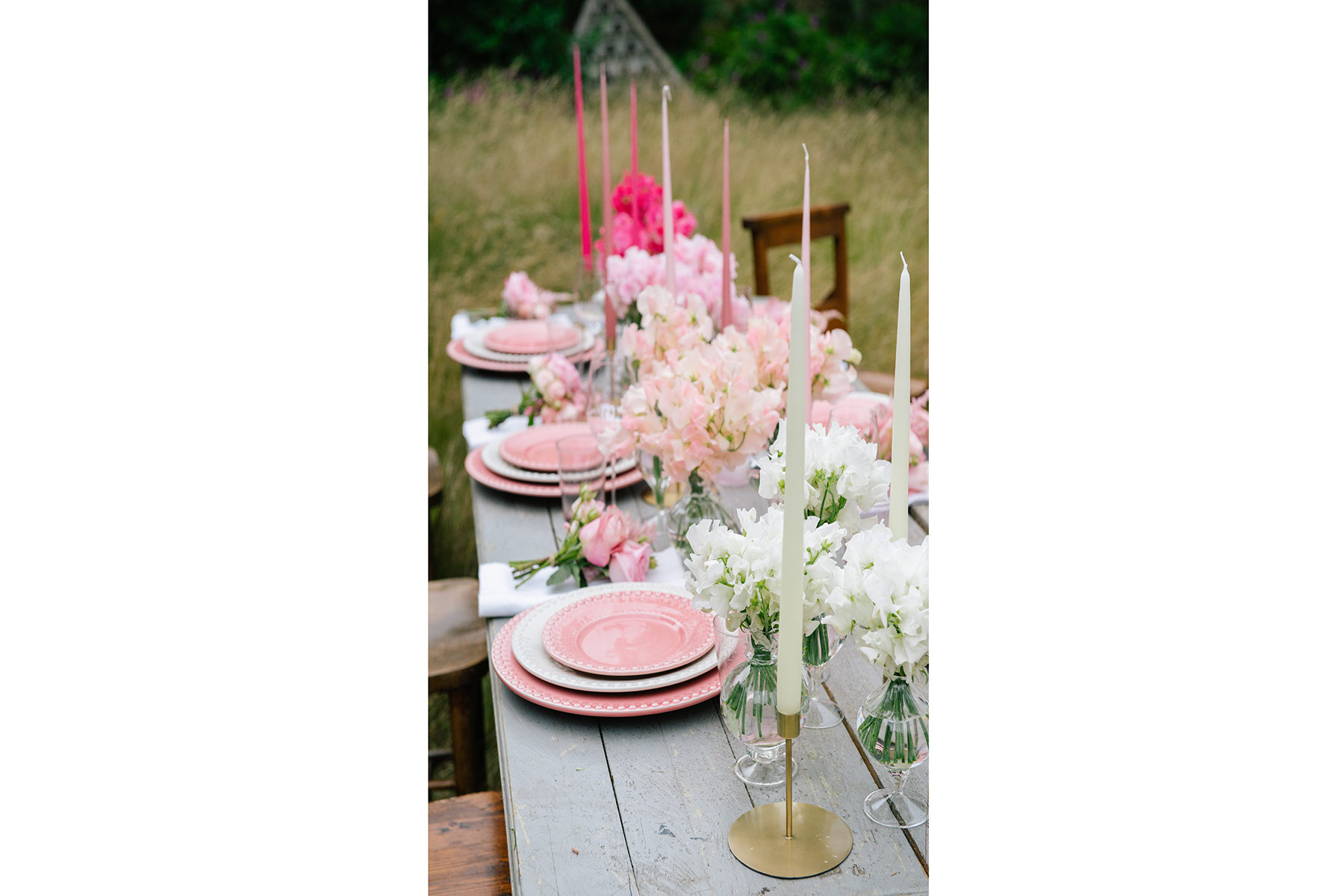 Don't forget the mantelpiece
The table may be the main event, but 'mantelscaping' creates another little moment for your guests. The same rules apply, play with height and colours, just on a smaller scale. Tie this in with your table theme to create synergy between the two spaces.
Ultimately, remember it's all about having fun yourself and experimenting with styles and seeing what brings you joy. wildatheart.com
For more garden and flower inspiration follow @GardenDayUK on Facebook, Instagram, Twitter, Candide and TikTok. To join in on Tiktok, simply use the hashtag #GardenYay to show what you're getting up to prepare for the big day. Followers are also encouraged to share photos and clips of their celebrations using the hashtag #GardenDayUK, and the pick of the bunch will be in with the chance of winning one of 10 National Garden Gift vouchers each worth £100.
Visit gardenday.co.uk for hints and tips on how to celebrate Garden Day at home.
DISCOVER MORE:
The Ecological Gardner: How to create a vista in your garden /   Spring table scaping ideas that we love