Where to Buy the Best Beds: Bedroom Interiors Inspiration
Revamping your bedroom? These are the best places to buy, and a gallery of interiors inspiration - all in one place
Bedrooms – we spend a third of our lives in them, so it's important to make sure your bedroom is a place of beauty, comfort and tranquillity.
Looking to update your bedroom? We've rounded up our top picks for where to buy the best bits and bobs to spruce things up a bit, be it the most luxurious bed to fall into at night, or where to find wallpaper with a difference.
Check out our slideshow for some beautiful bedroom interiors inspiration, too. Featuring works from some of our favourite interior designers as well as the most beautiful shoots from the latest issues of Country & Town House, this gallery is here to spark some interior design ideas about the kind of home, and more specifically bedroom, you want to live in.
The Bedroom Edit: Where to Buy the Best…
Beds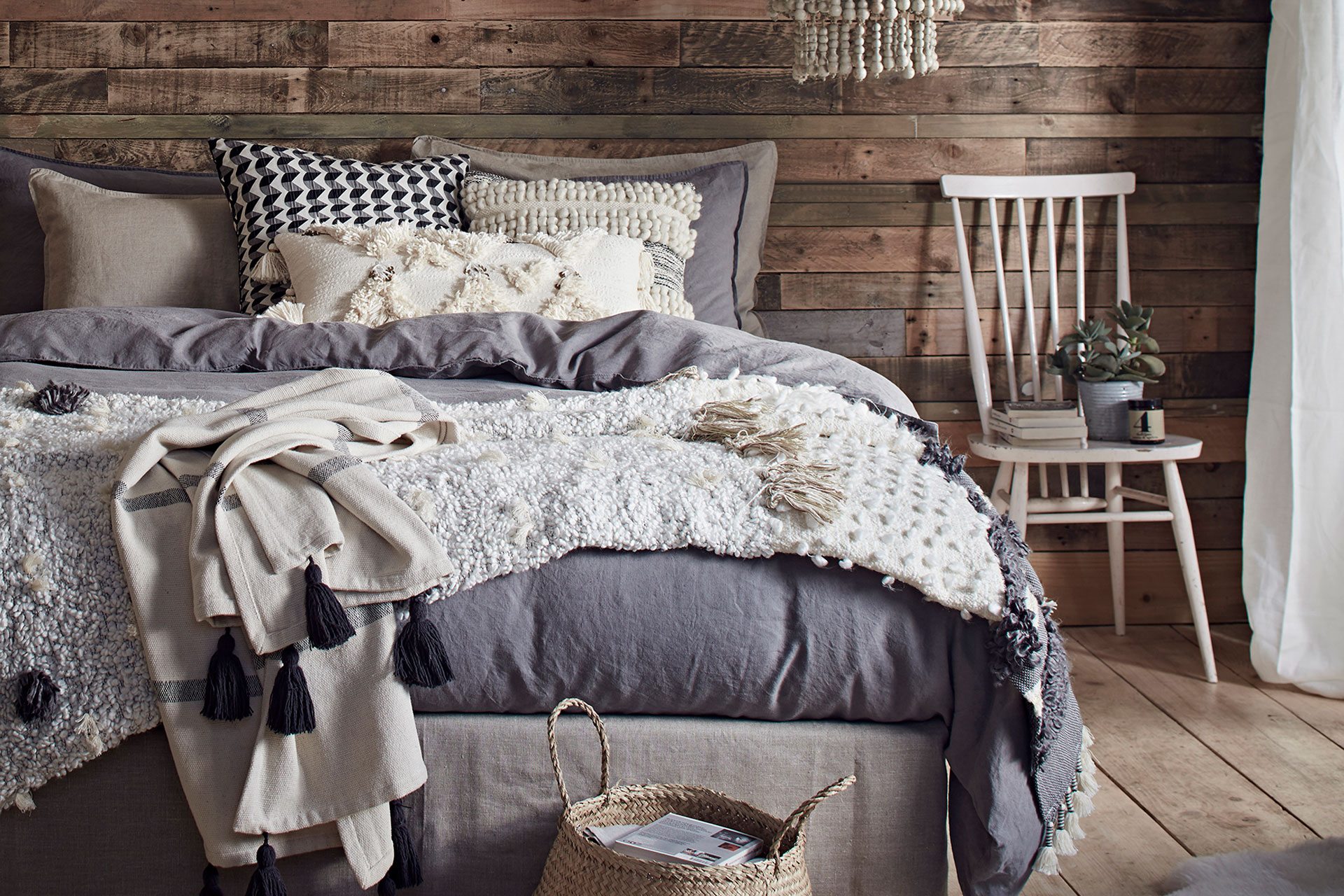 Herdy Sleep mattresses are traditionally tufted and finished by hand, containing an industry leading 6,000 pocket springs, topped with a blend of cotton, cashmere and wool from local Herdwick sheep. Prices start at £649.
Every Savoir bed contains the finest, chemical-free natural materials, from long, curled Latin American horsetail to Mongolian cashmere and British lamb's wool, and each is designed to provide the perfect sleeping environment. The curled horsetail hair regulates body temperature to optimise the quality for your REM sleep, wicking away from the body the three-quarters of a pint of moisture each of us produces every night, and the hand-tied hourglass springs give the perfect support. Read more about this Great British Brand here.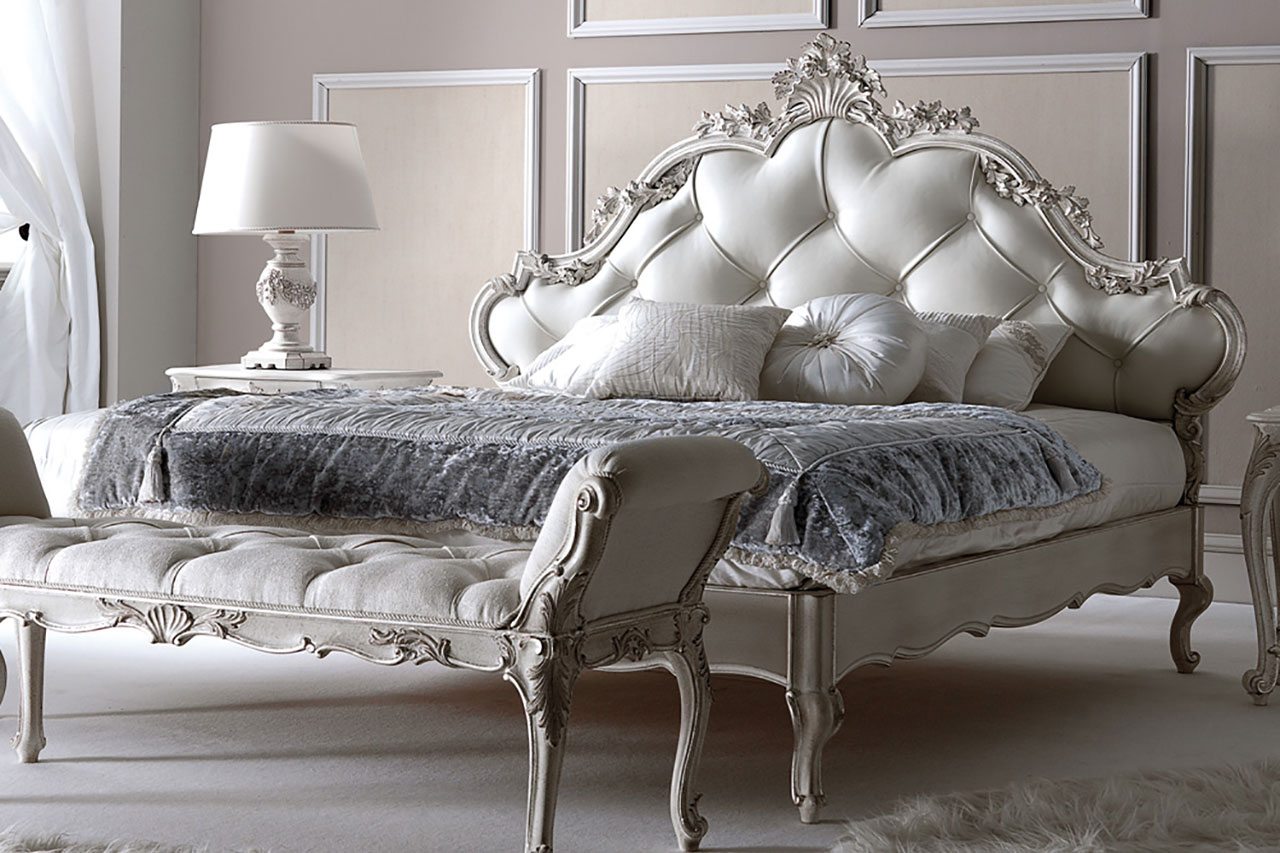 Juliettes Interiors in Chelsea is known for some of the most luxurious furniture on the market. The beds are each stand-out pieces which will add something special to your bedroom. The Italian Carved Rococo Button Upholstered Bed (seen above) is sophisticated, yet flamboyant. It is shown here in an antiqued white finish together with beautiful hand painted accents of silver to the detailing of the ornate carved headboard and base. 
Hypnos is a long-established family business with an illustrious Royal history, hand building some of the most comfortable beds on the market. Handmade in workshops in Buckinghamshire, Hypnos beds and mattresses are found in the best yachts, palaces and hotels all over the world, as well as in the homes of those who are in the know. Using only sustainable, natural materials, this proudly British brand crafts bespoke beds that will last.
Hypnos has recently partnered with designer Amira Hashish and fabric makers Insley & Nash and Flock to create a range of beds with design at their core which celebrate new, emerging British interior design talent. The collection features three beds which are available to buy at select Furniture Village locations and online.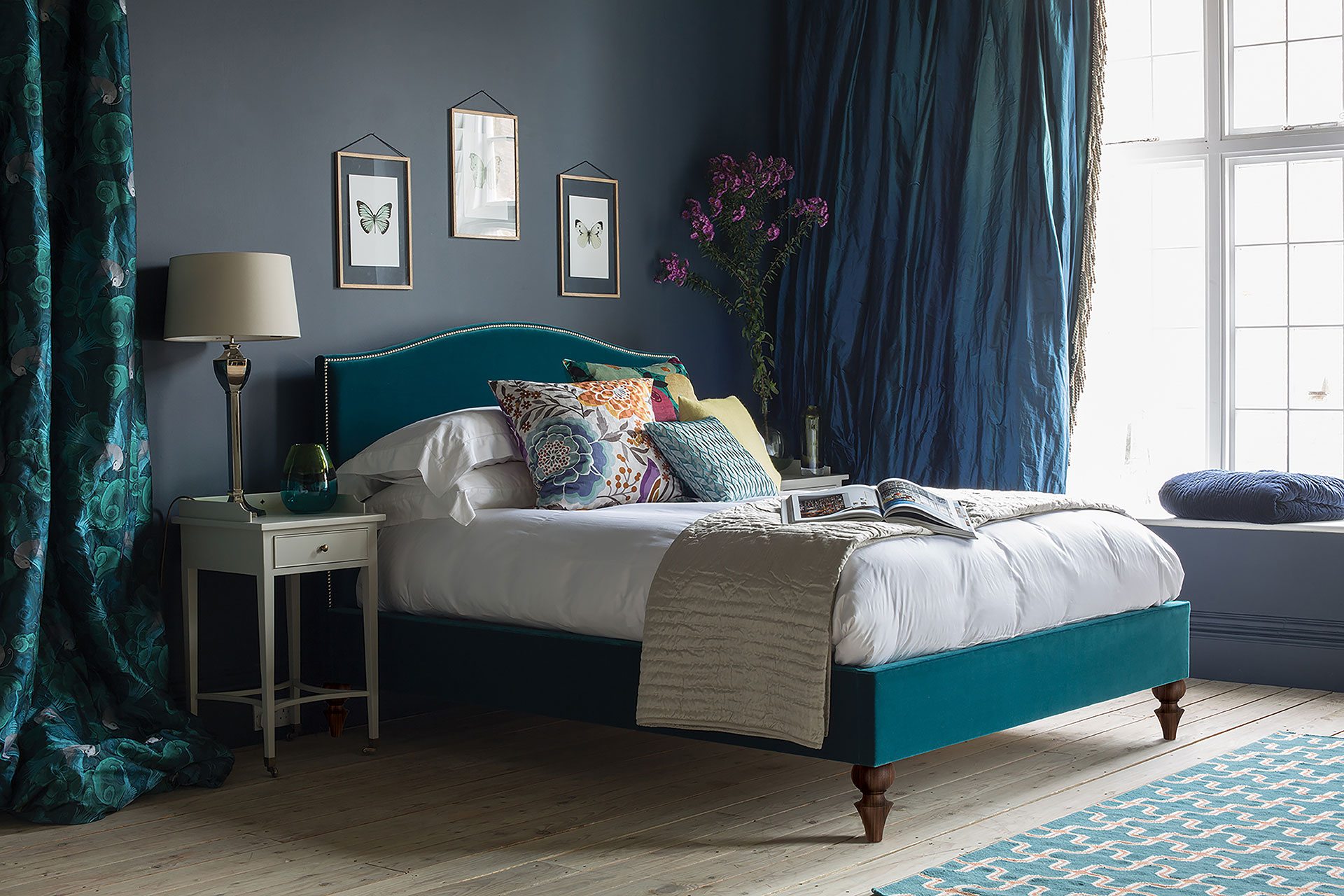 This luxury bed maker was founded over 40 years ago with its first shop on London's Kings Road, becoming a renowned specialist in fine antique beds. And So To Bed also sells beautiful bed linen and bedroom furniture, and if you pop into a store, you can also speak to a sleep consultant to help improve your sleep habits and bedtime routine.
If having one of the world's most luxurhttps://www.hastens.com/enious beds isn't enough to guarantee you a good night's sleep, Hӓstens will even teach you how to sleep in it. The Swedish luxury bed maker offers 1-2-1 sleep sessions in its flagship store in Fitzrovia with a sleep expert. Hӓstens is the bed of choice for Swedish royalty and celebrities including Cristiano Ronaldo and brand ambassador Elsa Hosk. Founded in 1852, every Hӓstens bed is bespoke and hand-made using only the best natural materials including pure flax, cotton, wool, the highest quality Swedish pin and hypoallergenic horse hair.
Read more about the most luxurious beds in the world here…
Bed Linen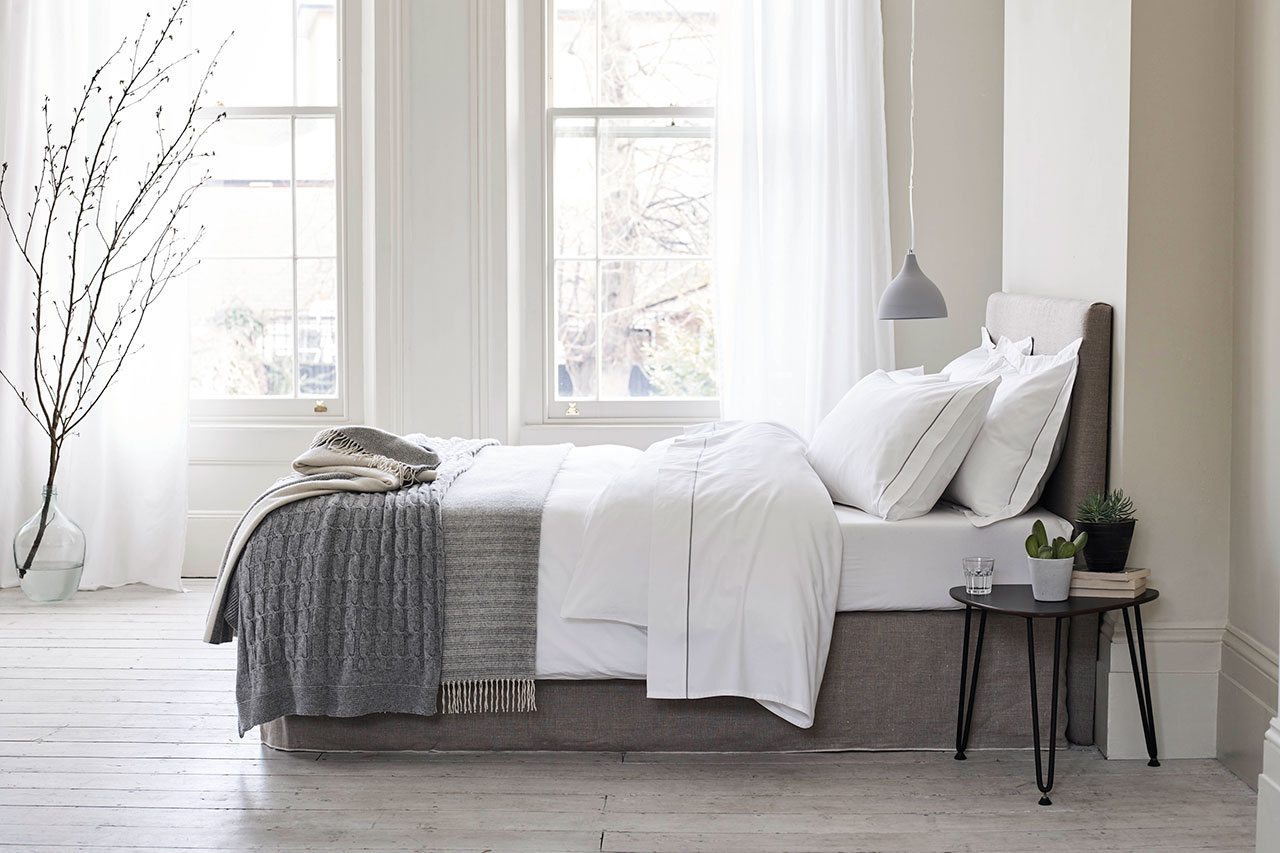 Coze's exquisite linen is the result of four generations of experience and expertise, boasting artisanal excelled and strong core values. Blankets are made in a historic Yorkshire mill which dates back to 1783, using the softest and most luxurious fabric, while the linens are woven in the Bay of Bengal in India, close to the cotton fields themselves.
When it comes to getting a great night's sleep, the devil is in the detail, so check out Draper London, the new destination for beautiful bed linen. Their mission statement is to create the most comfortable bed linen on the market, that ages beautifully, with the tagline 'Love At First Sleep'.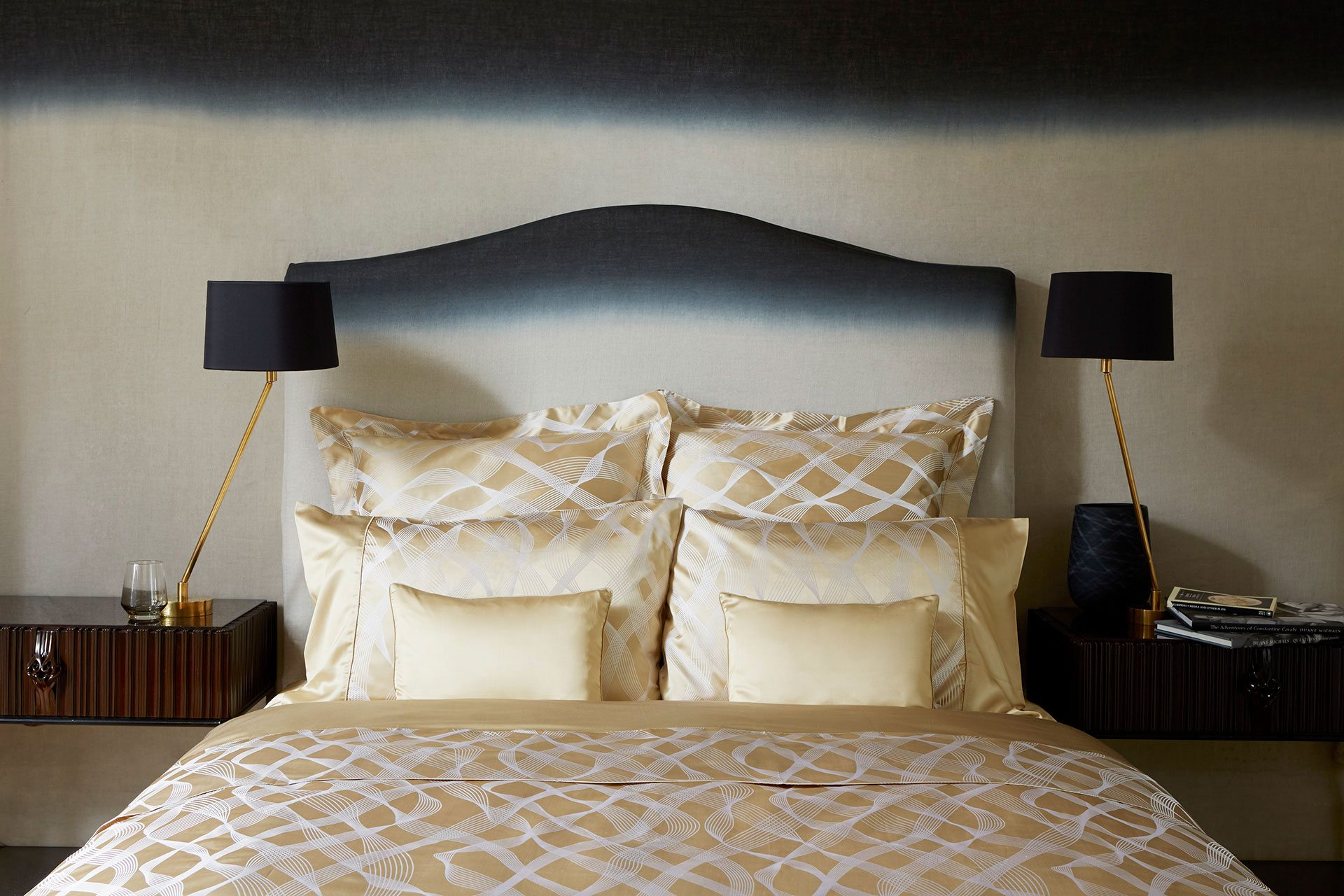 Now stocked at Bloomingdale's and Harrods, Gingerlily London is your go-to for luxury silk bed linen, cushions, throws and more. Using only the finest 'A' grade mulberry silk, each Gingerlily piece is naturally hypoallergenic and dust-mite resistant – and beautiful, too! Their exquisite range caters to all tastes and home furnishings, and a recent collaboration with Pentagram brings a contemporary aesthetic.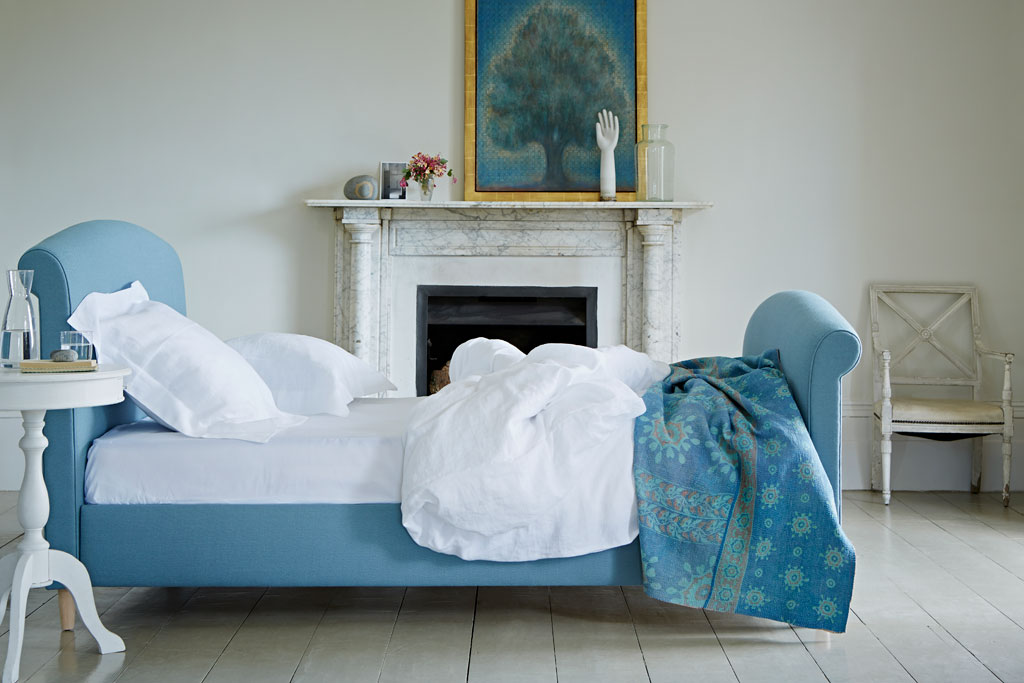 Make your sleep space both sustainable and luxurious with Naturalmat, the trailblazing beds and mattresses company handcrafting beautiful organic bedworks from their spectacular Devonshire factory. Focused on creating a healthier sleeping environment for their customers, all of Naturalmat's mattresses are designed entirely with organic and sustainable materials, are completely fire-retardant (due to the unique blend of wool and cotton), and free from any synthetics. Rest your head mindfully in the knowledge that you are getting a healthy night's sleep in one of their stunning Seommeil beds, or browse their impressive London and Devon showrooms for more of the collections. Above is the Sommeil Bed, from £2,160 for double-size.
And the rest…
Did you know that radiators could be beautiful? Neither did we, until we saw Bisque's offerings. A good radiator that is also stylish is an essential part of any bedroom, so check out Bisque for the radiator of your dreams. They also offer bespoke services to match your interiors.
Hand-drawn patterns are all the rage now, and what better way to spruce up your bedroom than with a fun new print? Juliet Travers and Charlotte Jade Interiors both produce beautiful wallpapers, cushions and upholstery fabrics as well as bespoke services.
Our go-to when we're not in the mood to trawl through the internet for fab bedroom interior's pieces is, of course, Heal's – it never disappoints.
If you're looking for a crystal ornament or glassware, it has to be Lalique.
Missioni Home is perfect for adding a fashionable pop of colour to your room.
If you need a little more than a picture to inspire your town or country home interiors, make sure you check out our 50 best interior designers in the UK.
READ MORE:
---