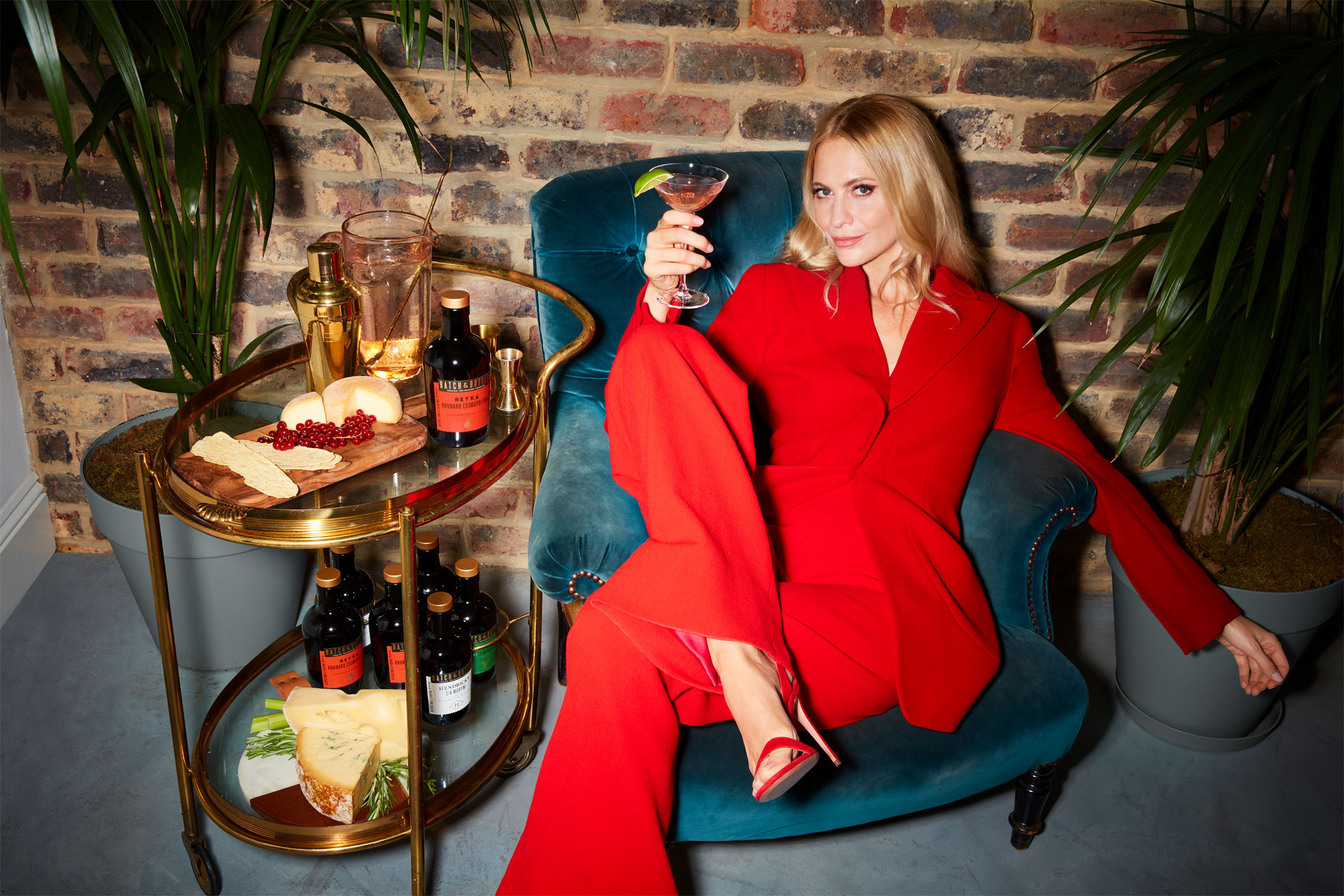 Model Poppy Delevingne Shares Her Christmas Plans
---
Plus, her top hosting tips
How do the ultra-glam spend their Christmas? In Poppy Delevingne's case, it'll be spent tucked away in the English countryside. We sneak a peek into her Christmas diary, grab her top tips for easy hosting – and find out about her favourite party favours.
Interview with Poppy Delevingne: Christmas 2022
How are you spending your Christmas this year?
I will be spending Christmas with my entire family somewhere in the English countryside. Think big fires, muddy walks and general mayhem…
Do you have any hosting traditions?
I always love to do monogrammed cocktail napkins from MRS ALICE for all my guests which they take home as a memory. It's personal details like that, that people always remember and treasure.
I also fill the house with dark red or green hydrangeas in large fishbowl vases with Jo Malone candles in abundance in different sizes. Pomegranate Noir or the Lime Basil with Mandarin are my favourites for winter. My secret? Don't worry about mixing fragrances. The more the merrier!
Any food you'll be stocking up on?
In terms of cocktails, I love Batch & Bottle's Monkey Shoulder Lazy Old Fashioned. It warms you right up and I serve them in beautiful crystal tumblers with ice.
Food-wise, I love things that you can just throw in the oven, like little sausages with honey and mustard or teeny tiny Welsh rarebits. Cheese straws (however simple) are always a huge hit, too.
Is there a 'hero' item that makes hosting easier for you?
It would definitely have to be my selection of Batch & Bottle cocktails. It's like having your very own barman at home. The cocktails are pre-made so all you have to do is pour and garnish, which leaves me more time with my guests, and therefore LOTS more time to have fun.
What's your fondest memory of being hosted for Christmas?
Being hosted by my family is always wonderful. Each year, we dress up in animal onesies (I'm always the raccoon) and we play sardines. It's a MAD house. Mad but magical.
Shop Poppy's favourites