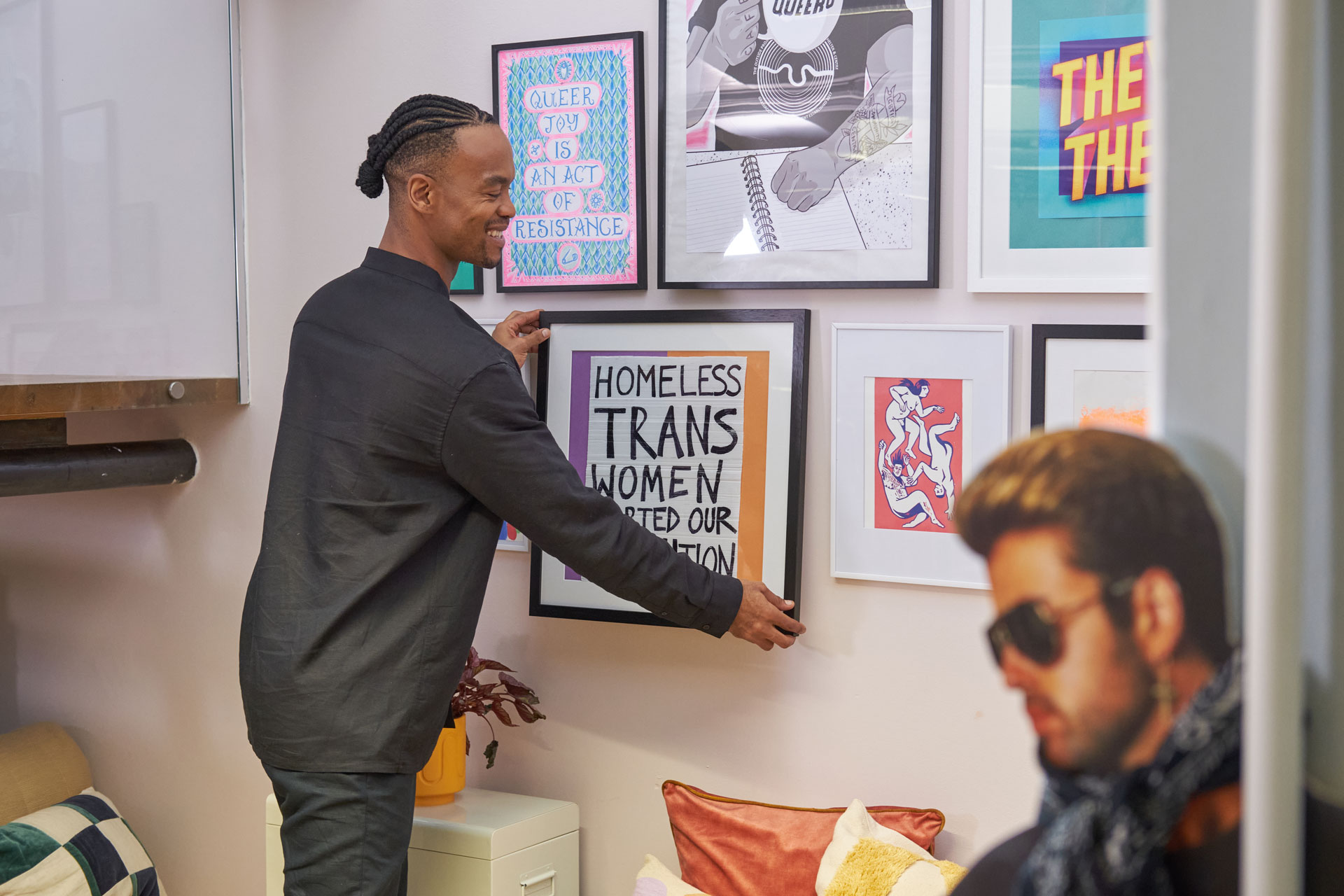 Strictly Star Johannes Radebe Transforms LGBTIQ+ Community Centre
---
The need for safe spaces is more important than ever
Johannes Radebe has helped transform a beautiful space where Trans and gender non conforming people can feel safe 
Strictly Star Johannes Radebe Redesigns LGBTIQ+ Community Centre
Johannes Radebe, Strictly Come Dancing star and LGBTQIA+ advocate, has swapped his dancing shoes for a stint in interior design to help transform the LGBTQIA+ Community Centre, The Outside Project to create a beautiful safe space for Trans and gender non conforming people.
View this post on Instagram
In collaboration with MADE.com, The Outside Project is one of the first ever LGBTQIA+ charities to focus on Trans and gender non conforming people.
The interior is a diverse centre that was created in response to those within the LGBTQIA+ community who feel endangered, who are homeless, experience 'hidden' homelessness and feel that they are on the outside of services due to historical and present prejudice in society and in their homes.
Johannes Radebe suffered horrific homophobic bullying as a child, and continues to be passionate activist for the LGBTQIA+ community, alongside this successful dancing career.
The drive for change is no less pressing. With recent research showing that over 30% of homeless youth in the UK are LGBTQ+. It has never been more important to support community centres providing safe spaces. Together Johannes and MADE.com have transformed the interiors for The Outside Project to reinstate it as a safe and welcoming place for the community to use and enjoy. A clear message that LGBTQIA+ people deserve to not only survive, but thrive.
Before…
And After….
The centre's creative concept focuses on bright pops of bold colour and print layered over a more neutral base of natural rattans and woods. This creates a domestic and relaxed feeling environment which the various users of the space can adapt to their needs.
SEE MORE