Tanqueray All The Way: Try These Festive Decorating Tips from Candice Brathwaite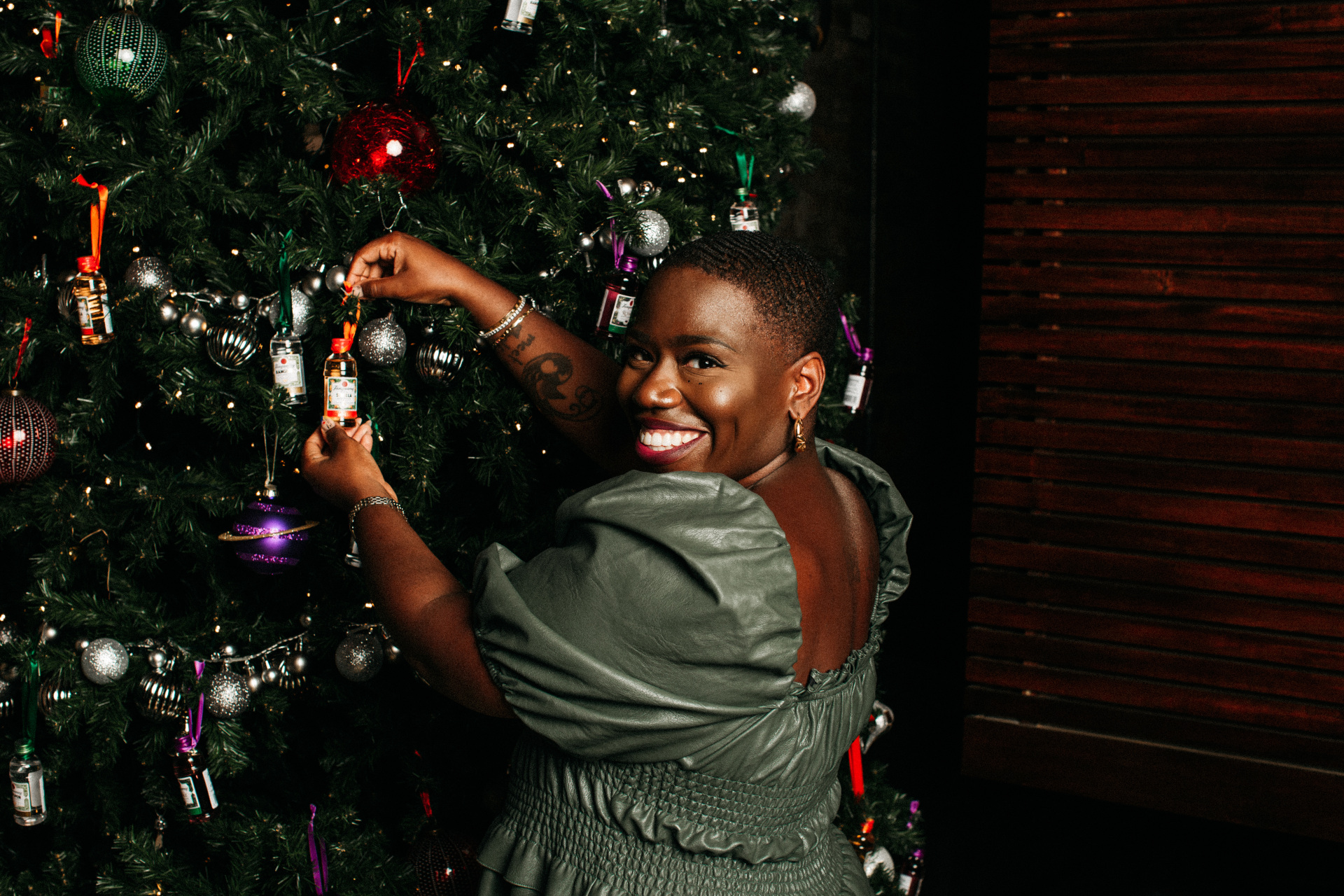 Tanqueray All The Way: Try These Festive Decorating Tips from Candice Brathwaite
---
How to make your home sparkle throughout the party season
Looking for a way to spice up your Christmas décor for party season? Look no further than Tanqueray, which has partnered with Candice Brathwaite to bring a sprinkle of nostalgia and a modern twist to festive entertaining. 
The Food & Drinks Gift Guide 2021
Tanqueray wants to help you learn the art of hosting this season – and what better way than to learn from the masters themselves? Style guru Candice Brathwaite is bringing bright colours and bold styling statements to your festive celebrations, as she encourages the nation to be daring this year and shake up traditions with something different and stylish for the home.
Speaking on the collaboration with Tanqueray, Candice said 'The festive season is my favourite time of the year and I absolutely love to spend time decorating my home and sprinkling the stylish festive touches that I have learnt over the years to wow my guests. What makes this even more enjoyable is to accompany my festive decorating with my favourite gin, Tanqueray, in a delicious cocktail and even as the hero of some of my festive decorations! I am thrilled to be sharing these effortless style tips so that we all can get hosting and toasting with Tanqueray this Christmas.'
Candice shares her top tips for festive decorating below…
Tanqueray All The Way: Try These Festive Decorating Tips from Candice Brathwaite
Festive Decorations
Swap out your traditional festive baubles for some Tanqueray Gin miniatures. With Tanqueray's flavourful range of distilled gins, there's a selection of colours to choose from which are perfect for hanging on your Christmas tree with some coloured ribbon.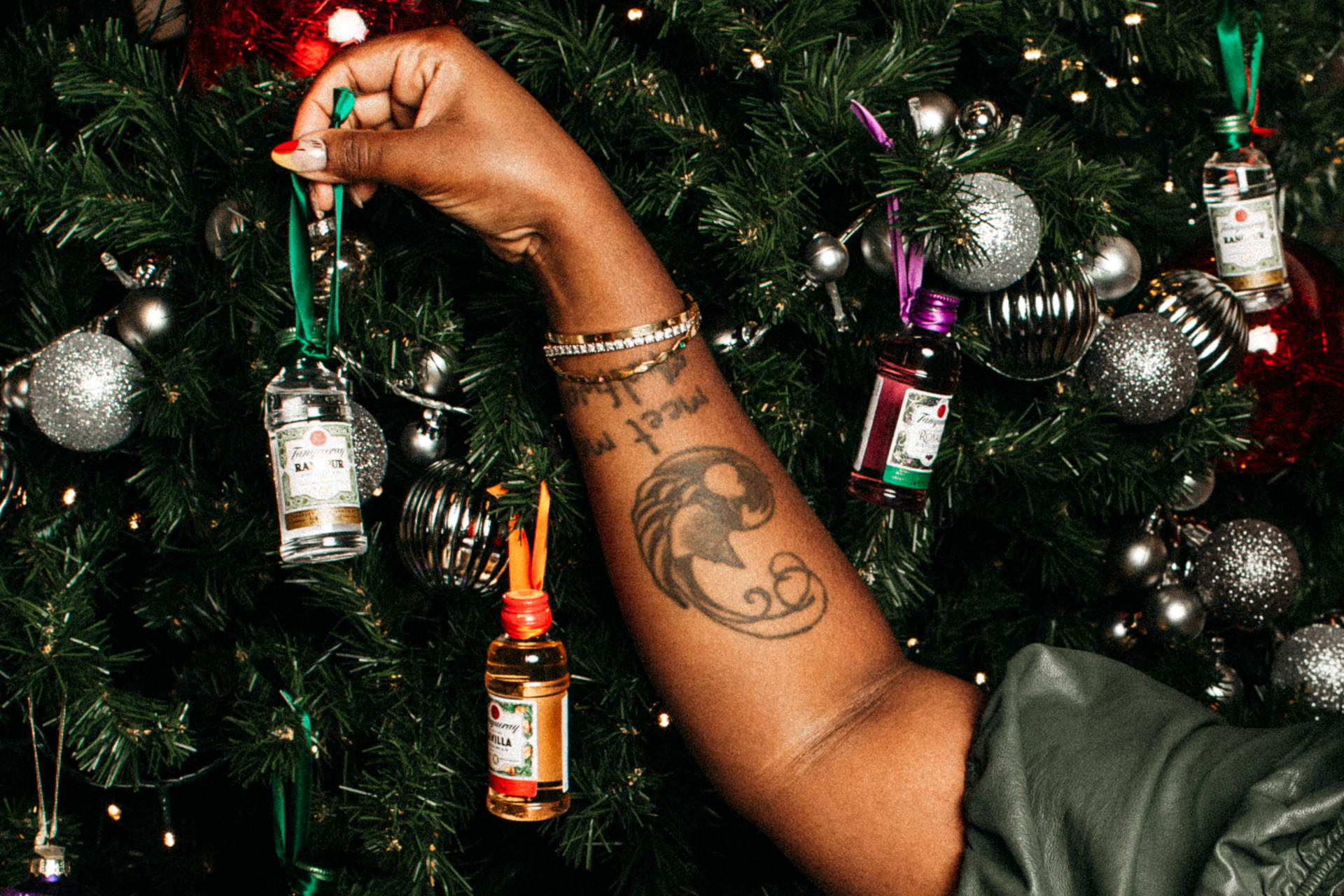 Keep it Colourful
Elevate your normal Christmas table decorations and add some festive flair by replacing your usual candle holders with an empty bottle of Tanqueray following your celebrations. Tanqueray's flavourful range of gins make for a colourful array on your table, especially when paired with a colourful candle or keep it traditional with the emerald green bottle of Tanqueray London Dry Gin.
You don't need to stick to the traditional red, green and gold for Christmas decorations this year, be bold and experiment with your favourite colours. A dash of deep purple makes for an impactful display and why not pair this with soft orange tones to nod to traditional festive flavours.
Set Up the Home Bar
Set up a 'bar' at home when entertaining – I have my drinks trolley that looks fabulous!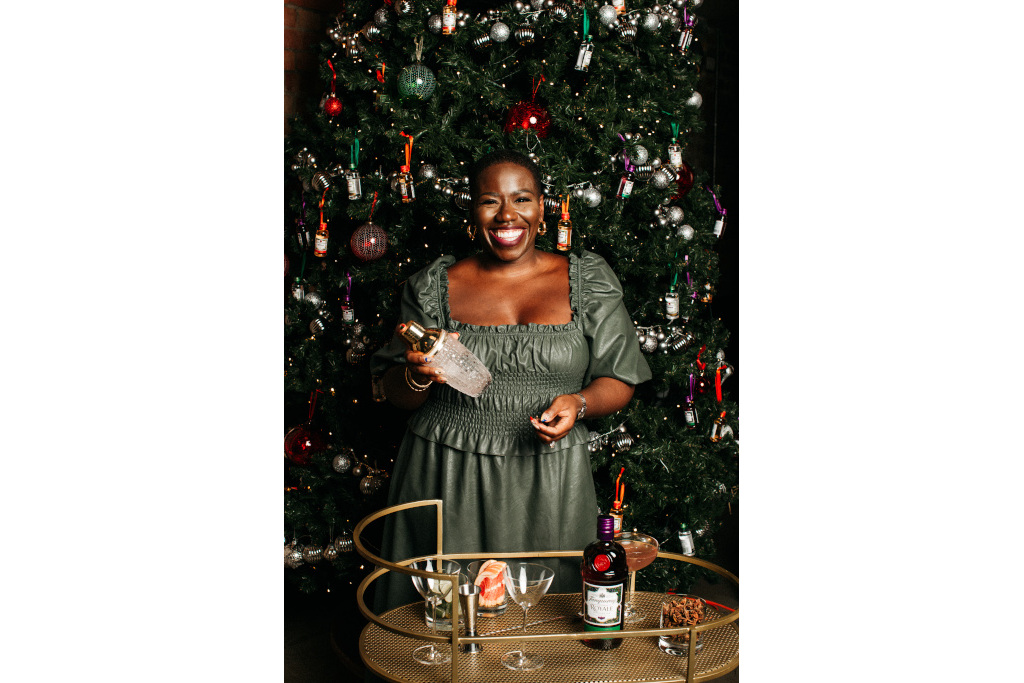 Dial up your cocktail hour with opulent cocktail shakers such as this delicate gold and glass cocktail shaker which is sure to impress your guests and add a shimmer of sparkle to your gin trolley. It's always a good idea to ensure you have plenty of ice in the freezer, and prepare your garnishes in advance to save time.
What to Wear?
Rather than buying a new outfit for each occasion, have a look on rental outfit websites I always recommend my favourites on Instagram.
You can keep up with Candice on her social media, @candicebrathwaite. For more information about Tanqueray's festive campaign, please visit tanqueray.com
READ MORE
For One Night Only: Partywear to Rent This Season / The C&TH Guide to Creating Your Own Home Bar