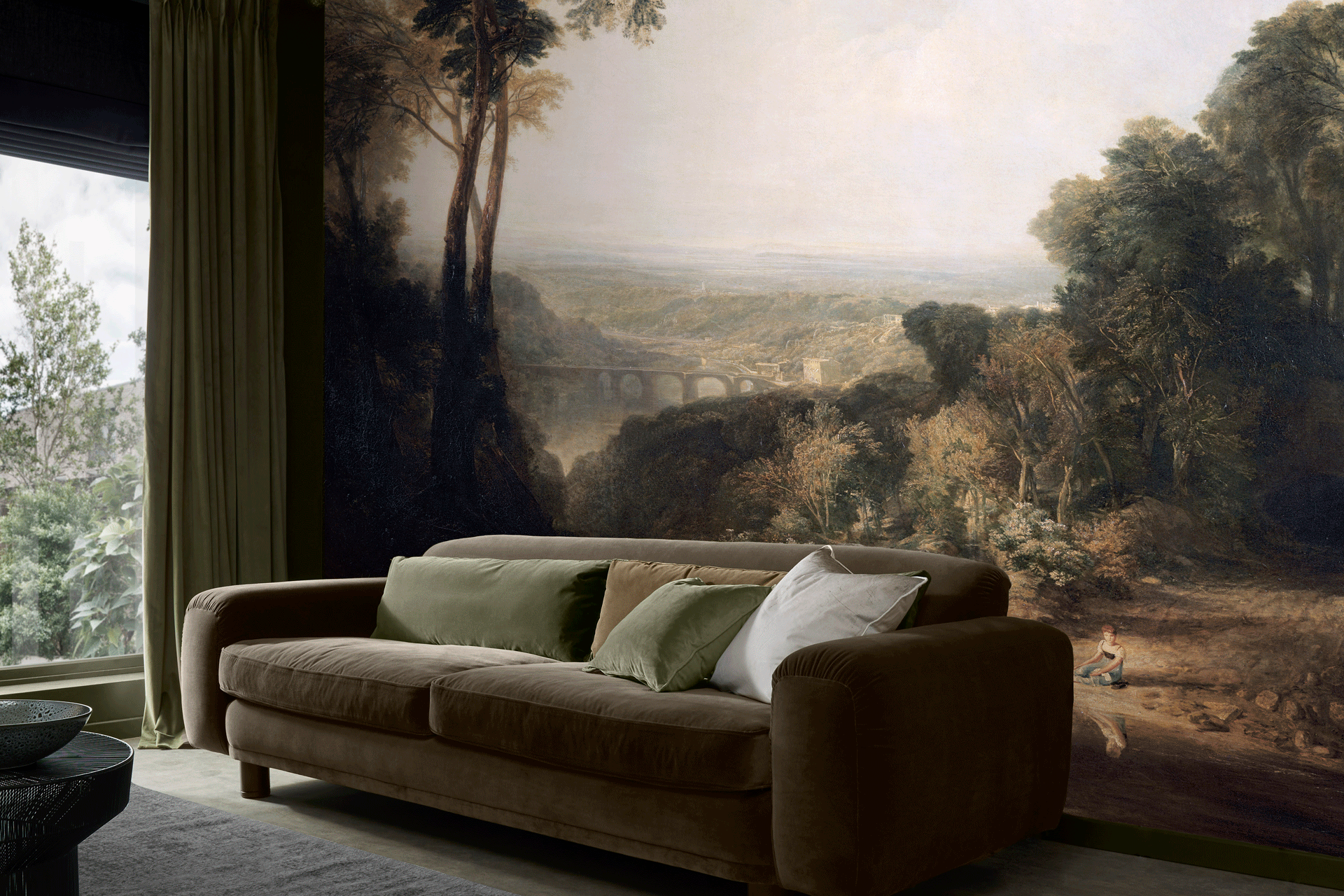 Tate has Just Dropped a Mural Collection for Your Home
Take our Monet.
 You can now feasibly have your own mural at home with the Tate and Graham & Brown's new collection. 
Fancy Owning a Mural from the Canons of Art History? Now's Your Chance
Owning a Turner painting off the cuff has historically been somewhat out of reach, let alone any talk of murals. But with the Tate's new exclusive collaboration with wallpaper and paint brand Graham & Brown, it may be your chance to actually own an immersive mural from the canons of art history. A Kandinsky's kaleidoscopic linework, or a Whistler's nocturne cityscapes of London could be your backdrop to your morning coffee routine.  You could even immerse yourself in the province of Arles in France through the dabs of Vincent Van Gogh for your bed time reading; the possibilities are endless.
The Best Places to Buy Affordable Art Online 
The collaboration, launched this May, comprises of 32 different murals — with a wide range of artists including J.M.W. Turner, Piet Mondrian, Constable, Claude Monet that appease most art history lovers who have a particular penchant for certain art movements. If that doesn't convince you, Alan Kemp, Head of Brand at Graham & Brown adds the question, 'why frame your favourite painting when you can have a wall full of it, or your very own ceiling mural?  Your favourite piece of art your way, is only limited by your imagination.' 
So how does it work? The murals are fully customisable to meet customers specifications and dimensions, via Graham & Brown's online made-to-measure tool that allowed customers to personalise each of Graham & Brown's unique mural designs to their walls, making them easy to hang and cuts down on waste.
You can personalise down to the nitty gritty on what type of paper you want, too. Handpicked by the Graham & Brown studio, the selection of premium paper finishes each offer a key feature or benefit. From 'Premium Fabric Effect', a woven textured finish perfect for masking existing wall imperfections, to 'Mica Fibrous' a luxurious lustre which shimmers in the light, you can choose a finish which is guaranteed to suit your personal style. The mural production is powered by renewable energy, it uses water-based inks and all papers come from sustainable sources.
Our Pick of the Tate and Graham & Brown Murals