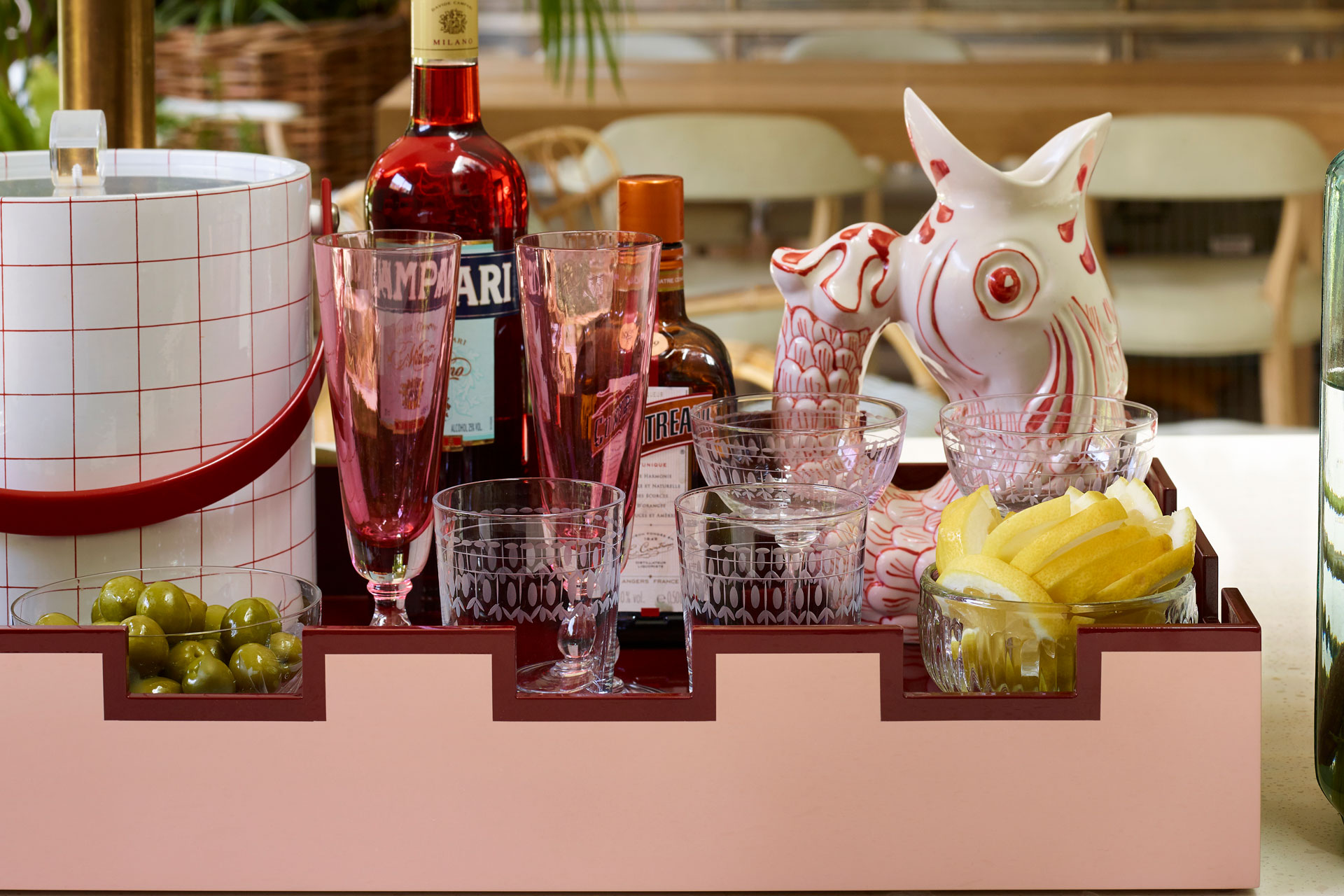 10 of the Most Beautifully British Trays
---
British trays have been the stage to English afternoon teas for hundreds of years – here are 10 to make your brew that much more elevated.
10 of the Most Beautifully British Trays
Trays, you might think, are a bit of a frivolity; a bit of an unnecessary purchase. But interestingly, British trays have been part and parcel of English society for hundreds of years. They go back as early as the Medieval times ('tray' in middle English comes from 'treg' or 'trig', meaning 'flat board with low rim').
For 18th Century Georgians, it was a way to flex social status via oval silverware trays. Then from the 19th Century, fashions moved from to the Victorian, heavily ornamented, doily cloth style.
Today, British trays are still part of the fabric of our tea ritual, but trays have also moved on to have more purposes. It's a way to accent a bedside table with a Roberts radio, or station your spirits and to elevate cocktail concoctions. British trays have also been working hard recently for more modern times: a Covid-19 essential on which to offer meals at a distance, or a WFH teas and snacks station.
Whatever you're planning to use your tray for (perhaps for alfresco dining?), here's our roundup of the most beautiful trays. The Lacquer Company is probably your best bet for the quintessential British tray, then Emma Bridgewater; Wabi Sabi is a small Cornish business, who does bespoke tray paintings, if you're so inclined; then Matches Fashion if you're predisposed to more fashion-forward statement pieces; followed by eBay and Vinterior, who have some antique gems if you'd like to do some trawling.
Our Edit of the Best British Trays