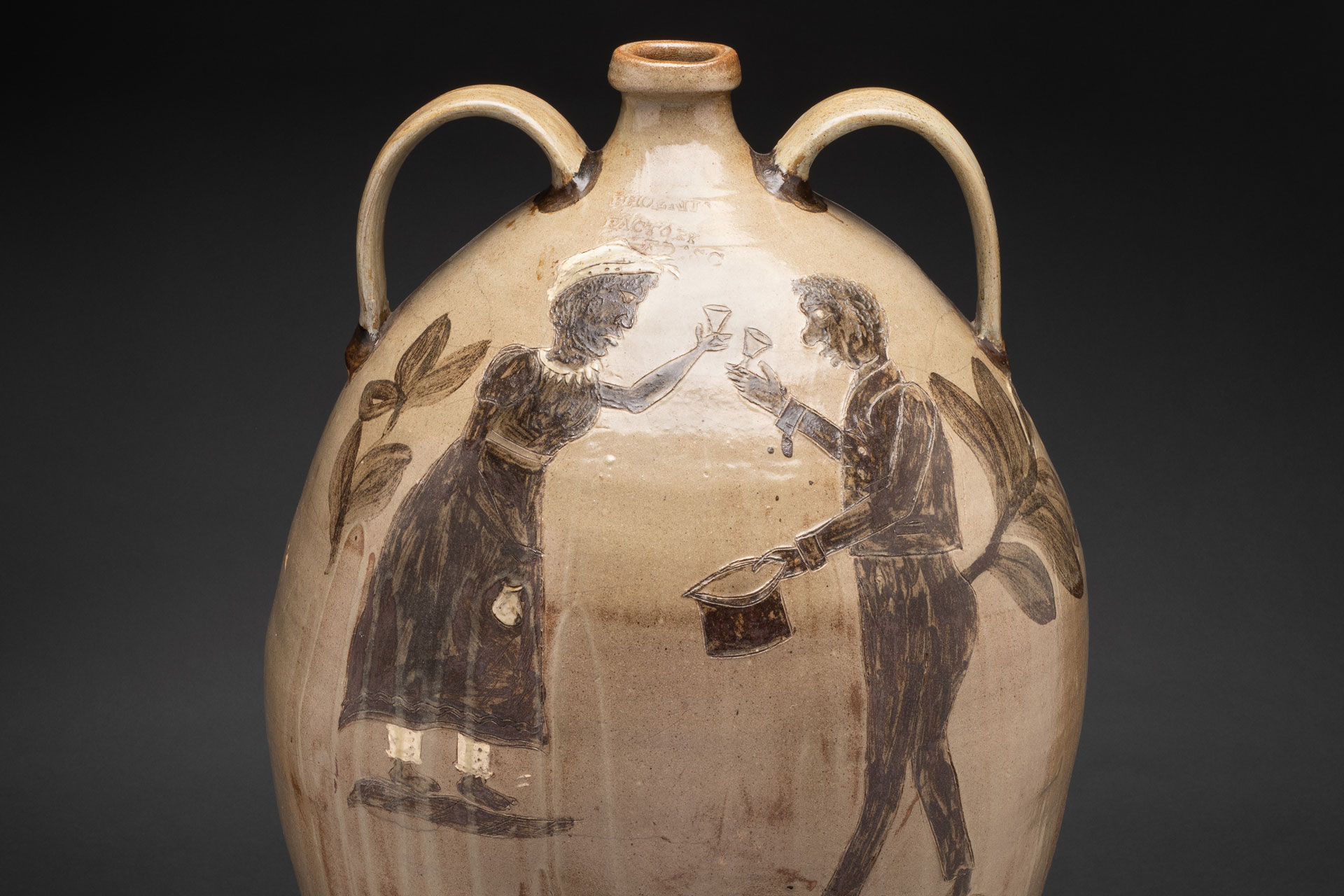 Ceramics by Enslaved Potters Go on Display at The Met Museum
---
It's the first of its kind
 From storage jars inscribed with abolitionist messages by David Drake, to the makers that went unrecorded, The Black Potters of Edgefield is a landmark MET exhibition that highlights the work of enslaved and free potters of 19th Century America South Carolina. 
Hear Me Now: The Black Potters of Old Edgefield, South Carolina
Opening this September, New York's Met Museum considers the art of African American potters in 19th Century American south in a new exhibition: Hear Me Now: The Black Potters of Old Edgefield.
With around 50 ceramics on display, from rare pieces from the region's more utilitarian ceramics, to the face vessels where the artists were never recorded, it's one of the first exhibitions by New York's Met Museum to highlight the work of enslaved makers.
The exhibition centres around the Old Edgefield District, a clay-rich area in South Carolina that developed in to a successful stoneware industry. In the decades before the Civil War, enslaved African Americans were involved in every stage of this labour intensive industry.
Hear Me Now sheds light on the lived experiences and artistic agency of the hundreds of men, women, and children who laboured within slavery's system of oppression by presenting a fuller picture of the region's stoneware production.
The exhibition's stand out pieces is the work of the literate and enslaved potter, David Drake, otherwise known as Dave the Potter. He signed and inscribed his pottery with poetry or messages of slave abolition.
Drake was born into slavery at the beginning of the 19th Century, where he worked in the Edgefield district, the epicentre for alkaline-glazed stoneware at the time. This monumental storage jar here, inscribed with his own poetry, as well as his own signature and date, was an uncommon practice at the time, and gives an insight into Drake's view of regional happenings of the time.
The Black Potters of Old Edgefield will also include works by contemporary Black artists such as Woody De Othello, Simone Leigh, Theaster Gates who have responded to the work of the Edgefield potters.
Hear Me Now: The Black Potters of Old Edgefield, South Carolina, Metropolitan Museum of Art, New York, 9 September-5 February 2023, book here.