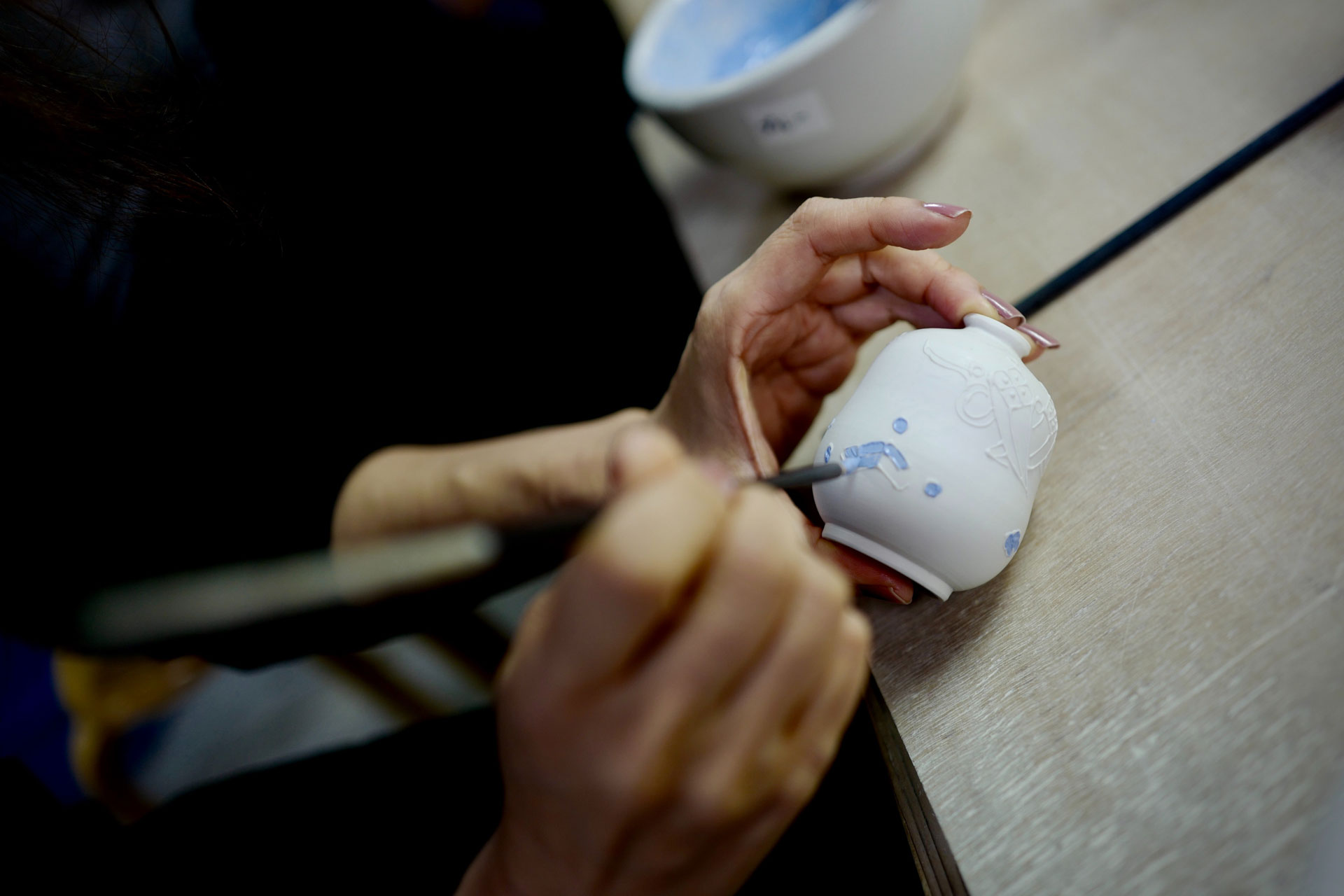 The Best Pottery Classes in London
Top of the Pots
Glaze your eyes over our round up of the best pottery classes in London. 
The Best Pottery Classes in London
When going to a pottery class in London, it's good to remember that pottery is a process from clay to cup: meaning there's a whole range of classes, courses, and clay throwing exercises that can make it confusing to know which to book first. We've rounded up the best places in London (both North and South) according to experience, type of course, and what the vibes are – whether it's a place to take kids, or go on a date, or simply go as a professional practising artist.
Here are the best courses and sessions to choose from that vary in commitment and cash.
Top of the Pots: Here are the Top Pottery Places in London
Go For a Decorating Class if You're a Beginner
If you're new to the game and just want to do a one off to get the lay of the land; it's best to try out a decorating class. Which means just painting the plates. You'll be able to pick from a shelf pre-prepared bowls, plates, mugs that have been bisque fired – the initial glaze phase – ahead of time. It'll usually range in price (the bigger, the more expensive) and you'll normally pay a flat fee to use the space and for them to glaze it afterwards.
If you're based in South West London, The Pottery Café is your best bet.  The Pottery Café has two studios one on The Northcote Road, Battersea, and one in Fulham. Expect to be amongst kids, kids' parties and a flurry of other people. Expect also a lot of Emma Bridgewater mugs flying about in the gift shop.
Five Minutes with Emma Bridgewater
View this post on Instagram
It's always nice to come in and have a few vague ideas of what you might want to do (you could make a Pinterest board or collect ideas on an Instagram saved folder) that helps get rid of that 'white plate panic'.
It's also good to note that when you're drawing your design on, the pencil mark will burn off in the kiln when it's fired. And with the specific paint you'll use there, always try and see if there's an example of what that colour looks like when it's been fired, as it often comes out quite different. Some colours, just come out looking differently and with other colours, it's just has more transparency to it, so it's good to assess if you need to have more layers on.
The Best Class to Throw Clay
Before decorating and firing, you have the clay. This class if always going to be more technical and requires instruction (unlike decoration classes, where it's pretty much pick up a paint brush and go with a few hacks thrown at you). You'll learn about throwing clay, popping air bubbles, what it's like to create a good rim and strong walls for a vase or bowl, for example. This class is where you'll have a go on a pottery wheel, so you'll learn a bit on how to work a wheel.
Throwing clay is always a wonderful to bring in slow, meditative, and creative moments for your day, and a great opportunity
If you're new to throwing clay, our choice would be the beginners session at Studio Pottery London. You can either book for yourself or with a group of friends. You'll get your own wheel and get expert guidance from the best in London. It also helps that the studio is aesthetically gorgeous (and very near Victoria Station, so nice and easy to get to).
View this post on Instagram
Next Stage: Full Course Classes
—

Here's Where to Head

Obviously, pottery is a process: so you may want to do a whole stretched out course over several weeks, starting from clay to cup. That includes throwing the clay, knowing what a bisque firing means, how to glaze (as well as learning niche processes like fettling) and maybe having a bash at learning how a kiln works.

Our pick of the bunch would be The Kiln Rooms. The Kiln Rooms (that have studios in Peckham Levels, Copeland Park, and Belleden Road), run a twelve week course. In the first four to five weeks,  basic techniques such as throwing on the wheel, hand building, mould work, decorating and glazing are covered. After this you are encouraged to develop your own projects with the help of a teacher. The 12 week course costs £320, which doesn't include the cost of materials, which is £5 per 1kg of fired pot (for reference, a teacup is around £1).