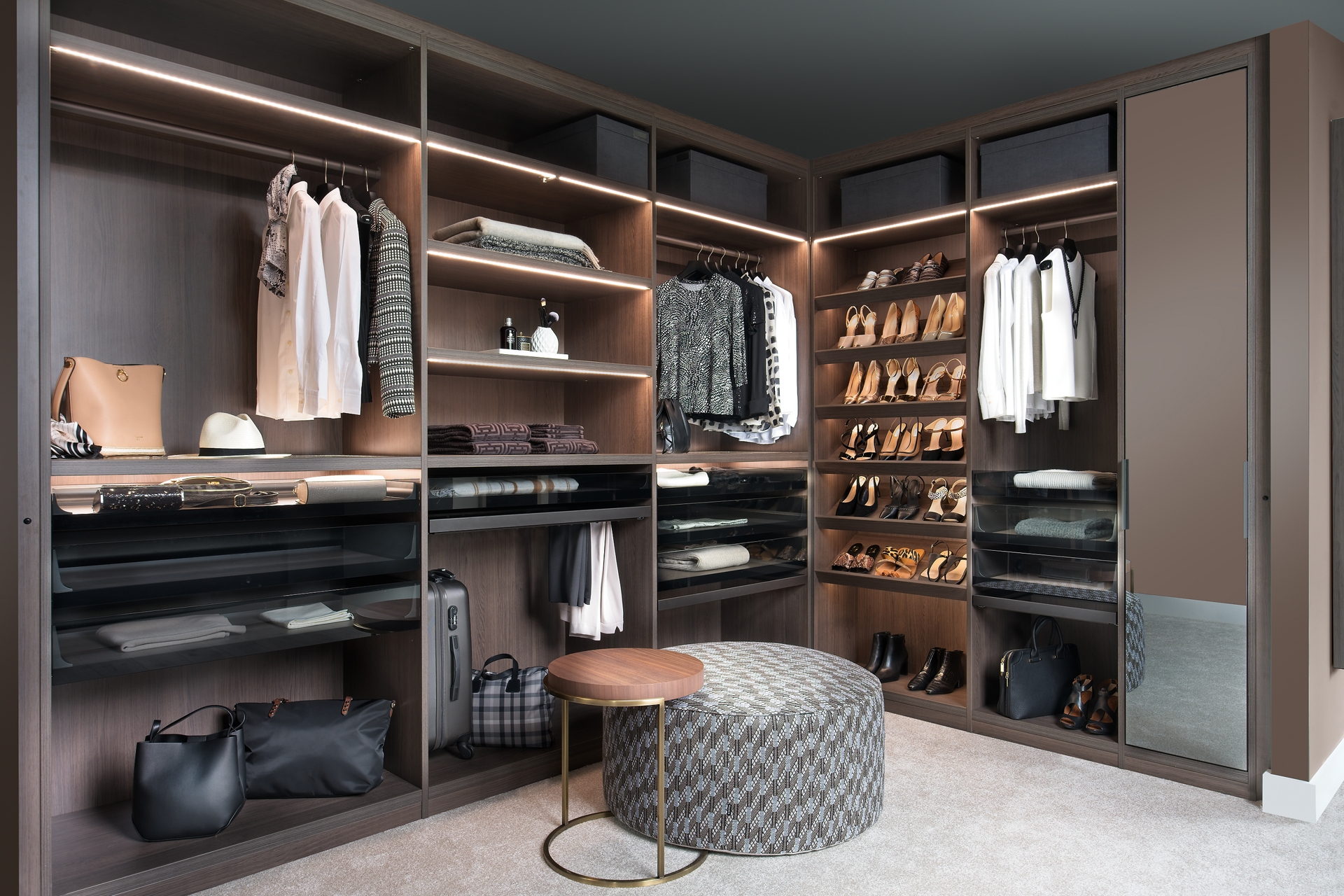 The Ultimate Guide to Walk In Wardrobes
Luxury interior designer Sasha Jameson's top tips for a next-level walk in wardrobe
Coco Chanel famously said 'Before you leave the house, look in the mirror and take one thing off.' But without somewhere to put it all, how to avoid a 'floordrobe'? Enter the walk in wardrobe – the style and fashion lover's ultimate home upgrade. Ready to get started on yours? We asked luxury homewares and interior designer, Sasha Jameson for his top design tips.
The Most Luxurious Beds in The World

How to design a luxury walk in wardrobe
'Designing a luxury walk-in wardrobe is a thrilling journey,' says Sasha. 'Whether it's your first foray into a walk-in or an upgrade on your current ­– it's one of the more exciting and challenging design processes. There are two questions I ask clients when we begin the design journey for their walk-in wardrobe, firstly "where are you going?" (how would you like this space to feel, and what type of style are you drawn to?)
'Secondly, "where are you coming from" (How do you like to store your clothes – for example, do you have a sentimental piece you'd like to keep on display?) here are a few key points to consider when it comes to creating your own.'
The Best London Members' Club Interiors
Out with the old
Resist the temptation to cling on to clutter. Walk in wardrobes are spacious but a new wardrobe should act as a blank canvas to express your style. The idea of throwing out is an anathema to some – donating to charity shops, or selling on to a new home is a more sustainable way of clearing out. Be clear on what doesn't work with your old wardrobe design as a starting point, a new wardrobe should be a clean slate.
The Essential Interior Design Books
Hide and seek
From a more technical perspective – utilising space is key. Accurate measurements are critical, so make sure you double check the depths, heights, and widths of your shelves, cabinets, mirrors. There's nothing worse than protruding clothes disrupting the eyeline and hangers hanging out.
'Zoning' your wardrobe category areas is important for organisation, and be clear on what you'd like to conceal and display. Elegant display cabinets with transparent doors, LED lighting and glass cabinetry are perfect for displaying bag and shoe collections. Meanwhile, organising clothes by colour and type enhances visual intrigue. A safe is important and functional but not always aesthetically pleasing – at sj-interiors.com we've curated some luxury safes which secure the more sensitive pieces, but are also beautifully designed in metallic finishes to add a touch of elegance.
Home Libraries: Interiors Inspiration
Creature comforts
I adore contemporary boutique-style walk in wardrobes, but I always think it's important to add at least one piece that makes the space a home rather than a shop front. A beautiful bench, island or ottoman adds personality and texture. Don't neglect scent either – a signature diffuser or candle really enhances a space.
My last tip is terribly old fashioned (but it works): buy fragrant soap and put it at the back of the shelves of your new walk-in wardrobes. Your clothes will thank you forever.
The Best Walk In Wardrobe Accessories