The next time you fly British Airways, things will be different. On short haul flights, the onboard meals and drinks will no longer be available as of January. Instead, the airline has teamed up with Marks & Spencer, who will provide purchasable food onboard all BA flights.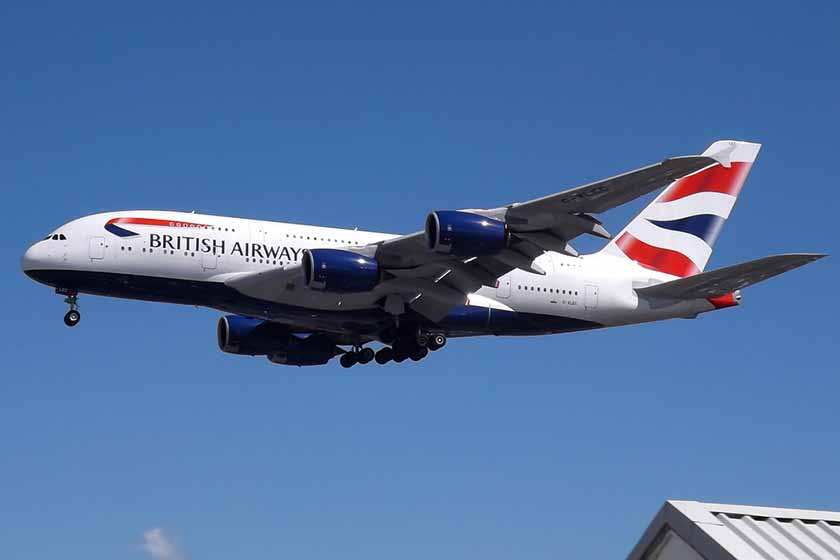 Short haul flights in and out of Heathrow and Gatwick from January 11th will be drink and snack free. By summer, flights in and out of Stansted and London City will have to go without too.
So what will be on offer instead? The Telegraph says the new menu will include:
Breakfast will consist of either greek style yoghurt with berry compote and granola, fruit salads, hot bacon roll or an exciting tomato and mozzarella focaccia.
Lunch has two options; a beef and red onion chutney bloomer or a cheese ploughman's, while snacks include, nuts, wasabi peas, crisps, chocolate and of course, the ultimate M&S snack, percy pigs. (While it is terribly sad we won't be benefitting from the freebies on our BA flights, at least we can now get some percy pigs on board.)
…All of which is marked up in price from your average Simply Food.
The Telegraph reports that the British Airways chairman Alex Cruz said BA was 'really, really far from being a low-cost airline. What BA is offering is a product that is a lot more competitive, but because of a lot of different features and products and the quality of what we do, I am not worried about the comparisons at all.'
While we mourn the loss of our BA delights, here are 5 meals we wish were available on board flights.
1. Ramen
Turbulence issues aside, a warming bowl of ramen would be a pleasant surprise on a long or short haul flight.
2. Avocado toast
A crowd favourite, this simple and easy to make meal would be a delightful alternative to the brown mush on offer otherwise.
3. A proper salad
https://www.instagram.com/p/BKu83Kshyjh/?hl=en 
Not chunks of tomato and cucumber thrown in with some iceberg lettuce and a sachet of something claiming to be dressing. Throw in some protein, a variety of veg, and maybe a grain of some sort. Delicious, nutritious and healthy.
4. A meat we can distinguish
If first class can have lobster and steak, surely economy could muster up a dish with a meat we can recognise. Or a steak sandwich. That would go down rather well with everyone on board I'm sure (bar the veggies and vegans).
5. Pudding
We'd rather a pack of percy pigs than many of the puddings available on long haul flights, frankly. How hard would it be to serve something simple like a flapjack, or a bit of crumble? Or the most British of sweet treats, a scone with cream and jam?
READ MORE: Try Dominique Ansel's mini madeleine recipe
READ MORE: Do you want to tube chat?
---