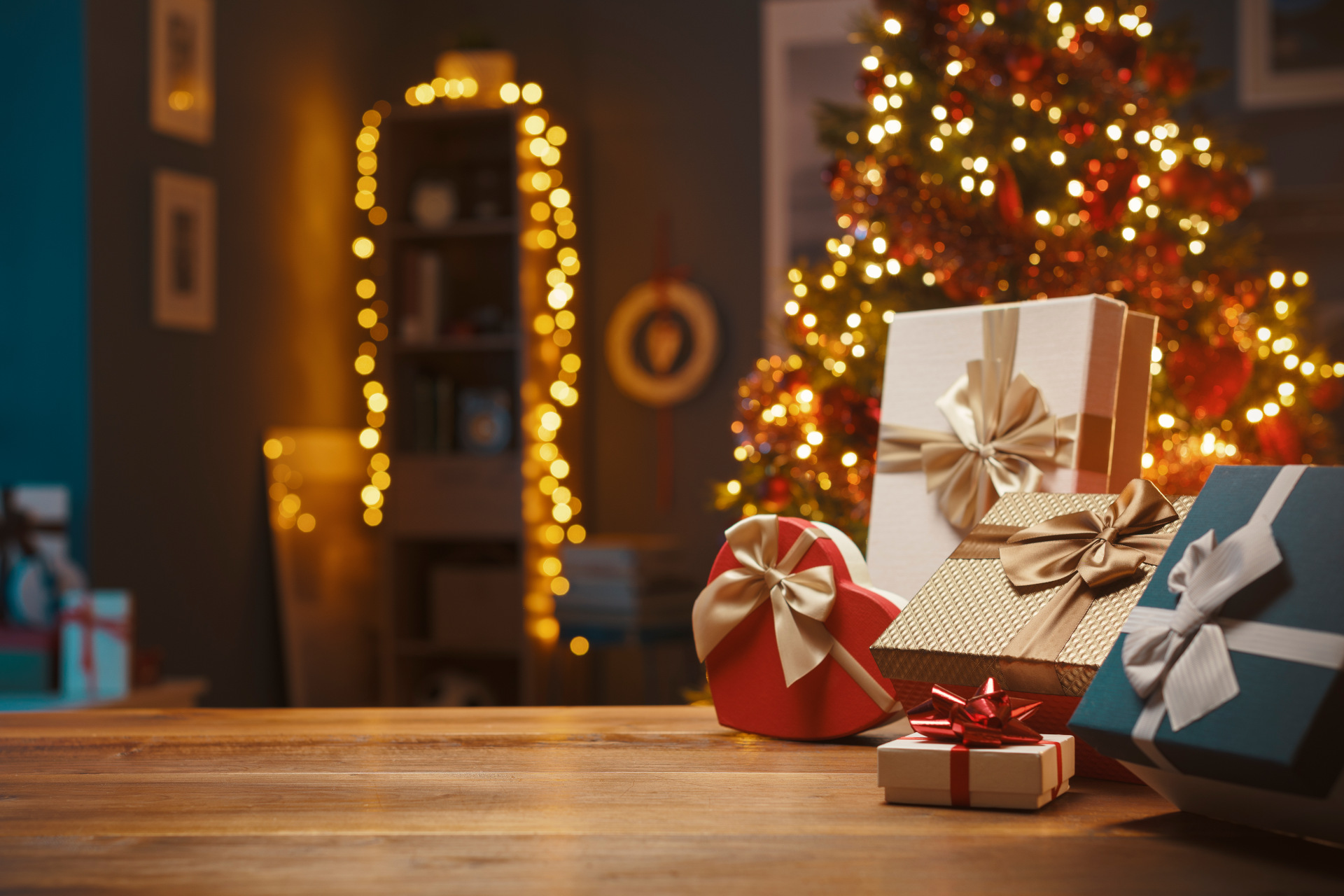 What's Online: 5 Christmas Ads to Get You in the Mood (to Shop)
---
From John Lewis to Barbour, we love these festive films
This year's adverts are all about making sure this year's Christmas even more special and more spectacular than normal. So, allow these adverts to get you feeling festive and in the mood for Christmas (shopping), from John Lewis' Unexpected Guest narrative to Barbour's retelling of Britain's favourite bear.
Christmas Adverts we Love for 2021
John Lewis – Unexpected Guest
This year, John Lewis' Christmas advert tells the story of a young boy teaching an alien about the magic of Christmas. The alien's spaceship has crashed by mistake onto Earth, and while the boy is at first afraid, his musical Christmas jumper shifts the mood by playing jingle bells. The boy then introduces her to Christmas firsts – a Christmas tree, mince pies – dazzling her. Then, on her departure, in a very touching moment, the boy gives her his singing Christmas jumper and they hug. A version of 'Together in Electric Dreams' plays, and it finishes with a tagline: 'for a Christmas as magical as your first'. The message is clear: Christmas is magical to anyone, and the magic comes from sharing it with others.
The Best Advent Calendars For Adults
Barbour – Paddington, Please Look After This Bear
Britain's favourite bear features in Barbour's 2021 Christmas ad. After realising he has forgotten to buy a Christmas present for Mr Brown, Paddington remembers Mr Brown's favourite Barbour jacket – which he had worn when he first found Paddington – is in need of repair. So, he decides to fix it. When Mr Brown opens it on Christmas day, he is overjoyed and tells Paddington – 'this jacket is part of the family, just like you'. A charming Christmas advert, blending two of Britain's best beloved favourites.
Best Christmas Movies to Watch on Netflix Right Now
Tesco's – Nothing's Stopping Us
Nothing is stopping Tesco's Christmas this year. As Queen's 'Don't Stop me Now' plays, fate strikes office parties, deliveries, Santa's grotto visits, Father Christmas himself, carol singers, broken down cars and weather – but never fear, each are saved. Tesco is firm: Christmas will happen, and it won't stop for anything.
Sainsbury's –  A Christmas To Savour
Christmas has 'at last' arrived. In Sainsbury's Christmas advert this year, Etta James' 'At Last' plays, while the camera spans around a freeze-framed festive celebration. After Christmas' cancellation in 2020, Sainsbury's is urging you to savour this Christmas.
TK Maxx – Christmas To The Maxx
TK Maxx's Christmas ad reminds us of the confidence that a great new item of clothing can give us. A young boy, Laurie, performs at his school Christmas concert, and while at first shy, becomes confident thanks to his shiny new boots. It demonstrates just how instrumental giving the right gift can be, while also emphasising that joyful optimism belongs at the heart of Christmas.
Shop our gift guide for inspiration for all the family, here.  
Featured Image: gettyimages