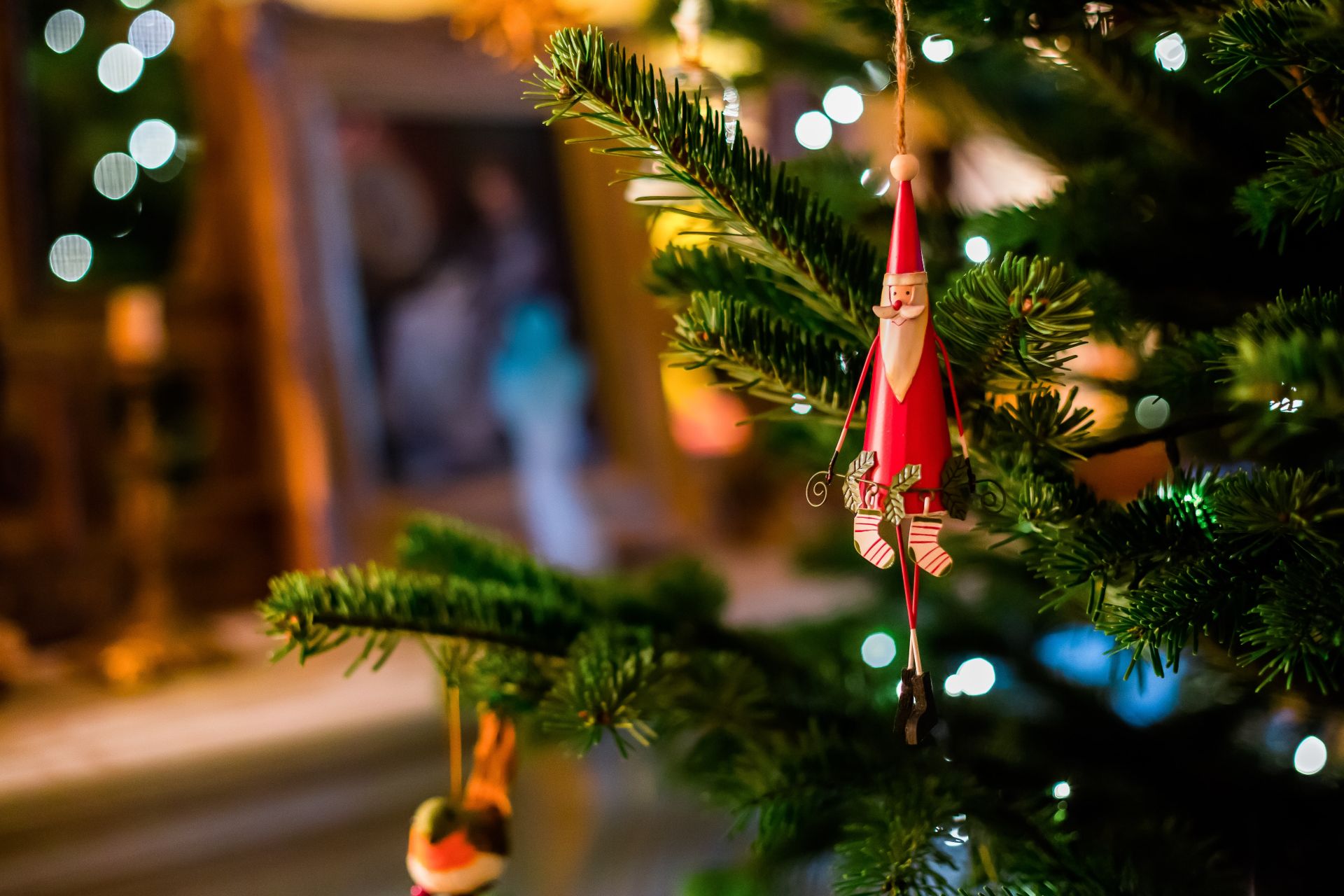 Best Christmas Movies to Watch on Netflix Right Now
---
From The Holiday to Arthur Christmas
With Christmas just around the corner, there's nothing better than cosying up on the sofa, watching feel-good films with a hot chocotini (or two), to get you in the festive mood. Take refuge from the dark cold nights and binge-watch the best Christmas movies on Netflix right now – from romantic classics to brand-new festive themed flicks – we have you covered.  
Best Christmas Movies to Watch on Netflix Right Now
The Holiday
A classic Christmas rom-com with an A-list cast starring Cameron Diaz, Kate Winslet, Jack Black and Jude Law. The Holiday revolves around the lives of two heart-broken women, Surrey journalist (Winslet) and Los-Angeles movie trailer producer (Diaz), who decide to swap houses with each other to focus on themselves over the holiday season. But it's not all doom and gloom, as it leads to new and unexpected love stories, with a somewhat predictable yet heart-warming ending. Watch it here.
Klaus
A Netflix original festive film that was nominated for an Academy Award and won a BAFTA for Best Animated Film – it's easy to see why. Klaus takes a modern twist on the classic story of Santa Claus, introducing Jesper the selfish postman, who works on a lonely island near the Arctic Circle and sparks an unlikely friendship with a mysterious toymaker, Klaus. Together they attempt to melt an age-old feud and bring joy to the miserable town of Smeerensburg. Watch it here.
The Christmas Chronicles
An American Christmas comedy directed by Clay Kaytis, with Kurt Russell starring as Santa Claus himself. It's a tale of two siblings, Kate and Teddy Piece, who plan to catch Father Christmas on camera but end up on an unexpected journey filled with plenty of twists and turns along the way. The second instalment was released last winter, so you can binge-watch to your heart's content. Watch it here.
Arthur Christmas
A sentimental Christmas movie brimming with wit and warmth, brought to you by Aarman Animation, four times Academy Award winning animation studio. The modern-day classic tells the tale of Santa's clumsy yet loveable son Arthur (James McAvoy), who plans to save a little girl's Christmas when the main man himself forgets to deliver her present. The perfect family festive flick. Watch it here.
The Princess Switch
Although as cheesy as the synopsis suggests, The Princess Switch is at the top of our Christmas guilty pleasures. Starring Vanessa Hudgens who plays the role of Stacey, a gifted baker who is trying to make a name for herself and also her doppelgänger Lady Margaret Delacourt Dutchess of Montenaro. After bumping into each other accidentally, the pair swap lives, with Stacey falling for the irresistible Prince Edward of Belgravia, while the Princess falling for Stacey's best friend Kevin. What could possibly go wrong? Watch it here.
Holiday in the Wild
A heart-warming Christmas rom-com starring Sex and the City's Kristen Davis, who is brutally jilted by her husband right before their second honeymoon. Embarking on a solo safari to Africa, Kate finds a potential romance with an elephant conservationist (Rob Lowe). A sunny alternative to the usual festive romance. Watch it here.
A Very Murray Christmas
Fans of Bill Murray are in luck, with his variety Christmas show special that features cameos from Sofia Coppola, Amy Poehler, Chris Rock, Miley Cyrus, George Clooney and many more. Packed with songs and surrealist comedy, the festive film sees Murray meeting the wide range of A-List celebrities while trapped in New York City's Carlyle Hotel during a winter snowstorm. An alternative option for those who prefer the less-traditional Christmas movies. Watch it here.
Holidate
Another Netflix original Christmas movie that was released this year, with Emma Roberts playing the character of Sloane, a young woman pressured by her family about her non-existent love life during the holidays. Inspired by her wild aunt (Kristen Chenoweth), Sloane agrees to be Australian actor Luke Bracey's 'holidate' – a partner you bring along to family-filled events during the holidays (but without any romance or potential future). Watch it here.
Feature Image: Bruno Martins on Unsplash
DISCOVER MORE:
Best Foreign Festive Films / Best Christmas Markets in the UK