Take a look at London's latest creative Christmas tree alternative… 
Whoever said a Christmas tree had to be an actual tree? 2017 seems to be the year of the 'alternative' Christmas tree – with various incarnations popping up all over London's landmarks, such as the now Insta-famous upside-down tree at Claridge's London, designed by none other than Karl Lagerfeld himself.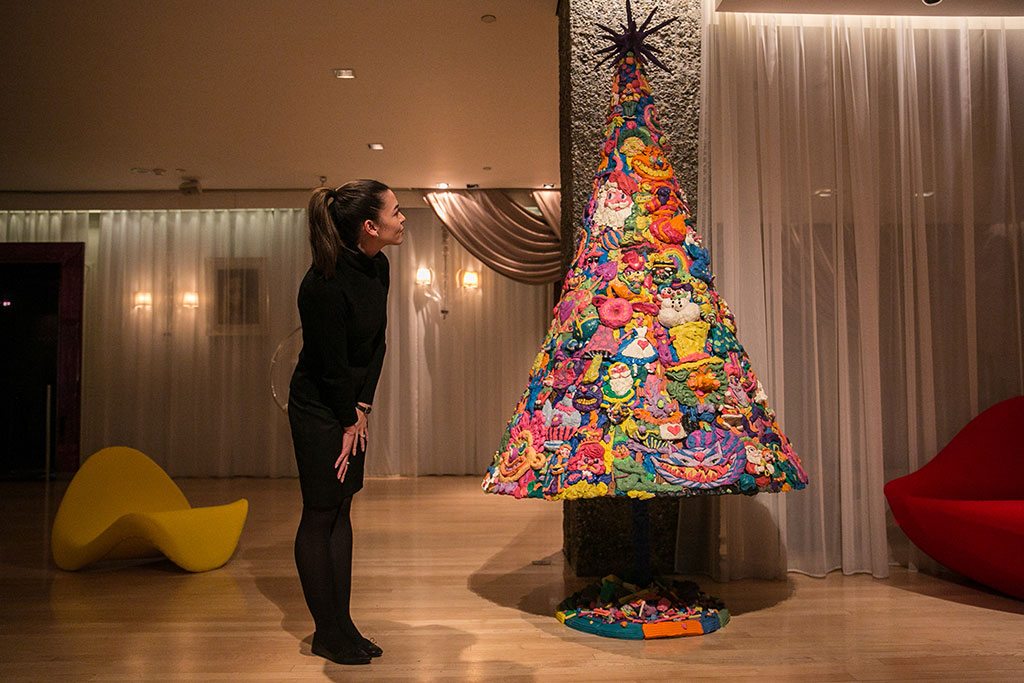 The Sanderson Hotel has just installed its own novel tree – handcrafted entirely of plasticine! Already eccentric enough in itself, once you take a closer look you'll be astonished to find it's created almost entirely of Alice in Wonderland characters. Alice herself and the Cheshire cat are featured among an array of wonderfully animated snowmen, gingerbread men, and virtually anything whimsically festive that you can imagine.
READ MORE: 10 Kitsch Christmas Tree Decorations
Designed by Gary Card, the masterpiece took three skilled artists 36 hours to make all of the components, and a further 10 hours to construct on site. Now that's what we call dedication to Christmas!
The steel structure underneath the tree means it weighs about 2,000 pounds in total – that's the equivalent of about a ton. The Sanderson certainly doesn't take its festive decorations lightly!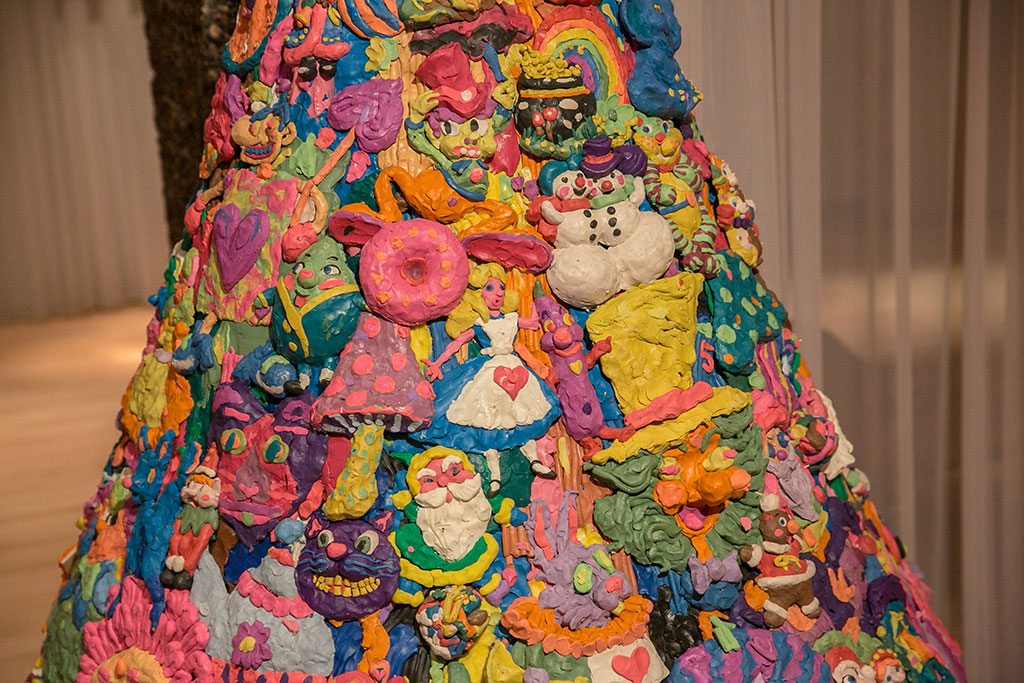 An explosion of colour, the alternative tree features every shade imaginable (to be precise, 400 bars worth of different coloured plasticine) so the classic Christmas lights and tinsel are not even needed. Plasticine art instillations are not a first, but this masterpiece plasticine Christmas tree is one that will not be forgotten any time soon. A festive treat that will delight young and old, head to the modern Sanderson Hotel in Fitzrovia to see it for yourself.
We can only imagine what they'll have in store for next year…
Where?
Sanderson Hotel, 50 Berners Street, Fitzrovia, London W1T 3NG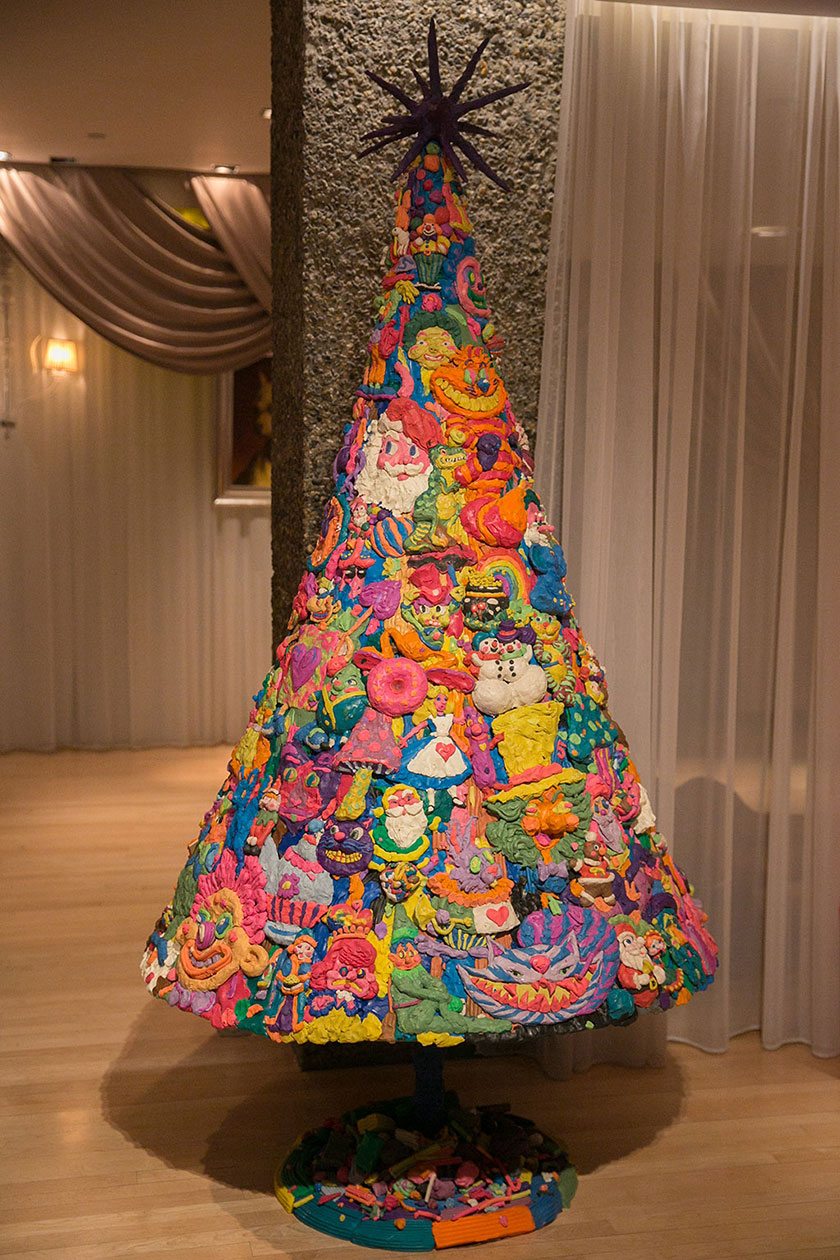 READ MORE: The Best Christmas Window Displays in London | The Best Winter Pop-Ups Spreading Christmas Cheer | The Best Christmas Markets in London
---