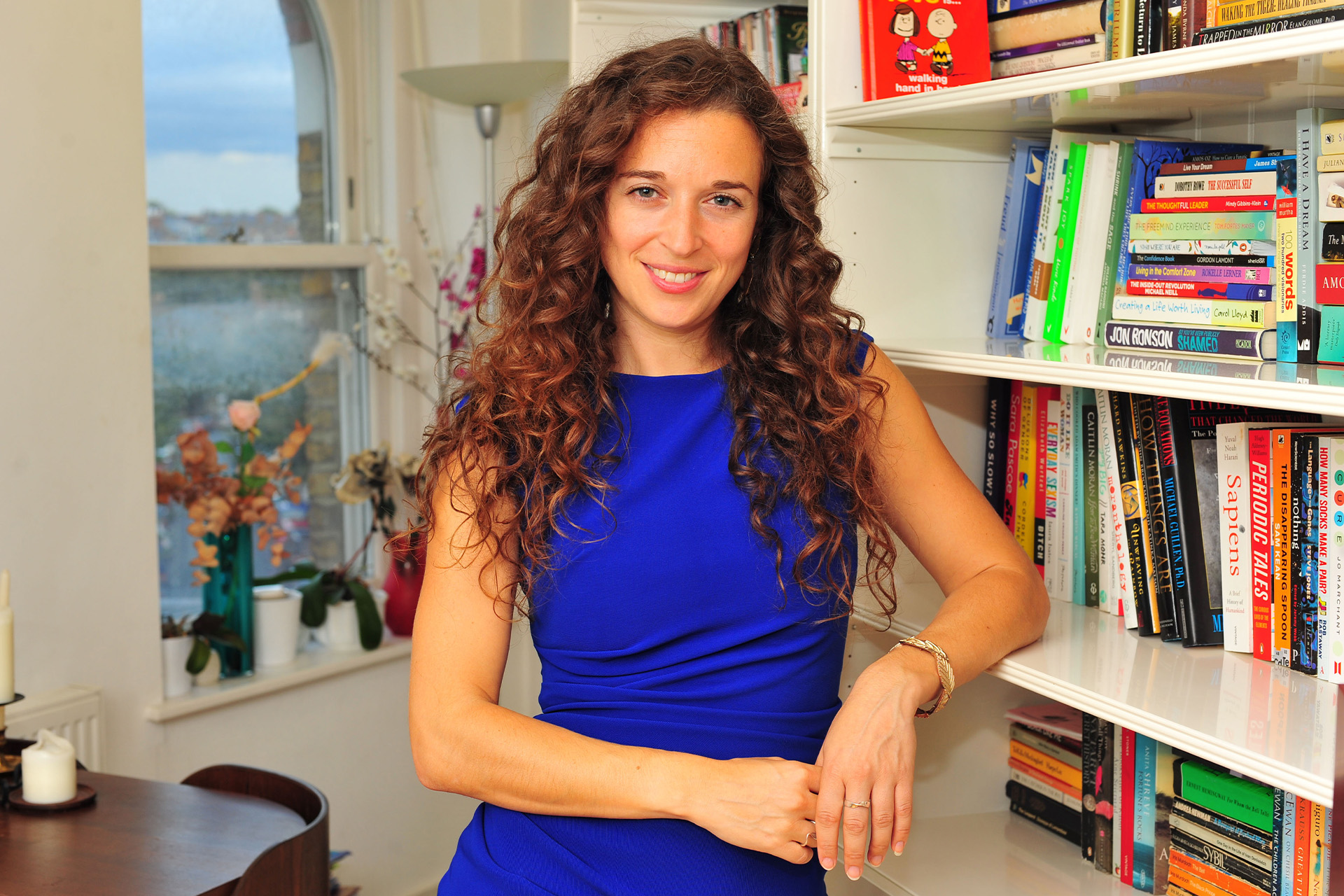 Dr Emily Grossman Reveals How She Got Started In Science
By Eleanor Doughty | 1 month ago
Dr Emily Grossman, author and broadcaster, reveals her theory on life. By Eleanor Doughty
Dr Emily Grossman, 44, grew up in London and was educated at South Hampstead High School in North London. After reading natural sciences at Queens' College Cambridge, she did a PhD in cancer research at the University of Manchester. She is the author of four children's science books, and regularly appears on television and radio programmes. Passionate about inspiring people of all ages about science, in 2016 she delivered a TEDx talk called Why Science Needs People Who Cry.
What did you enjoy about school?
I got a first-rate education, and feel privileged to have been at a school where I could thrive. I loved learning and finding stuff out – I've got the kind of brain where I get panicky when I don't understand something. When I do understand it's the best feeling in the world.
Which subjects did you most enjoy?
I love solving problems and making sense of the world around me, so Science and Maths were my favourite subjects. I found history quite difficult, as I can't visualise, so I find it hard to connect with stories from the past.
What did you do outside school?
My other passion was – and still is – theatre, and I was able to get involved in so many different choirs, drama productions, and musicals. I feel very grateful that I was at a school that offered such a diverse range of activities.
Who inspired you the most growing up?
My father is an endocrinologist – a professor of hormones – and we used to have 'theory afternoons' together, when he would explain exciting things about the world. He answered all of my questions, but he also inspired me to want to understand the world, and showed me that science would help us answer a lot of questions about it.
Why did you decide to apply to Cambridge? 
I fell in love with Cambridge – it was just breathtakingly beautiful. When I went to visit I was blown away by the landscape, the colleges, and the feel of the place, where I knew that so many incredible scientists and mathematicians had studied and worked. I chose Queens' because it was a sociable college with lots of events, and I wanted to go somewhere that would be fun. It was a dream come true when I got a place there. 
What would your teenage self think about where you've got to today?
My teenage self was full of worry and insecurity. I was working hard not knowing where I'd end up, or where I would feel fulfilled. Teenage me would be delighted that I've finally found a place where I fit – I don't think she would believe you if you told her that I could end up having such a cool job.
What advice would you give young people today considering a similar path?
It took me until I was in my late 30s to really find my place in the world. I hope that gives hope to young people who might not be sure yet what they want to do. It's about keeping going, and keeping trying. 
What has been the highlight of your career so far?
One of my highlights was being on the Bank of England panel who chose Alan Turing to be on the new £50 note – that was a massive win for the LGBTQ+ community. Another highlight was watching my third book, World-whizzing Facts: Awesome Earth Questions Answered become number one bestseller on Amazon in the category of climate change – for a kids' book to be top of that whole category felt really incredible.
For more information about the talks that Dr Emily Grossman offers in schools, please visit emilygrossman.co.uk