Heads of School Profile
Heads of School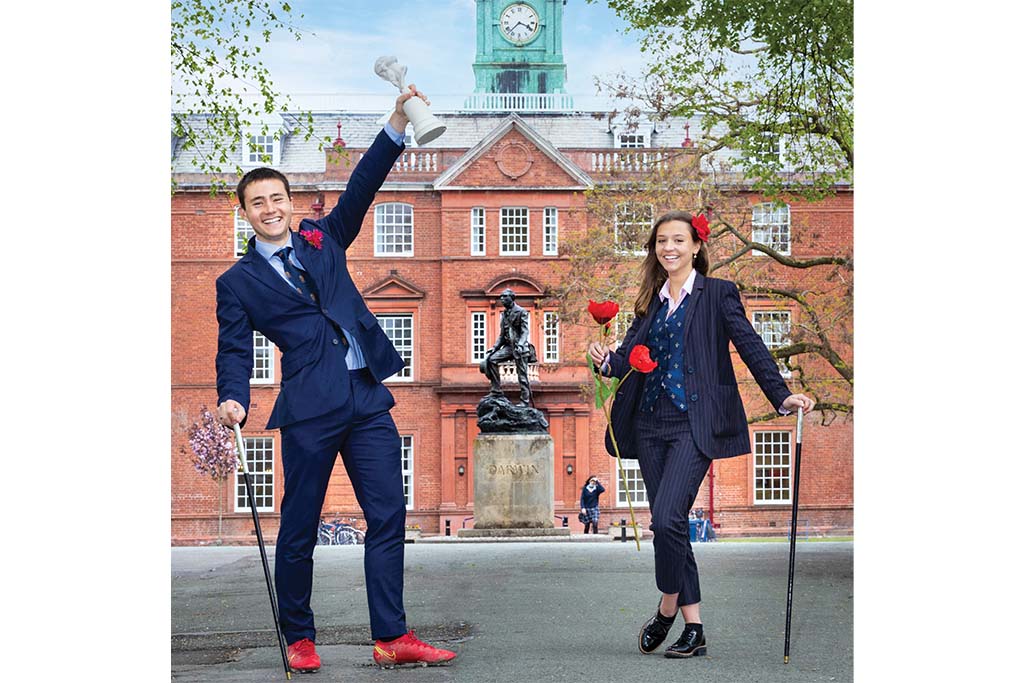 Imogen Jones and Finn Sansom, Shrewsbury School, Shropshire
Imogen Jones and Finn Sansom, both 18, are head girl and boy of Shrewsbury School, Shropshire, a co-educational day and boarding independent senior school with 800 pupils.
Imogen is a day pupil taking A-levels in Philosophy and Theology, French and Spanish and hails from a long line of Salopians. She wants to study languages at Durham, to spend her language year out working as a journalist in France and Latin America and dreams of working for the UN or of being a human rights lawyer in South America. When not studying she is to be found on the tennis court, acting or volunteering. She works at a food bank and helps younger pupils to read at the local primary school.
Finn, who is also reading Philosophy and Theology, as well as Biology and Chemistry, is captain of the 1st XI football team. He plans to spend his gap year playing football at non-league level to garner the experience to win a football scholarship to Stanford or UCLA in America where he can balance professional standard football with an amazing education.
The youngest of four brothers, who are all Old Salopians who went onto Bristol, Finn is breaking the mould in more ways than one. He is passionate about politics, loves debating and is, by his own admission, the first ever socialist Salopian headboy. We are sure that Old Salopian, Charles Darwin standing high on his pedestal in the background would approve.
Read Shrewsbury's listing here.