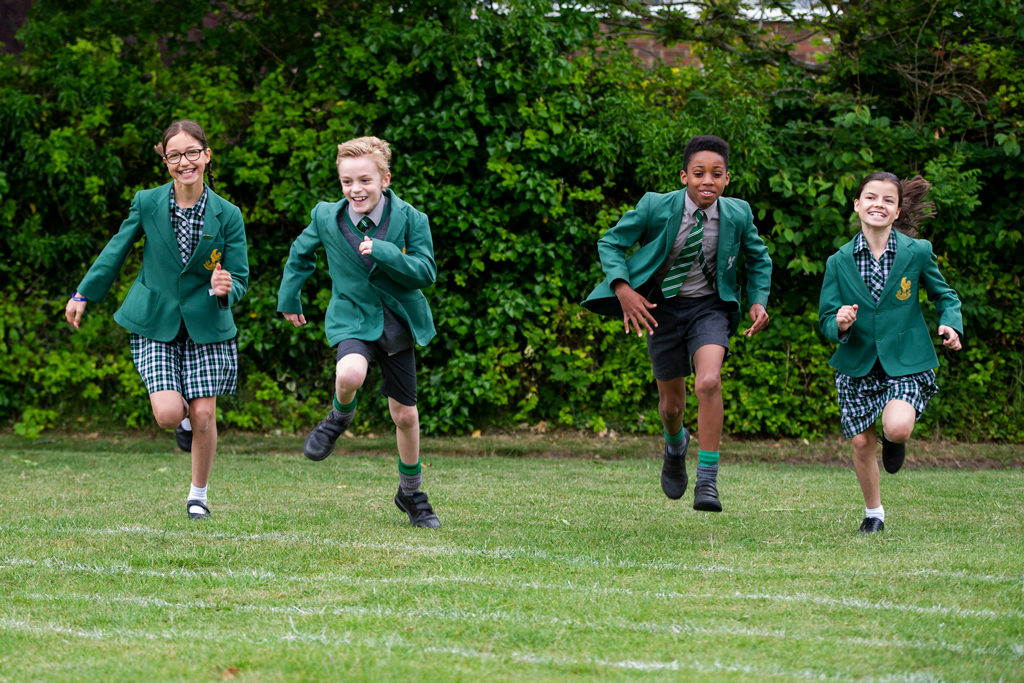 Address: 52 Tadworth St Tadworth Surrey KT20 5QZ
Website: chinthurstschool.co.uk
Founded: 1908
Number of Pupils: 200
Fees: £3470 to £4780 per term.
Ages: 2 – 11 years
Head Teacher: Cathy Trundle
Entrance Procedure: Our usual entry points are at Little Chicks (2 ½ years+), Reception (4 years+) and Year 3 (7+) but we are happy to welcome children into all year groups if we have spaces.  Once registered, your child will be invited to attend a taster morning and we also offer older children the opportunity of an assessment with us.
Contact: Mrs Louise Hughes, Admissions Registrar
Email: [email protected]
School Visits: All prospective parents are invited to attend an Open Morning or have a private tour of the school.
The Curriculum
The curriculum focuses on personalised learning and individual progress.  The children embrace risk taking and making mistakes as a normal part of the learning process and this leads to outstanding confidence and academic outcomes. A comprehensive extra-curricular program ensures the children have a well-rounded school experience and are fully prepared for senior school and beyond.
Games & The Arts
Sports teams enjoy significant success in regular fixtures.  Music and Drama productions are of the highest standard. and the children perform in musical concerts and festivals.  A whole school art project recently won an international prize and was exhibited at the Natural History Museum in London.
Pastoral Care
Kindness is at the centre of a values based PSHE curriculum. A bubble system allows each child to quietly put their 'bubble' on a teacher's desk if they need quality time with them, and across the school priority is given to talking to the children over everything else. Everyone takes part in a daily 'mindful minute' because wellbeing is absolutely key.
Recent Scholarships
Just under half of our Year 6 received scholarships to a range of senior schools
Head Teacher's Philosophy
Relationships in a caring environment are crucial to ensuring children feel safe, happy and willing to make mistakes – key ingredients for learning. Relationships are vital for success beyond the classroom too; in friendships, sports teams, choirs, and drama casts. Relationships are how we know a child needs the next challenge or some extra support. They cultivate confidence, resilience and independence.
Outstanding Characteristics
We are a junior school of Reigate Grammar School, a top co-educational school with which we share a focus on wellbeing and pastoral care. Mistakes are encouraged and learning is fun, and this leads to outstanding academic outcomes. A welcoming and supportive community where children make wonderful memories and families feel a sense of belonging.
---
---