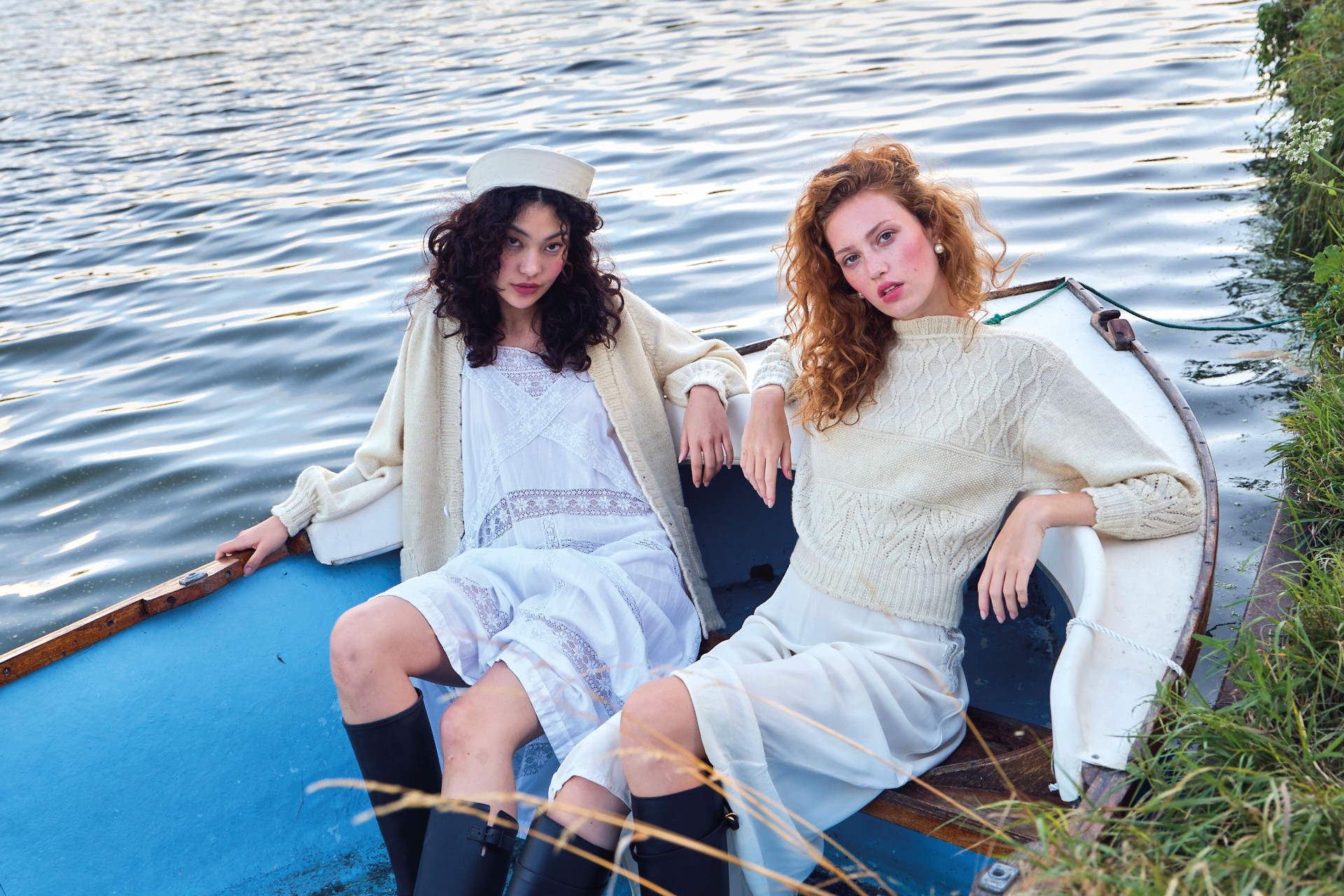 10 Of The Best British Knitwear Brands To Know Now
Britain's close-knit wool warriors
Feeling the winter chill creep in? When it comes to achieving optimum cosiness levels, the best solution is a chunky knit – and the best places to find them are with these beautiful British knitwear brands.
The Country & Town House Responsible Buyers' Guide
The Best British Knitwear Brands To Know Now
How To Care For Your Knitwear At Home
Washing Wool In The Washing Machine
Below, we get a breakdown of how to wash our knits correctly from Lorna Meikle, Ladieswear Buyer at The House of Bruar:
Before washing, turn your items inside out. You can also put any garments into a mesh laundry bag before putting them in the machine for extra protection.
Fill the detergent compartment with the recommended amount of detergent.
Set your machine to a wool cycle – or, if unavailable, a cool temperature of no higher than 30°C. The label on your garment will also give you some washing instructions. (If you're not using a dedicated wool cycle, make sue to turn off the spin setting.) You can remove any residual detergent with an extra rinse.
Detergent
You can't use any old detergent when it comes to looking after detergent. 'It's best to use a specially formulated wool detergent as they are designed to gently, but effectively, clean the delicate fibres of woollen clothing,' says Lorna. 'Whether you're hand washing or using a machine, a pH-neutral and mild detergent is an excellent choice for refreshing and removing stains. Never use regular detergents, "bio" detergents containing enzymes, or any cleaning products that contain bleach, as they can be too harsh. It's also best to avoid using a fabric softener when washing wool.'
How To Dry Wool
First things first: never chuck your knits in the dryer. High temperatures and rapid rotations can damage and stretch out the material beyond repair if you're not careful. Here's what Lorna recommended:
Once your wool is washed, make sure to squeeze out any excess water.
Lay the garment flat on top of a towel (top tip: a white towel prevents any dye from coloured cloth bleeding into your knitwear) – if you don't have a towel to hand, you can use a horizontal mesh drying rack.
Reshape the garment into its natural shape, making sure to remove any creases or folds.
Leave it to air dry away from heat sources and direct sunlight.
Cashmere
'Due to its delicate nature, the best method of cleaning your cashmere garment is gently by hand,' says Lorna. 'As tempting as it may be, even the hand-wash setting on your washing machine can be too vigorous for the fine cashmere fibres.'
Featured image: HERD