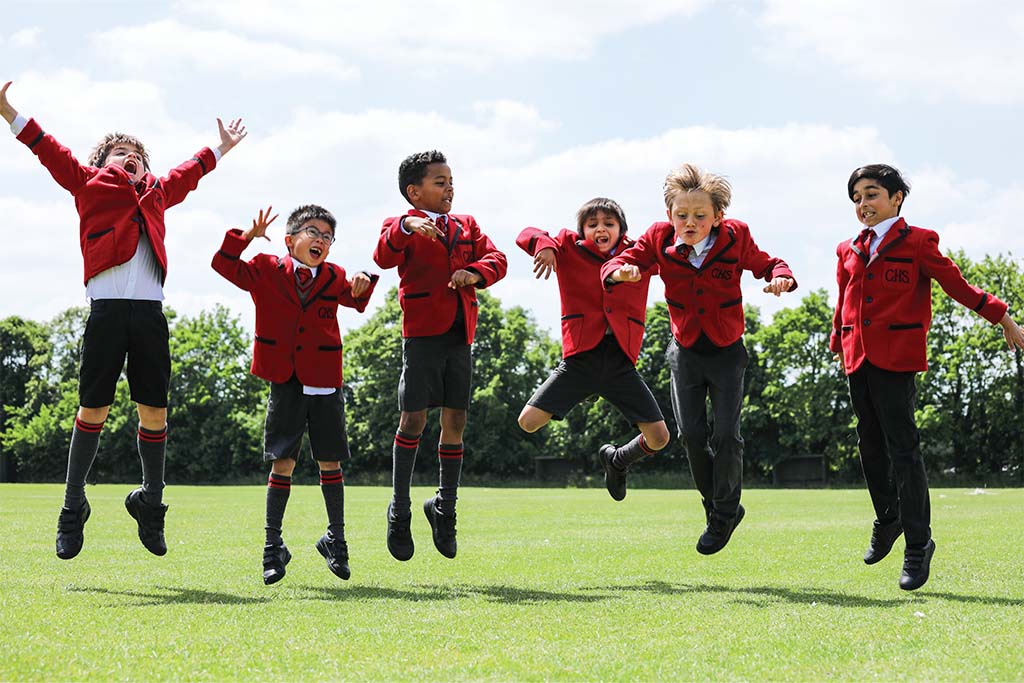 Address: 168 Pampisford Road, South Croydon CR2 6DA
Website: www.cumnorhouse.com
Founded: 1931
Number of Pupils: 335
Ages: 2-13 
Fees: (termly) from £4,395 – £5,325
Head Teacher: Emma Edwards
Religious Affiliation: Multi-denominational
Entrance Procedure: Non selective but with high academic standards. Pupils spend a morning taking part in lessons and we observe and talk to the child to see if they will thrive in our environment
Contact: Emma Rose; 020 8660 3445
Email: [email protected]
School Visits: Open Mornings and Private Tours
The Curriculum
We follow the National Curriculum Plus, where our pupils work ahead of the age related expectations and are taught by specialist teachers in music, Spanish, games and swimming at a young age. As they reach the Upper School we introduce more specialist teachers in all subjects.
Games & the Arts
The annual school production casts over 70 pupils and is performed at a local theatre. We also have an annual art exhibition and our games teams have won regional and national competitions. We are a top 50 school for cricket in the country.
Pastoral Care
This is the place where children learn to be empathetic, have self-belief, be brave, do their utmost with earnestness and build strong moral principles. Our guiding values of compassion, belief, courage, endeavour and integrity are embedded through the school from Kindergarten to Year 8. Our teachers pride themselves in putting the wellbeing of the child first. With outstanding class and form teachers and pupils are happy and excited to come into school.
Recent Scholarships
50 scholarships were secured this year to independent senior schools.
Head Teacher's Philosophy
My philosophy is closely aligned to our school values and is one of compassion and kindness. All pupils need to know that they are valued and that we care by supporting their pastoral and academic needs and by creating an exciting and inspiring environment in which they will thrive.
Outstanding Characteristics
We have a long tradition of excellent Sport and Music. With our excellent facilities including the sports ground our pupils excel in football, rugby and cricket. In the swimming pool – Cumnor House have been Croydon Schools' Winners 11 years running. Other facitilies include a DT workshop, art room, science lab, Music House.
Read Cumnor House Girls' Listing here.
---
---