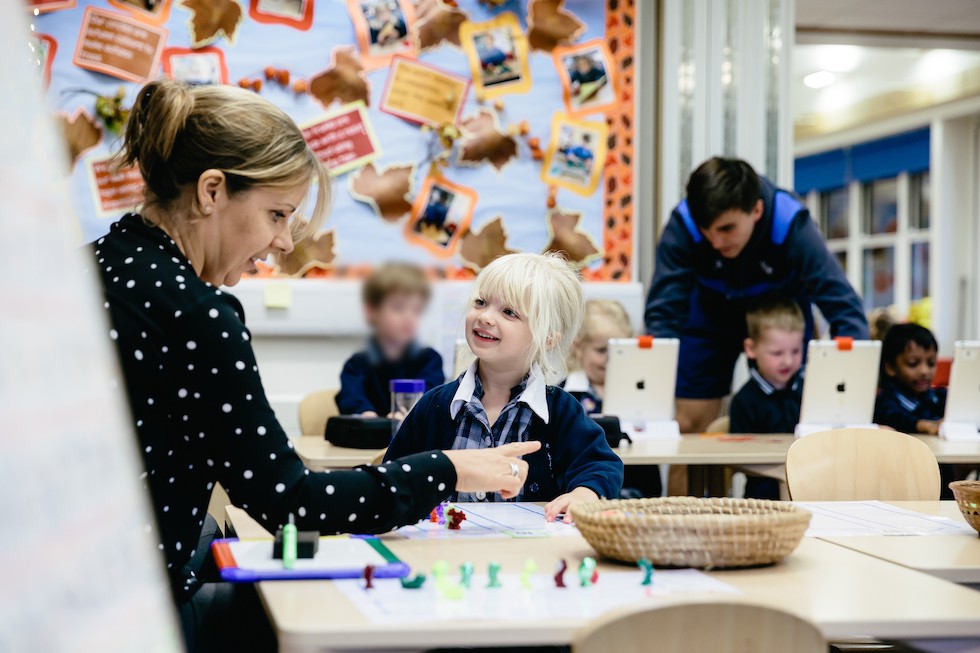 Address: Coursehorn, Golford Road, Cranbrook, Kent TN17 3NP
Website: www.dulwichprepcranbrook.org
Founded: 1939
Number of Pupils: 400 boys and girls
Fees: Nursery £2,085; Reception Full Day £3,596; Year 1-4 £4,090 – £5,395; Upper School (Years 5-6) £6,350 and (Years 7&8) £6,435
Ages:  3-13
Head Teacher: Mr Paul David B Ed (Hons)
Religious Affiliation: Church of England
Entrance Procedure: Non-selective. At 3+,4+ and then at any point across the school
Contact: Mrs Georgie Labram, Registrar , 01580 712179
Email: [email protected]
School Visits: Open Mornings advertised on our website, visitors welcome for tours with the headmaster throughout the year
The Curriculum
Our curriculum is rich, broad and dynamic and designed to inspire every child. Dulwich Colours languages and humanities programme for years seven and eight encourages independent learning, beyond Common Entrance.
Games & The Arts
The arts and sports are an invaluable part of school life. Children are supported to be the very best they can be. All levels of achievement are celebrated. Dulwich Inspires! programme offers huge choice of activities and chance to try new things.
Pastoral Care
We believe children blossom when they are given responsibility and flourish when they are happy and feel safe. We have an open and nurturing culture, with strong and expert support networks, like Place2Be, and follow the iSpace Wellbeing curriculum which gives children the tools to express their emotions.  Children encourage each other and comfortably talk about mental health as much as physical health. Boarding is very much a home from home.
Recent Scholarships
90 scholarships in the last three years.
Head Teacher's Philosophy
Everything we do is designed to help our children believe in themselves. We focus on nurturing each child's self awareness and self belief because how they feel and think has immense influence on their capacity to learn and their ability to embrace every opportunity.
Outstanding Characteristics
We are a forward-thinking, vibrant and compassionate community. Our buildings are designed around the needs of 21st Century children, in 50 stunning acres. Everyone is incredibly well supported – emotionally, physically and intellectually. Boarding and day boarding are thriving. Our children achieve excellent academic results 11+ and 13+ and scholarships.
---
---