Eaton House The Manor Pre-Preparatory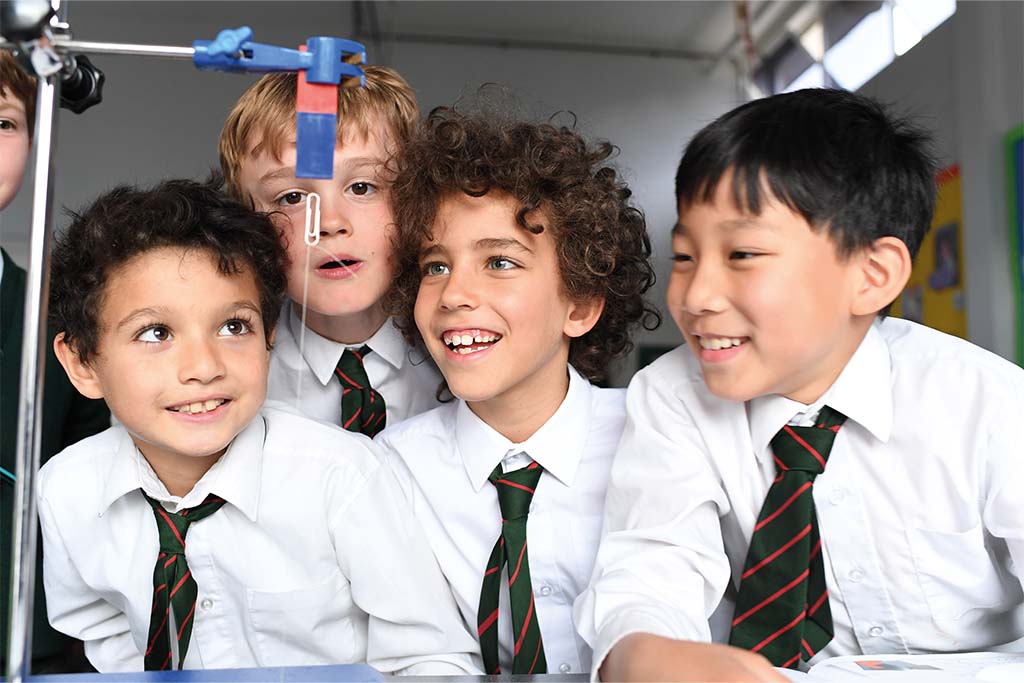 Address: 58 Clapham Common Northside, London SW4 9RU
Website: eatonhouseschools.com
Founded: 1993
Number of Pupils: 417 (Pre-Prep & Prep)
Ages: 4 – 8
Fees: (termly) £6,010
Head Teacher: David Wingfield
Religious Affiliation: Non-denominational, Christian ethos
Entrance Procedure: Non–selective at age 4, older children may be subject to assessment
Contact: Sam Feilding, Head of Admissions, 020 3917 5050
Email: [email protected] 
School Visits: Book Open House tours online at eatonhouseschools.com, or via [email protected]
The Curriculum
We teach boys in an active and inspiring way, accelerating their learning by leaps and bounds. Inspiring teachers and excellent resources help to develop a life-long love of learning. Boys are encouraged to take ownership of their learning and adopt a 'can do' attitude. Learning is highly academic, exploratory, and above all, fun! Boys love learning by doing and the curriculum is very varied.
Games & The Arts
Sport plays an essential role in the development of character and teamwork. Specialist sports staff nurture a love of sport through positive experiences. Drama, art and music have a boosting impact on all-round academic performance, all seen as fundamental in developing communication skills and confidence.
Pastoral Care
Our exceptional teachers understand and support the boys so that they grow in self-belief. Our buddy system helps to integrate the newest boys into the school right from the beginning. Our house system provides another layer of support and guidance. Teamwork is encouraged along with a healthy competitive spirit.
Head Teacher's Philosophy
Eaton House The Manor Pre-Prep's Cambridge-educated Headmaster, Mr David Wingfield, joined the school in September 2020. A mathematics specialist, he has been hailed as one of 'the most motivated teachers' that Tatler Schools Guide (2021) has ever met and he is passionate about early years education and maths mastery, which is also known as the Singapore method. He has many exciting plans for the school in the years ahead, which will result in an even fuller and more action-packed curriculum and pupil-led learning. He is a strong believer in wellbeing as the foundation of academic achievement and has set to work empowering the staff and pupils to develop their leadership skills at every level of school life.
Outstanding Characteristics
Boys transition easily to Eaton House The Manor Prep School, where a number win scholarships every year. Boys are taught to be kind, considerate, thoughtful and mannerly and to always strive to do their best, both academically and personally. We offer the perfect blend of traditional values with a forward-thinking, active education. Part of Eaton House Schools, which is part of the Dukes Education family.
---
---