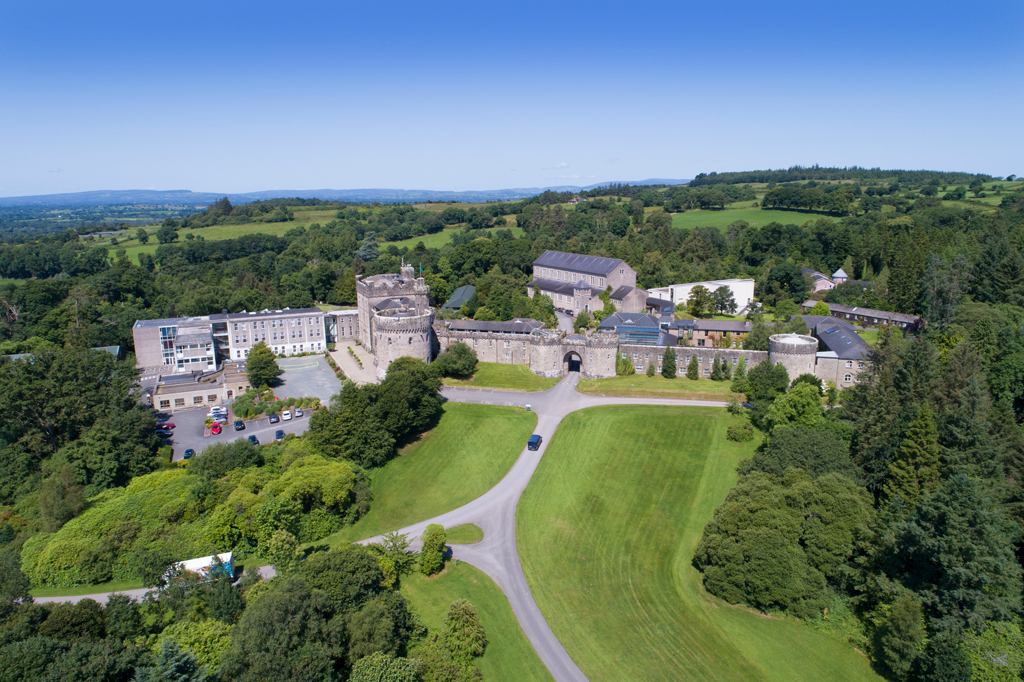 Address: Murroe, Co. Limerick, V94 HC84 Ireland
Website: glenstal.com  
Founded: 1932
Number of Pupils: 250
Fees: €19,300 per annum         
Ages: 12-18 years
Head Teacher: Fr Martin Browne
Religious Affiliation: Benedictine
Entrance Procedure: Students and Parents are invited to visit the school and meet with the Headmaster, staff and students.  
Contact: Admissions office, +35361621044, [email protected]
School Visits:Personal visits are encouraged and welcomed throughout the year.  Please contact [email protected] to arrange your visit.
The Curriculum
Our curriculum is balanced, broad and diverse. Scholarship and academic depth are its central features.  We aim to stimulate, and challenge each student, and this is supported by careful monitoring and reporting.  
Games & The Arts
Games and the Arts are an integral and enjoyable element of student life. Each student is supported in developing a balance between academic, sports and the arts. Our programme fosters an environment of inclusion, excellence, participation by all and builds skills for life thus fully realising each student's talents. 
Pastoral Care
The school prides itself on the quality of the pastoral care of its students, made possible by the collaborative effort of staff from many different areas of the school's life. For further information see glenstal.com/school/our-students/pastoral-care.
University Places
Our dedicated Guidance Counsellor supports students applying for higher education in the top Universities in Ireland, UK and Internationally.   
Head Teacher's Philosophy
 At Glenstal we aim to develop the unique talents of each boy.  We provide a supportive, stimulating and caring environment where people are free to express their individuality.
Outstanding Characteristics
A small school of 250 students, with small class sizes (12 to 16 students)
A caring environment with a strong sense of community
The highest educational standards in our broad and diverse curriculum
Situated in 500 acres of park land in the heart of Munster with easy access to Dublin, Cork and Shannon airports from the UK
---
---