Grimsdell, Mill Hill Pre Preparatory School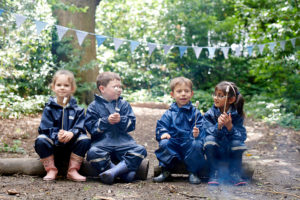 Address: Grimsdell, Mill Hill Pre-Preparatory School, Winterstoke House, Wills Grove, Mill Hill, London NW7 1QR
Website: www.millhill.org.uk/pre-prep
Founded: 1995
Number of Pupils: 187
Ages: 3-7
Fees: Day Fees £5031 / term
Head: Mrs Kate Simon
Religious Affiliation: The Mill Hill School Foundation is a Christian Foundation, based upon the principles of religious freedom. Our pupils represent a wide range of faiths and cultures. Chapel services and assemblies place a strong emphasis on moral and mutual respect.
Entrance Procedure: Our main points of entry are Nursery (age 3+) and Reception (age 4+). Almost all Grimsdell children go on to our prep school, Belmont, in Year 3. The transition to Belmont from Grimsdell is simple and stress-free, with no need to take Belmont's external 7+ examination. Belmont's Year 3 teachers and Head of Lower School will already know your child, and we know they will be settled and happy in their new school.
Please contact [email protected] for more information and to register your interest.
Contact: Main office telephone: 020 8959 6884
Email: [email protected]
School Visits: Our Open Mornings are a great opportunity to meet our pupils, tour the school and listen to the Head talk. Our next Open Morning will take place on Saturday 9 October 2021. Click here to register.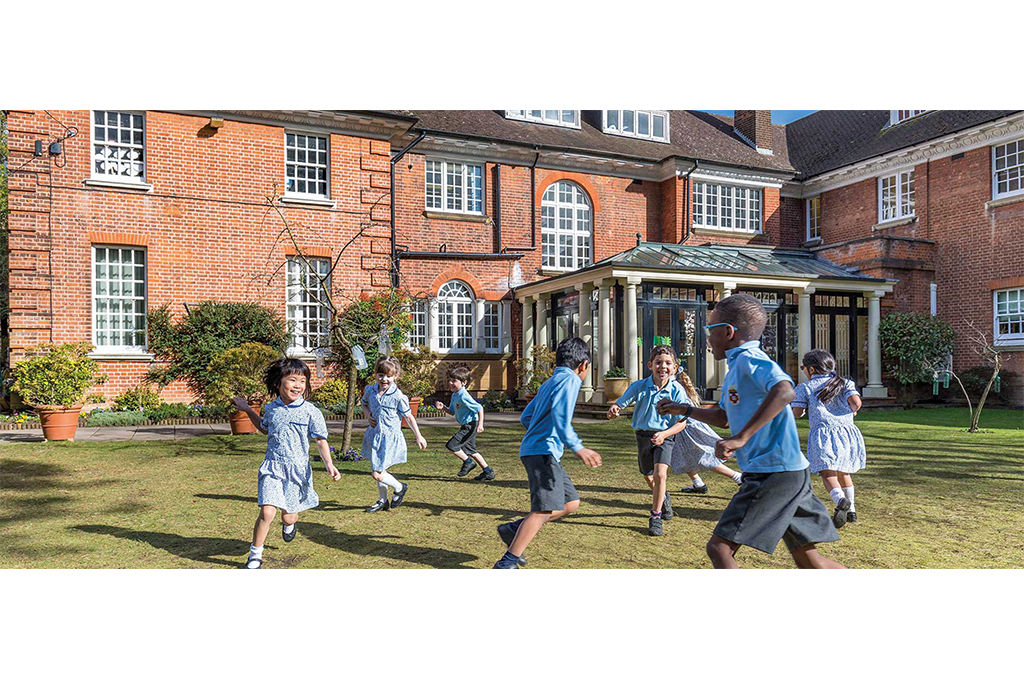 The Curriculum
At Grimsdell we believe that learning should be inspiring, memorable and meaningful. Combining academic rigour with 21st-century skills, our creative curriculum provides depth in coverage of skills in all subject areas and allows children to recognize the links in their learning.
Games & the Arts
Music and Drama is engaging and fun at Grimsdell and an integral part of our school day. We are a 'Sing Up' platinum school and we love to sing! Our children also love Drama, which we incorporate into our curriculum almost daily.
In PE you child will learn vital skills for their development and our specialist PE teacher will teach them balance, co-ordination, gross motor skills, ball skills and team work in a variety of sports including gymnastics, tennis, swimming and athletics.
Pastoral Care
Our school is a friendly place where everyone feels part of our family. We will make sure your child feels safe and nurtured here. With our support your child will be ready to learn, develop their personality and become secure and confident in everything they do. Your child's class teacher and teaching assistant will get to know them well, we communicate often with you, and together with all our specialist staff, your child will be surrounded by people who will always take care of their wellbeing.
Head Teacher's Philosophy
At Grimsdell we develop and celebrate your child's character and strengths. Childhood is a special time of wonder and joy and our curriculum offers your child exciting and interactive ways to explore, enquire and discover. Your child will be immersed in deep, meaningful learning experiences that will both inspire and motivate them.
Outstanding Characteristics
150 acres of grounds and facilities belonging to the Foundation
Half an hour from Central London
Part of The Mill Hill School Foundation, with smooth transition to our prep school
18 pupils average class size
Extensive Outdoor Learning facilities including our own woods, Forest Schools and two stretch tents
Awarded 'Excellent' in Quality of Education in academic achievement and personal development in ISI Inspection in 2020
Watch the video…
---
---