Halcyon London International School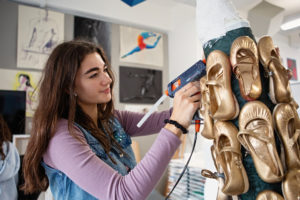 Address: 33 Seymour Place, London W1A  5AU
Website: www.halcyonschool.com
Founded: September 2013
Ages: 11-18
Pupils: 180
Fees: £30,000 per Annum
Head Teacher: Barry Mansfield
Religious Affiliation: All faiths welcome
Entrance Procedure: Interview and potential test
Contact: 020 7258 1169
Email: [email protected]
School Visits: Campus Open Houses – Tuesday 24 January 2023, 1000-1130 and Tuesday 21 February 2023, 1000-1130
Virtual Open Houses – Monday 12 December 2022, 1300-1415; Tuesday 31 January 2023, 1300-1400; Tuesday 28 February 2023, 1700-1800
Curriculum
Halcyon offers the International Baccalaureate Middle Years Programme (IB MYP) for Grades 6-10 (Ages 11-16) & the International Baccalaureate Diploma Programme (IB DP) for Grades 11-12 (Ages 16-18). 
Games & the Arts
Basketball, Football, Tennis, Swimming, Robotics, Model United Nations, Debate Club, Track & Field, Table Tennis, Art Club, Music and Design.
Pastoral Care
Our Wellbeing Programme is integrated into student life at Halcyon. Our students thrive, academically and socially, in a learning environment that values, uplifts and nurtures every voice. Our approach incorporates social and emotional learning with dynamic mindfulness to support students in developing these skills.
University Places
University of Cambridge, NYU, Brunel University London, Anglia Ruskin, Dartmouth College, Ritsumeikan Asia Pacific University.
Head Teacher's Philosophy
Halcyon is a leading International Baccalaureate school for students aged 11 to 18 – the only not-for-profit one in London. Our mission is to provide an exceptional education that draws out the unique potential of each student. Students collaborate with teachers and their peers, achieving ambitious academic goals and confidently meeting high levels of personal growth. Halcyon delivers a unique, research-driven approach to wellbeing. Students feel valued, confident and secure.
We pioneer education.
Outstanding Characteristics
Ofsted ranked outstanding

 

100% pass rate
An average points score of 36
Highest point score awarded was 45 (out of 45)
25% of students scored 40 points and higher
---
---