Hyde Park Preparatory School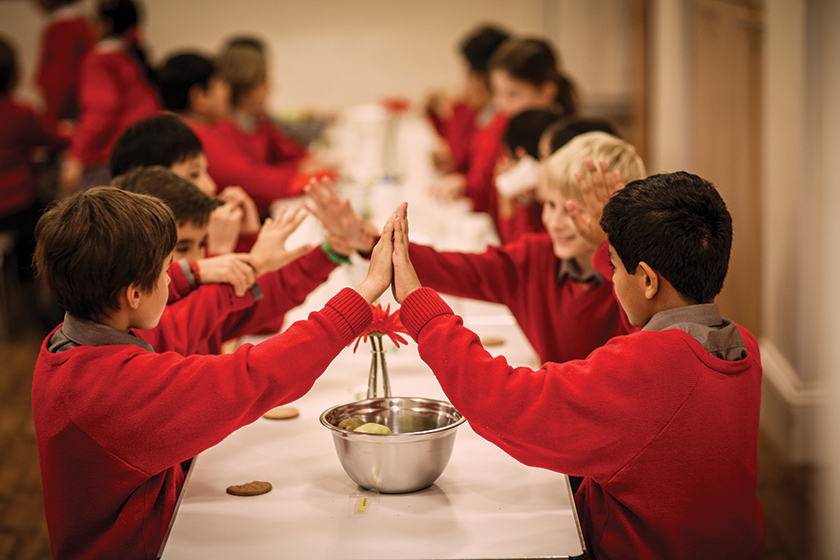 Address: Hyde Park Preparatory School, 24 Elvaston Place, London SW7 5NL
Website: hydeparkschool.co.uk
Founded: 1962
Number of Pupils: 100
Ages: 5–11
Head Teacher: Hilary Wyatt
Religious Affiliation: Non-denominational
Entrance Procedure: Priority is given to pupils from our nursery and pre-prep. Occasional places may be available throughout the school. A maths and English test will need to be completed by any pupil wishing to join the school in order to ensure they are able to access the curriculum at their correct age level.
Contact: Registrar Emily Markham, +44 (0)20 7225 3131
Email: [email protected]
School Visits: Open Mornings Wednesday 4 October 2017, 29 November 2017,  7 February 2018. 21 March 2018, 2 May 2018 & 20 June 2018. Please email [email protected] to arrange a visit. 
Watch the video to find out more…
The Curriculum
The education we provide at Hyde Park School is ambitious academically and our pupils never get the chance to become complacent about what they know. We challenge them to expand their learning, dig deeper, look wider, and they respond with a joy in learning that is positively infectious.
Our school welcomes children from many backgrounds and cultures, and one of our great strengths is the way that we learn from each other, discovering different ways of seeing the world and of understanding it. This curiosity is at the heart of our whole approach: we are endlessly fascinated and always want to know more.
Games & The Arts
Our physical education programme plays a major part in ensuring that our pupils are fit and healthy. This in turn makes for happy, well-balanced young people who understand the importance of exercise and who enjoy being part of a team. Children are taught to develop a positive attitude towards sport, learning fair play and how to deal with both success and failure. Our rich and varied curriculum challenges our pupils at every level and if they so choose they can take part in the annual ski trip or even learn stable management and horse riding in the Upper School.
Pastoral Care
Having contact with the natural world helps our children to relax and also teaches them to take responsibility for living things. The school bunnies, Meeko and Daisy, travel between the sites on the minibus to have fresh grass in the garden and return to their Bunny Kingdom where the older children can visit them during the day.
Head Teacher's Philosophy
At Hyde Park School we aim to release the genius in every child through providing a rich and exciting curriculum. It is a school where pupils can experience the joy of childhood and reach their full potential in a place where learning is exciting and challenging but where there is no sense of pressure.
Outstanding Characteristics
We see London as an extension to our classroom and our pupils are often out visiting museums, galleries, concert halls or the various parks that are on our doorstep.
Wherever possible, the children travel on local transport and enjoy exploring our great city together on well-supervised, carefully risk-assessed trips.
The curriculum is also enriched with a number workshops and visiting speakers.
---
---