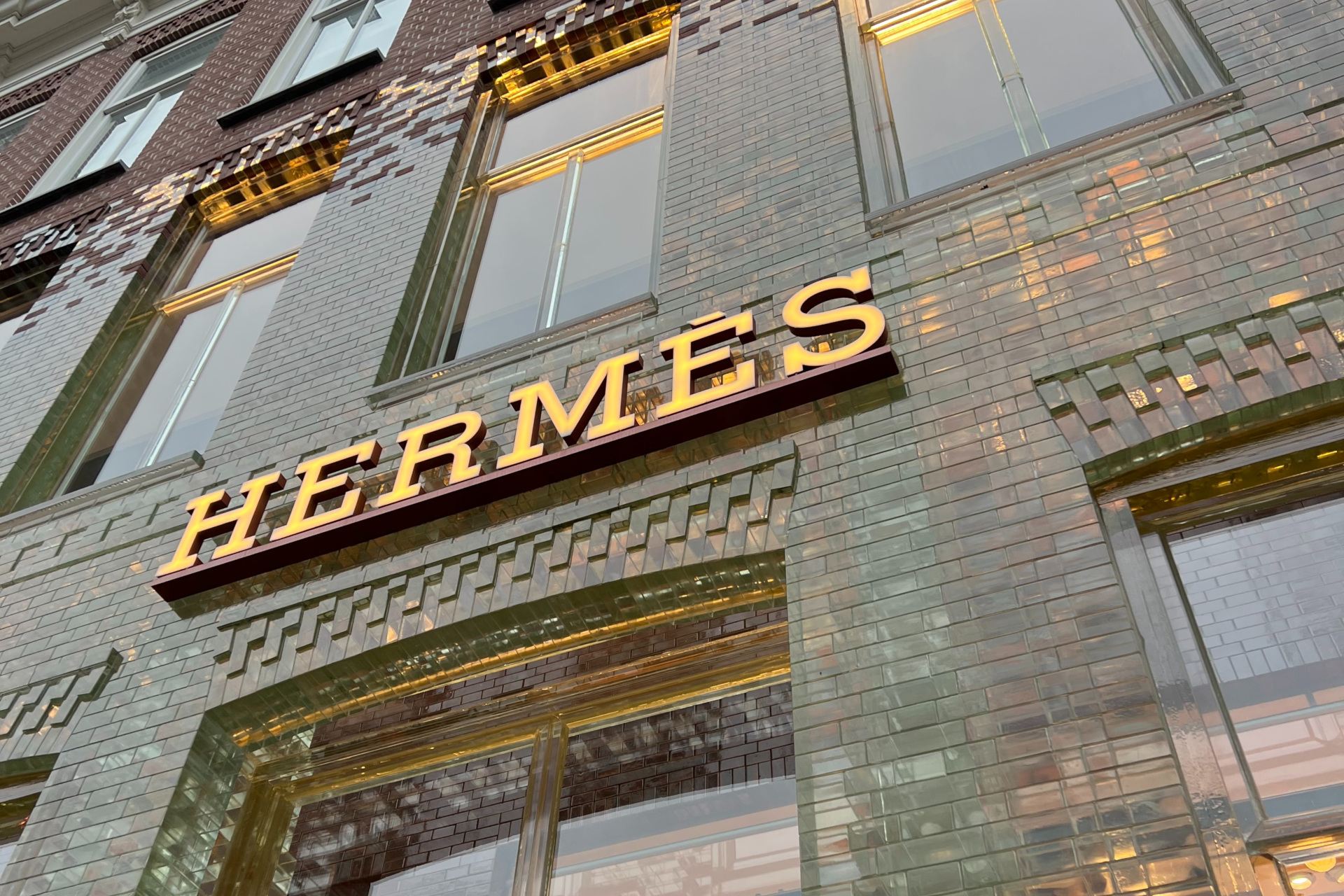 A Vintage Hermès Birkin Is Apparently Twice As Valuable As A New One
Sellier CEO and founder Hanushka Toni tells us why
Vintage shopping has exploded in recent years, with hordes of fashion-obsessed shoppers flocking to secondhand shops, flea markets and boot fairs to get their hands on off-season gems. The trend has become so big, in fact, that luxury secondhand retailer Sellier has noticed that the resale value of some items has begun to overtake the value of its newer counterpart. Most recently, Sellier reported that a new, classic Hermès Birkin retails around the £9,000 region – but can double to over £20,000 at resale. Blown away by the stats? Us too. We chat to Sellier founder and CEO Hanushka Toni to find out just what's going on in the vintage luxury landscape.
A Vintage Hermès Birkin Is Apparently Twice As Valuable As A New One
As we've mentioned, preloved shopping is not a new concept in fashion. But there's a difference between shopping secondhand and shopping vintage; while secondhand can refer to preloved items found in markets for cheaper prices, vintage more commonly refers to rarer pieces that are usually designer. These vintage items can also often sell for more than if you would buy them from the label itself, due to this considered 'rarity'. But why are we so drawn to vintage?
'Consumers tend to be drawn to iconic vintage items because there is an element of rarity that comes with owning a highly sought after item,' explains Hanushka Toni, founder and CEO of Sellier. 'These tend to be pieces that will never be produced again, and with that comes a certain satisfaction in knowing that you have something that will no longer be made and is one of only a few in existence.
'From an investment perspective, most vintage pieces from brands such as Chanel and Hermès, will remain desirable in the years to come. Chanel bags from the 90s were not only produced to a higher standard, but these rare models have become collector's items and will continue to appreciate in value for years to come.'
View this post on Instagram
And appreciate they do. Sellier recently recorded that an Hermès Mini Kelly, which usually goes for £6,000 at RRP, can resale on the platform from £16,000 for preloved and £20,000 for brand new. Even more astonishing though is the Hermès Birkin Faubourg in 'So Black'. which Sellier recorded at £30,000 RRP and a resale price of £230,000 – in other words, the price tag grows to match that of a multi-bedroom house in the UK.
Hermès seems to be leading the trend of vintage excellence. 'Hermès bags represent the most desirable bags in the category and derive their value from the scarcity of supply coupled with incredible demand in the resale market,' says Hanushka. 'Hermès is by far our most popular brand at Sellier.
'Resale has provided an access point to one-off and exclusive pieces from seasons ago which consumers were never able to access. Our community comes to Sellier as they know we have the largest collection of AI authenticated and unique styles for the luxury customer. Hermès has long been a brand that fascinates customers. The famous "text from my SA", the often years-long waiting list, and the iconic orange box.'
View this post on Instagram
The iconic status of the brand has only swelled in the last few years, thanks in part to authentic sellers like Sellier and in others to the rising interest on social media. The hashtags #hermesunboxing and #birkinunboxing have 143 million and 12.1 million views on TikTok respectively, while the more general search term #luxuryunboxing has close to 300 million.
'At Sellier, we have seen a sharp rise in TikTok stars buying Hermès bags, to later reveal the process through their social media platforms,' adds Hanushka. 'It's not uncommon for customers in our Monaco store to spend over £100k in one visit. In January this year, a 19-year-old TikTok star spent £18k on two bags. They documented the purchase process from the store, and the unboxing video was on their page within 24 hours, amassing thousands of likes and views.'
The Birkin in particular has seen a lot of love from vintage shoppers in recent months, but Hanushka has noticed more general trends leaping up. 'Interest in noughties and nineties fashion during the last year has contributed to the resale landscape massively. The resurgence of the Fendi 'baguette,' Gucci 'Jackie' and Dior 'Saddle' bags has created huge volumes of new resale customers.'
View this post on Instagram
We're left to wonder if any other luxury houses will receive their vintage moment. 'Consumers are also tending to opt for purchasing Chanel bags second hand due to the ever increasing RRP,' says Hanushka. 'A medium sized Chanel flap bag has increased by 16 percent since 2022 already.
'As brands delve into their archives to reimagine iconic pieces from the past, we wouldn't be surprised if Fendi and Chloe re-released their iconic Fendi Spy Bag and the Chloe Paddington. These Paris Hilton and Lindsay Lohan era bags were amongst the first "trend" It Bags and are ripe to be reintroduced to the modern consumer.' We can't wait.
EXPLORE
You can shop more vintage bags, accessories and clothing at sellierknightsbridge.com
Feature image: Olena Kamenetska, Unsplash