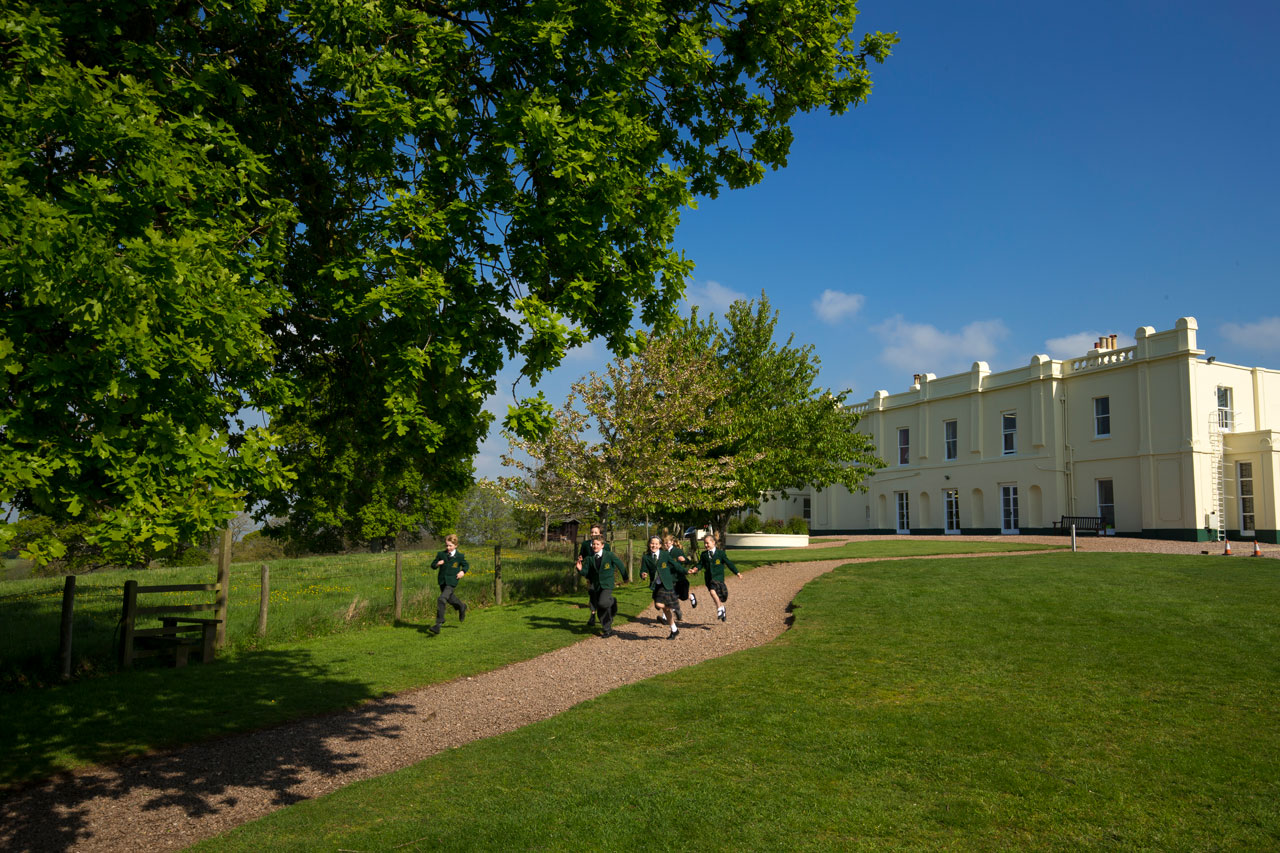 Address: Harefield, Lympstone, Devon EX8 5AU
Website: www.stpetersprep.co.uk
Founded: 1882
Number of Pupils: 248
Ages: 3-13
Head Teacher: Mrs Charlotte Johnston
Religious Affiliation: Christian
Entrance Procedure: Non-selective
Contact: Ms Rachel Elliott, Registrar & Marketing Manager
Email: [email protected]
School Visits: Open mornings on 10 March 2018, 18 April 2018 and 12 May 2018. Individual tours with the head are available on request.
The Curriculum
Children study the following subjects:
●  Art & design
●  Drama
●  English
●  French
●  Games & physical education
●  Geography
●  History
●  Information & communications technology
●  Mathematics
●  Music
●  Personal, social, health & citizenship education
●  Religious studies
●  Science
●  Spanish
Games & The Arts
28 acre site incorporating a swimming pool, sports hall, squash court, numerous rugby, football and cricket pitches, astroturf and tennis courts. With 5 choirs, 4 musical ensembles and regular theatre productions, performing arts takes centre stage at St Peter's.
Pastoral Care
We believe that the welfare and happiness of our pupils are central to their ability to develop as confident learners and as future leaders in society. For this reason, there is no higher priority than the provision of excellent pastoral care at St. Peter's. Head of Upper School & Director of Learning Success, Claire Smith, has overall responsibility for pastoral care.
Recent Scholarships
Academic; Art & Design; Music; Performing Arts; Sports (Year 6)
Head Teacher's Philosophy
Our three Cs: Courtesy, Consideration and Common Sense are at the heart of what we do. The children's behaviour is excellent and the school produces warm, confident and impressive young people.
We are proud of our independence which leads us to placing children in the right senior schools.
Our pupils benefit from outstanding teaching in small classes where children of all abilities have the individual attention they need to enable exceptional achievement.
Year 8s gain 100% success rate of entry to their chosen senior schools and many leave with academic scholarships or with scholarships in art, music, sport or drama.
Outstanding Characteristics
●  Beach School and Wild Woods
●  St Peter's Preparatory School is The Week's Best of the Best: Great School near the sea (March 2018)
●  A distinguished heritage of sailing. Olympic sailor Ben Rhodes – who is a former pupil, current parent – was the speaker at the school's last speech day
●  St Peter's School Baccalaureate®
●  Timetable collapses on Friday afternoons: children choose from 40 activities
●  Eligibility code for 30 hours of government funding accepted in Nursery & Reception (4 days a week from 08:30 to 16:00 for free if a packed lunch is provided)
---
---