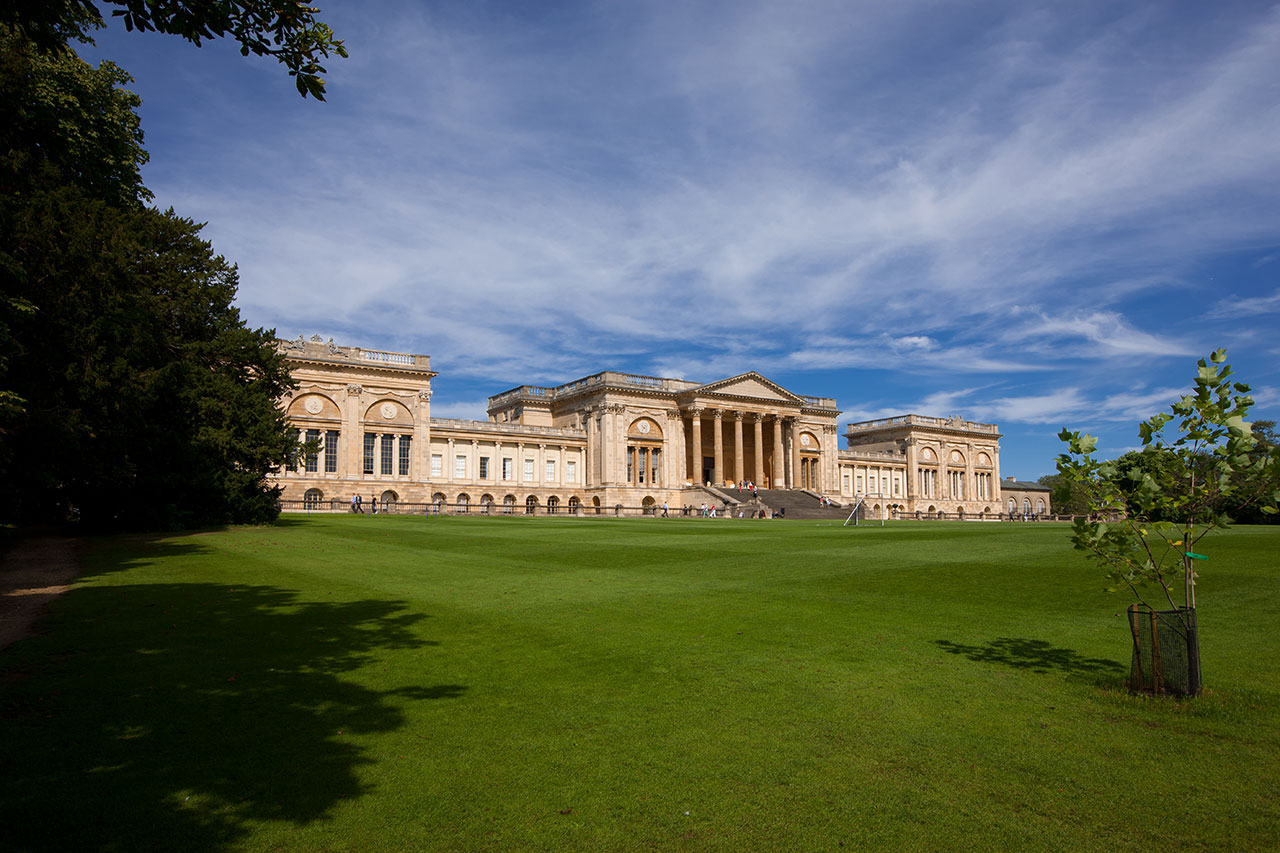 Address: Stowe, Buckingham, Buckinghamshire MK18 5EH
Website: stowe.co.uk
Founded: 1923
Number of Pupils: 847
Ages: 13-18
Fees: Day: £20,892; day in boarding: £27,384; boarding: £38,091 (per annum)
Head Teacher: Dr Anthony Wallersteiner
Religious Affiliation: Church of England
Entrance Procedure: Admission to Stowe is generally subject to five conditions: 1) A satisfactory report from the candidate's present school; 2) An interview at Stowe; 3) A satisfactory performance in the ISEB Common Pre-Tests; 4) An average pass mark of 55 per cent (with a minimum of 50 per cent in the core subjects at level 2) at Common Entrance. Please note, we do not accept level 1 Common Entrance. If taking Stowe's own entry papers a minimum pass mark of 50 per cent in maths, English and science; 5) Full disclosure of any health or medical condition, educational need or any behavioural, emotional or social information that could be relevant to school life.
Contact: Registrar – Giles Vosper-Brown
Email: [email protected]
School Visits: Contact our admissions office to arrange a Private Visit – [email protected]. This entails an individual school tour, with a current pupil as your guide; an interview with the registrar and/or the head; a house tour and a meeting with a houseparent.
The Curriculum
The academic experience at Stowe is designed to encourage intellectual curiosity, a thirst for knowledge and understanding and independence of thought and expression.
Games & the Arts
Stowe also offers an exceptionally wide range of other sports, giving everybody the opportunity to take part in an activity they enjoy. The Watson Art School offers facilities for a wide range of fine art drawing, painting, ICT and printmaking.
Pastoral Care
Our House system is at the heart of our pastoral care at Stowe. A happy, settled and secure pupil is more likely to succeed academically and have a positive social and personal life. Our supportive family atmosphere and Christian ethos encourage pupils to develop a lasting sense of moral, social and spiritual responsibility.
University Places
Oxbridge – two pupils; Russell Group – 102 pupils
Head Teacher's Philosophy
Stowe is creating a community of Change Makers ready to transform the world. We teach them how to collaborate, to solve problems and to think critically. We are doing this so every Stoic can go out into the world and make positive changes, create new opportunities and build a better future.
Outstanding Characteristics
The Watson Art School
All-Steinway School
The Ugland Auditorium
World-Class Sporting Facilities
National Trust – grade II listing building
Notable Alumni – Richard Branson, Leonard Cheshire, Henry Cavill, Kate Reardon, Matthew Vaughn, Nicholas Winton
---
---