Paul Ainsworth's Guide to Cornwall's Hidden Gems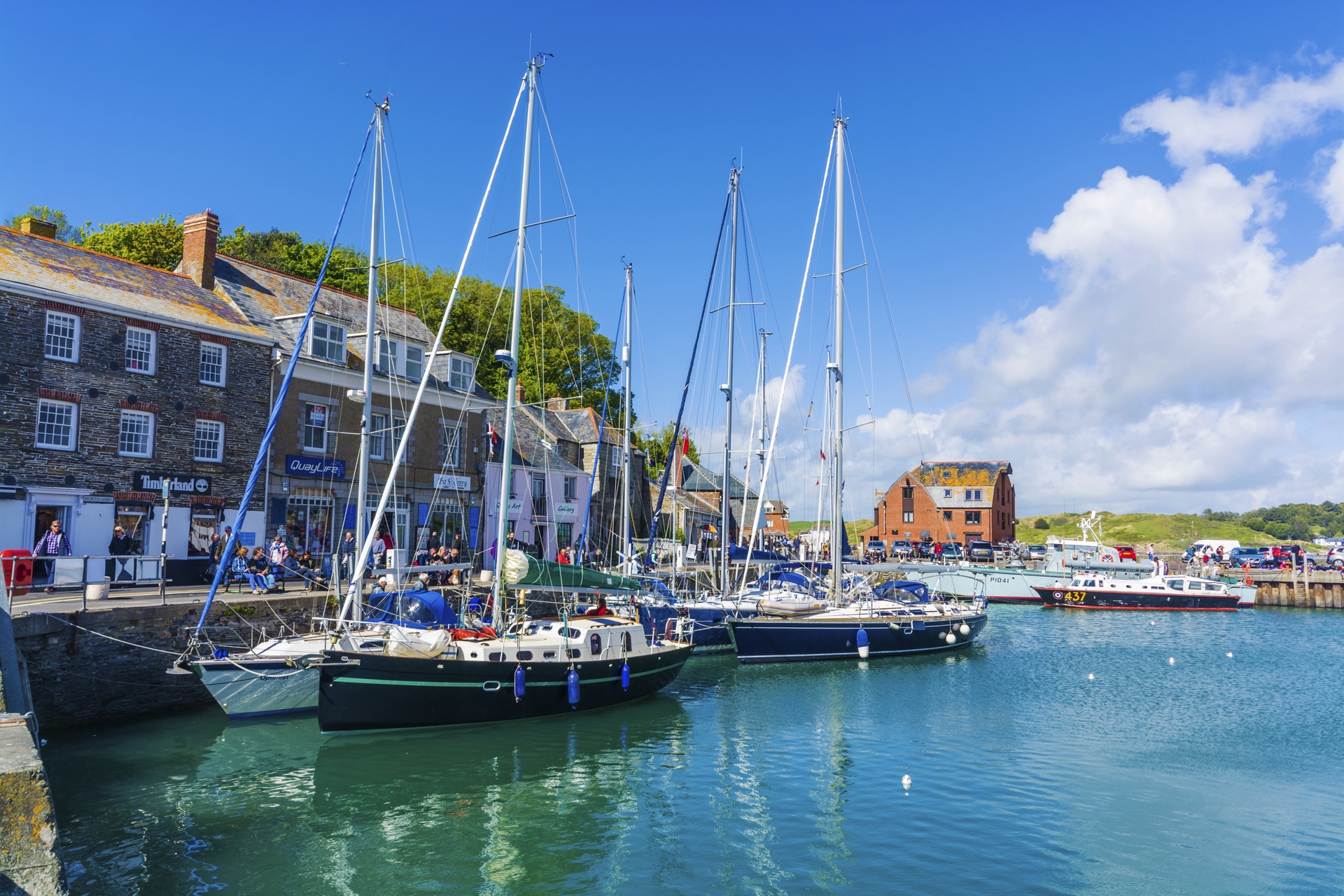 Paul Ainsworth's Guide to Cornwall's Hidden Gems
---
The head chef of Padstow's Michelin starred No6 unveils all of Cornwall's best bits
Cornwall is one of the UK's most popular travel destinations, with fantastic beaches, walking routes and great restaurants. But everything gets really busy during the summer months! Luckily for us, Paul Ainsworth is here to help. Paul fell in love with Cornwall in 2005, when he joined No6 in Padstow as head chef. The restaurant was awarded a Michelin star in 2013 and Paul has since opened a further three sites across Padstow and Rock. If you are looking for some hidden gems, here are Paul's Cornwall recommendations.
Looking for sustainable things to do in Cornwall? Check out our guide
Paul Ainsworth's Guide to Cornwall's Hidden Gems
To Eat, Drink and Stay 
Nancarrow Farm 
It's always worth checking out what Jack Bristow and his team are cooking for dinner. It's a real farm-to-table restaurant with most of the produce grown right there. His feast nights are unreal – the location and food are very special. nancarrowfarm.co.uk
The Clementine Cakery – Wadebridge 
Honestly, the best cupcakes ever, and sensational cakes to pre-order for special occasions! instagram.com/theclementinecakery
St Kew Farm Shop
A lovely café with lots of outside seating space, perfect for a quick pit stop and a proper bacon sandwich! We often head here on cycles rides for a break. instagram.com/stkewfarmshop
Shiva Café – Newquay
A great place for breakfast and lunch with a yoga and pilates studio! shiva-nansledan.co.uk
The Headland Hotel and Spa
Absolutely stunning views making this the best spot to watch the storms and relax all year round (especially in Winter). headlandhotel.co.uk
Macdonal's Farm – Porthcothan Bay
Set in a very secluded spot, Macdonal's Farm a dream place for couples and families. macdonaldsfarm.co.uk
Read: The C&TH Summer School Holidays Activities Guide
To Visit
The Rumps in Polzeath
One of Cornwall's most beautiful walks, especially on a lovely Summers day. Park up at the Lead Mines national trust car park and head straight to this stunning headland overlooking the ocean. I love to walk down the coast to Pentire point and enjoy the spectacular ocean views.
Lundy Bay Coves
If you're looking for a more exclusive and secluded spot around the Polzeath area, then look no further than the Lundy Bay. A small cove that has been naturally crafted over many centuries, it is the perfect location for any beach-loving family, and can be seen at its best in the summer.
Cardinham Woods
One of Cornwall's true natural gems, Cardinham Woods is the most peaceful place to unwind, perfect to get away from the beach rush in Summer and for those with dogs. My personal favourite is stopping by the Woods Cafe mid-walk for a scone (remember, it's jam first in Cornwall!). forestryengland.uk 
St Georges Well beach
Given how good Padstow has been to me over the years, there is no way I could leave off George's Well. Offering beautiful views of the estuary across to Sands of Rock and Daymer Bay, I love it both in winter and summer!
READ MORE: